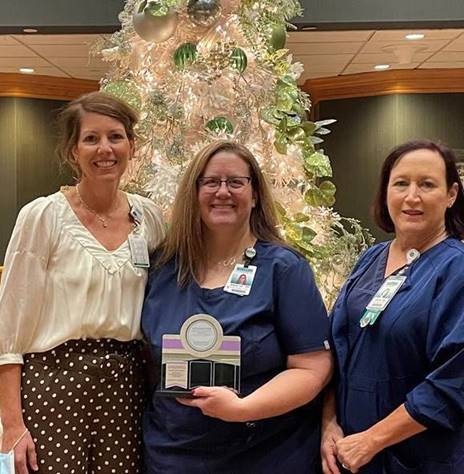 Recently the INTEGRIS Health Nurse Residency Program was awarded Accreditation with Distinction as a Practice Transition Accreditation Program (PTAP) by the American Nurses Credentialing Center (ANCC). The distinction is the highest recognition awarded by the ANCC's Accreditation Program.
Transitioning to RN practice can be difficult. Research demonstrates that Nurse Residency programs increase the retention and job satisfaction among newly graduated RNs. Programs that use the PTAP framework find value in being able to improve structures and processes by creating robust, comprehensive programs for nurses' transitions into and within the profession. (story continues below)
INTEGRIS Health's Nurse Residency Program is designed for new RN graduates and nurses with less than six months experience as an RN. The one-year program expands beyond orientation to assist the new RN graduate with making a smooth transition from student to professional member of a health care team.
INTEGRIS Health's Nurse Residency Program has also been recognized by the Department of Labor Industry Recognized Apprenticeship as an Industry-Recognized Apprenticeship Program.
Congratulations to all our INTEGRIS Health Nurse Residency Program worksite settings for becoming one of only two Nurse Residency Programs in Oklahoma to achieve this accreditation and the first in the state to gain such accreditation with distinction.