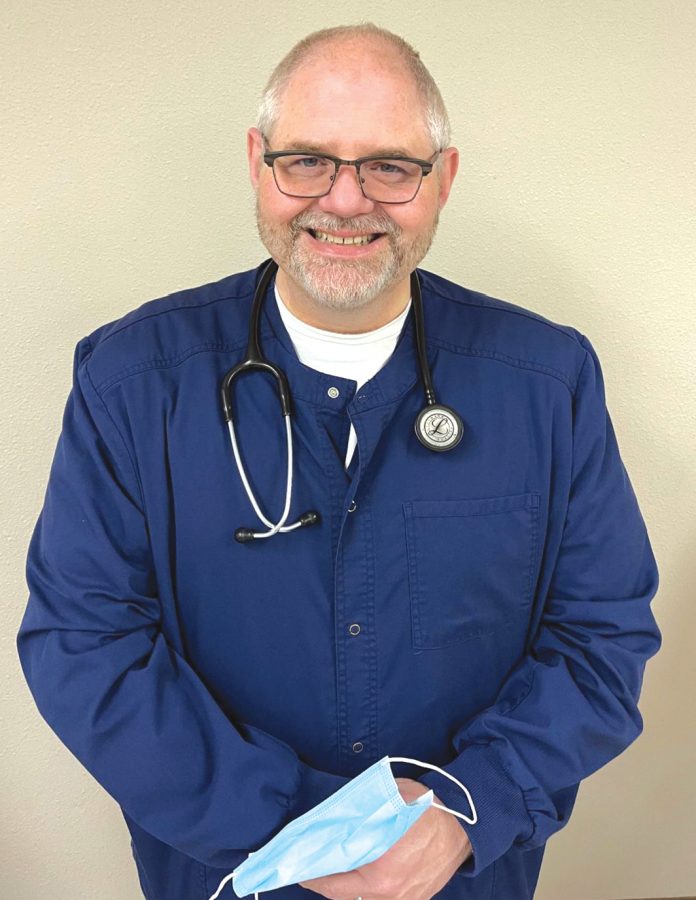 by Bobby Anderson, RN – staff writer
Nurses have been at the forefront of the Covid pandemic for nearly two years now.
And it's taken its toll.
In October, the World Health Organization estimated between 80,000 and 180,000 health and care workers could have died from COVID-19 in the period between January 2020 to May 2021, converging to a medium scenario of 115,500 deaths.
The toll not only Covid has taken but the state of the profession as a whole is frightening.
That's why Luke Richardson, BSN, RN decided to build a forum to allow nurses to help each other out. (story continues below)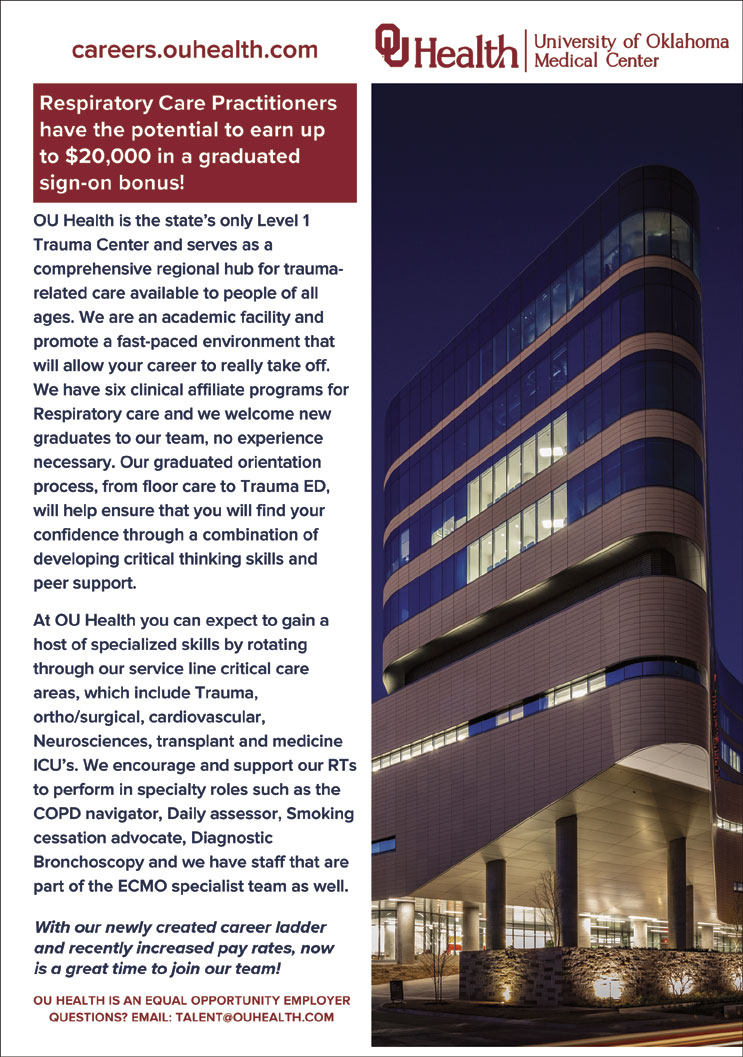 The Oklahoma Nurses Association Region I President launched Nurses Helping Nurses on Facebook and its membership is growing daily.
"We all know the job is hard," Richardson said. "This is now about our job, this is about our health."
The idea to start the online forum began creeping into his mind around the time of ONA's Annual Convention.
A mental health presentation by Angela Martindale, PhD, RN, Green Country Behavioral Health Services, Inc. really hit home.
"Even before the pandemic nurses had higher suicide rates and it's only gone up since the pandemic," he said. "As nurses, we don't want to seek mental health (resources) because we're the ones who help other people. We don't necessarily realize when we need help."
"I was listening to this and thought I could be stubborn, too. One thing she said was nurses are scared because they think they're going to lose their jobs."
Seeking help can be viewed as a signed of weakness for nurses.
"That sentiment is out there," Richardson said. "I understand it because I've seen it before. I've had that thought you don't want to get help when you're stressed."
"I've seen nurses turned away because they're trying to get help. So the Nurses Helping Nurses is why I did a Facebook group. I created it to where people could post privately if they want to ask a question of a group of their peers."
Richardson's nursing career has run the gamut from nurse aide to medication aide to working in central supply before becoming an RN in 2002.
The WHO report did have some good news.
Encouragingly, the reported rate of infections and deaths among health and care workers has reduced over time.
Available data from 119 countries suggest that by September 2021, two in five health and care workers were fully vaccinated on average, with considerable differences across regions and economic groupings.
Less than one in 10 have been fully vaccinated in the African region, while 22 mostly high-income countries reported that above 80% of their personnel are fully vaccinated. These rates only account for data reported to WHO through the standard mechanisms.
Whether it's handling Covid or short staffing, Richardson's group provides a sounding board and solid advice on self help.
"We can be there for one another," he said. "They don't have that fear of having their job know. They don't have that fear of having the (Oklahoma Nursing) Board know because they can post it anonymously."
Richardson and other administrators approve anonymous posts before they are shared to the group.
Richardson said there are plenty of Facebook nursing groups out there now that have devolved into cynical bash fests or forums for people to take shots at one another or bully each other.
That's what he wants to avoid.
"I think it's extremely important for new nurses to start realizing now that yes there is a responsibility in being a nurse but also in the fact you have to be OK to ask questions," he said. "You have to be OK to ask questions about meds, IVs, questions about dressing changes and your own mental health and stress levels."
A dialysis nurse since 2004, Richardson said the profession has long used guilt as a driving force for nurses to voluntarily burn themselves out with extra shifts in order to "help their team."
He said the proliferation of high-hourly contract or travel pay is playing right into the problem.
"These contracts are not sustainable," he said. "I don't think for the long term. They are great for getting through a current situation but they're detrimental to the nurse a lot of times. If you're going and taking big money you have to realize you're going to be taking greater risk and greater stress."
Many of these issues have been around nursing for a long time. But the stress of the pandemic has brought them more into the light.
"I feel Covid is a tipping point," Richardson said. "It's finally taught us we can only handle so much. Those of us that lived through the Aids crisis in the 1990s saw a lot of it." To become a member simply search for "Nurses helping Nurses" on Facebook.