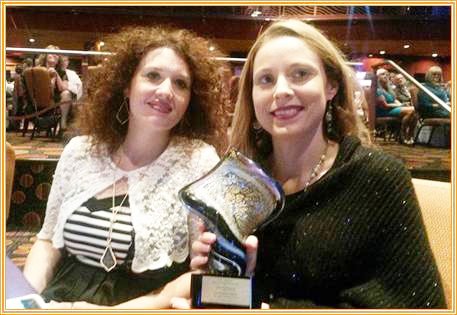 A number of Mercy nurses were recently honored at the 2016 March of Dimes Nurse of the Year awards banquet which celebrated nursing excellence in Oklahoma. All winners and finalists were nominated by patients, families and colleagues in 18 different categories.
Madalene Smith, a labor and delivery nurse, who has been with Mercy for 59 years received the first-ever March of Dimes Lifetime Achievement Award for which she received a standing ovation.
During her time at Mercy, she has helped three generations of mothers in labor and delivered thousands of children who are known affectionately as "Madelene's Miracles."
Liz Klingensmith won the prestigious "Nurse of the Year" award in the nursing administration category. Klingensmith, Ada's vice president of nursing, has worked as a clinical leader in Ada for more than a decade. She was also recently appointed by Gov. Mary Fallin to serve a five-year term on the Oklahoma Board of Nursing.
In addition, Lauren Daughtery Phillips was named a finalist in the charge nurse category. Lauren, a registered nurse for three years, is a care manager at Mercy Hospital Oklahoma City.
"We have incredible talent across Mercy, and this is just one indication that we have some of the best nurses in the country serving our patients," said Linda Knodel, Mercy's chief nursing officer.