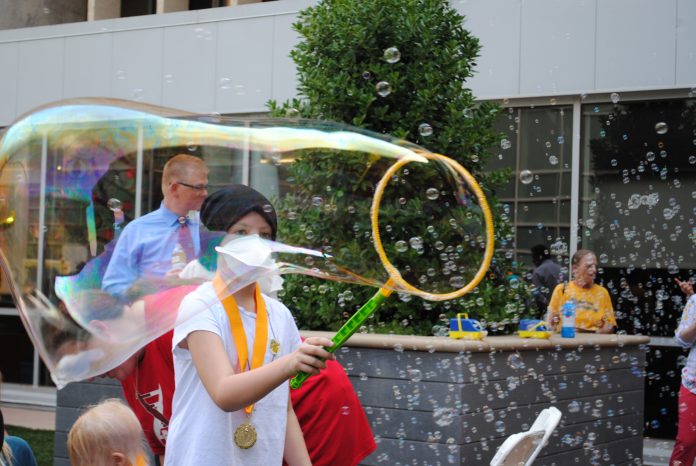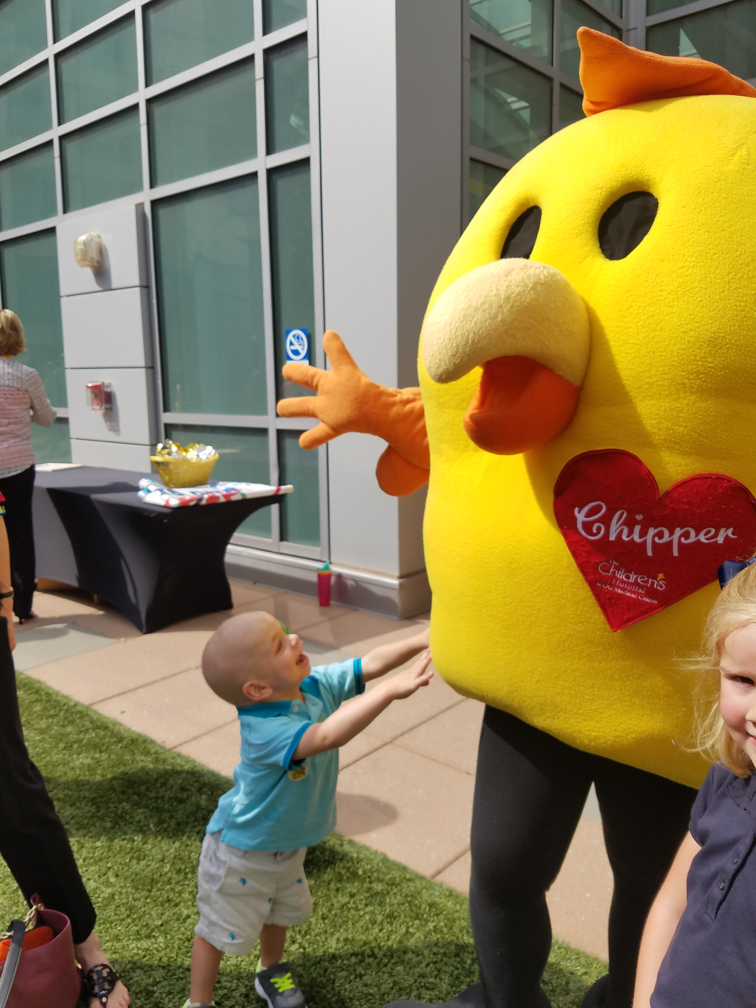 The Olympics are over, but the Olympic Committee missed handing out gold medals to a few champions. Friends of the Jimmy Everest Center decided to fix that, holding a Gold Medal Ceremony in honor of all of the young patients at the center battling cancer.
At the event marking Pediatric Cancer Awareness month, each cancer patient at the center received a real, engraved gold medal. The medals are symbolic of the victories these children achieve every day as they fight for their lives against pediatric cancer. Doctors, nurses and staff at the center were also surprised when they too were awarded medals for the care and support they provide to the children and families living with cancer.
Miss Oklahoma Sarah Klein and Miss Oklahoma City Triana Brown were on hand to assist in handing out the awards, as were almost a dozen jockeys from Remington Park. The event featured a variety of activities, including a competition to see if the youngster could set records for most bubbles or biggest bubble blown.
Though rare, more children are being diagnosed with cancer than ever before. In fact, the Jimmy Everest Center, located at The Children's Hospital complex in Oklahoma City, welcomed 126 children newly diagnosed with cancer into its care in the past year alone. With close to 12,000 patient visits a year, the center is committed to making a difference for each child through state-of-the-art care and cutting-edge research.
The Gold Medal Celebration was co-sponsored by the University of Oklahoma Department of Pediatrics, OU Children's Physicians, Children's Hospital Foundation, and University Hospitals Authority & Trust.