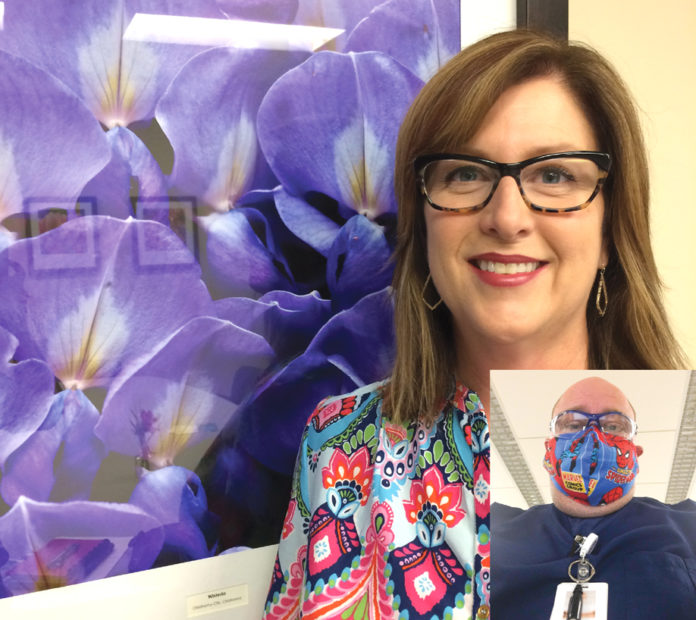 by Bobby Anderson, RN – staff writer/photographer
So we're really going to open this thing up?
Ready or not, here we go.
The purpose of this entire social exercise up until now has been flattening the curve.
Think about that for a minute.
Buying time was the only reason we stayed home, stayed away from church and home schooled our kids.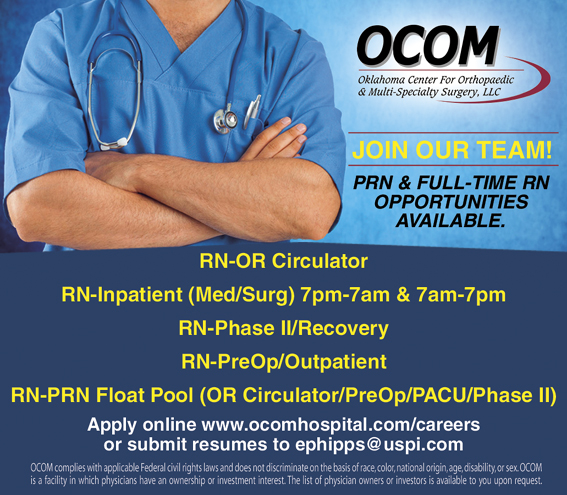 It wasn't to wait for this whole thing to blow over just so we could resume our normal lives.
It was to allow healthcare professionals time to wrap their collective heads around just exactly what we're facing.
And truth be told I don't think anyone can tell you with 100 percent certainty we have any more of a definitive answer than we did two months.
For healthcare professionals who understand, this lends itself to a lot of frustration.
I recently had the opportunity to speak with OU College of Nursing Assistant Professor Wanda Robinson, PhD, MSN, MSPS, PHMCNS-BC, CNE.
The conversation occurred just before National Nurses Week and came at the behest of OU's College of Nursing.
Rather than tout a new program or simply say 'Thank You' to Oklahoma nurses in our National Nurses Week special issue, the college had a different message to our nurses: "Are you OK?"
Prior to her tenure at OU, Robinson spent more than a decade as a sexual assault nurse examiner and still works with the Oklahoma Medical Reserve Corps.
At OU, she teaches trauma and how people respond to it.
I asked her about the feelings I and many of my coworkers have about the country opening back up.
I told her in some ways it feels like a betrayal.
It feels selfish and rushed and led by people who will never have to tell someone over the phone their loved one is gone or be in a room and look around and realize you're the only ones who will be at the bedside when they take their last breath.
And the simple, human-centered act of wearing a mask – which we've always done – has now been weaponized to symbolize some sort of government control.
All of it makes me mad.
She said I, and many other nurses, were grieving.
"It is a loss," she explained. "Part of grief is being mad because it's not right. Some people have moved on and we can't because of what has gone on. Anger is normal and a healthy response. Just recognize that. Nurses, especially in critical care, ER and even psych we have creative ways of managing those feelings."
I think the more time I spend on social media just makes it worse.
If I see another post about Plandemic or Dr. Fauci's grand scheme I'm going to lose it.
"The nurses are amazing," Robinson continued. "It just shows as anger because we care so much not only because we're grieving but we care about the people. We're grieving, too. Realize that part of why I'm so angry is I really care and I don't want people to be sick and hurt."
"(These patients) are not alone," Robinson said. "You are with them."
"We do not know the impact we make. We have to believe in our heart and we have to know it's making a difference."
Keli Myers Belding, MSN, RN, CIC; Infection Prevention Manager at Integris Canadian Valley Hospital in Yukon is one of those nurses making a difference.
Working infection prevention, Belding is at the tip of the spear when it comes to compiling and disseminating information on the outbreak.
Every day brings a new question about workflow processes.
In her own words:
Personally, and sadly, (I'm) social distancing from family and friends when not at work.
I'm listening to the concerns of all caregivers and advocating for them and helping caregivers map out workflows to keep everyone safe
Currently, I am okay… INTEGRIS has an amazing team of Infection Preventionists working together for our caregivers! Proud to be Oklahoma Strong!
I worry most about our Caregivers, as well as the families impacted by this virus and am Continuously praying for everyone's health and strength!