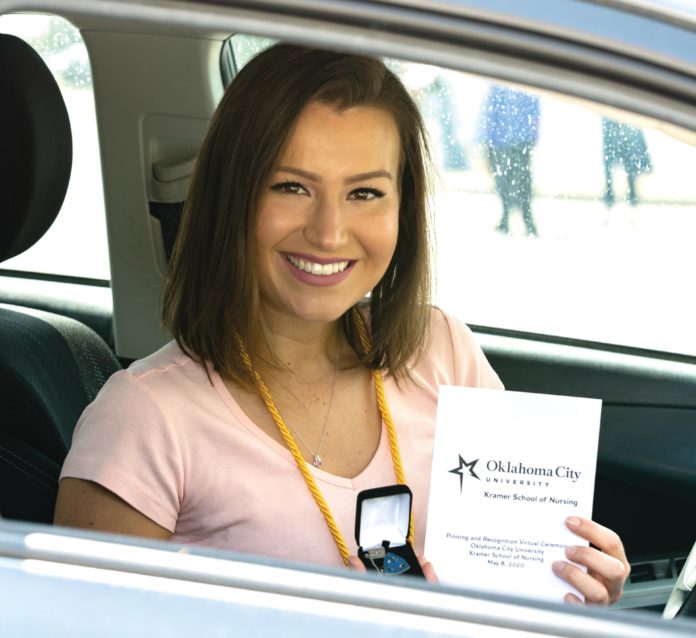 Kramer School of Nursing at Oklahoma City University
by Vickie Jenkins, Staff Writer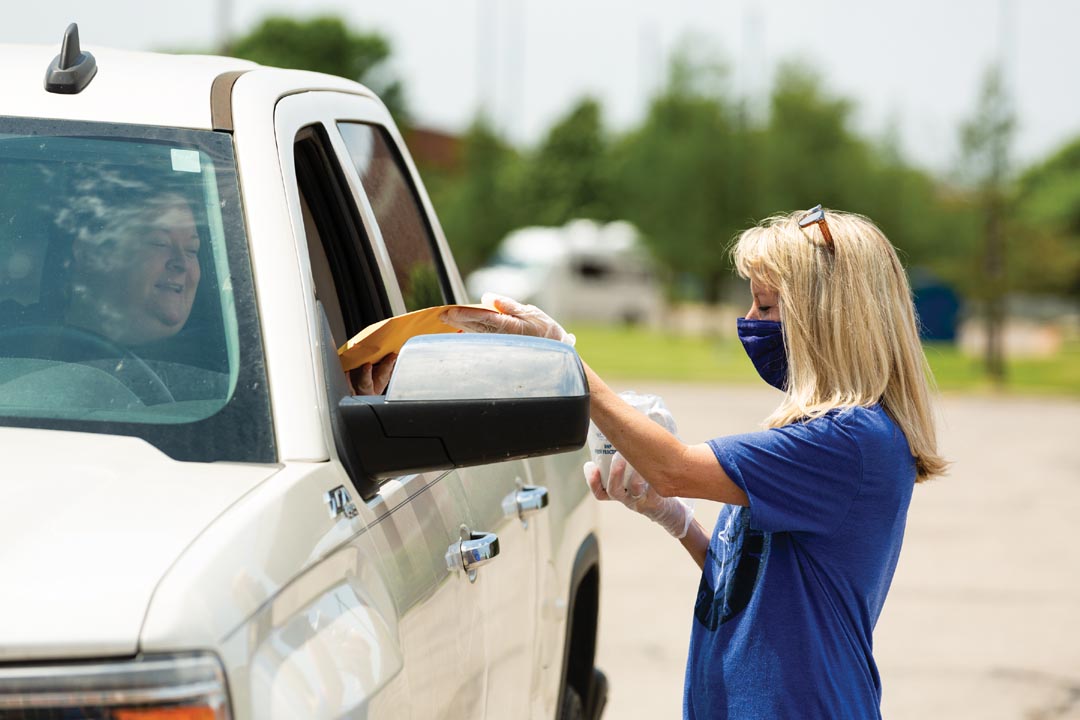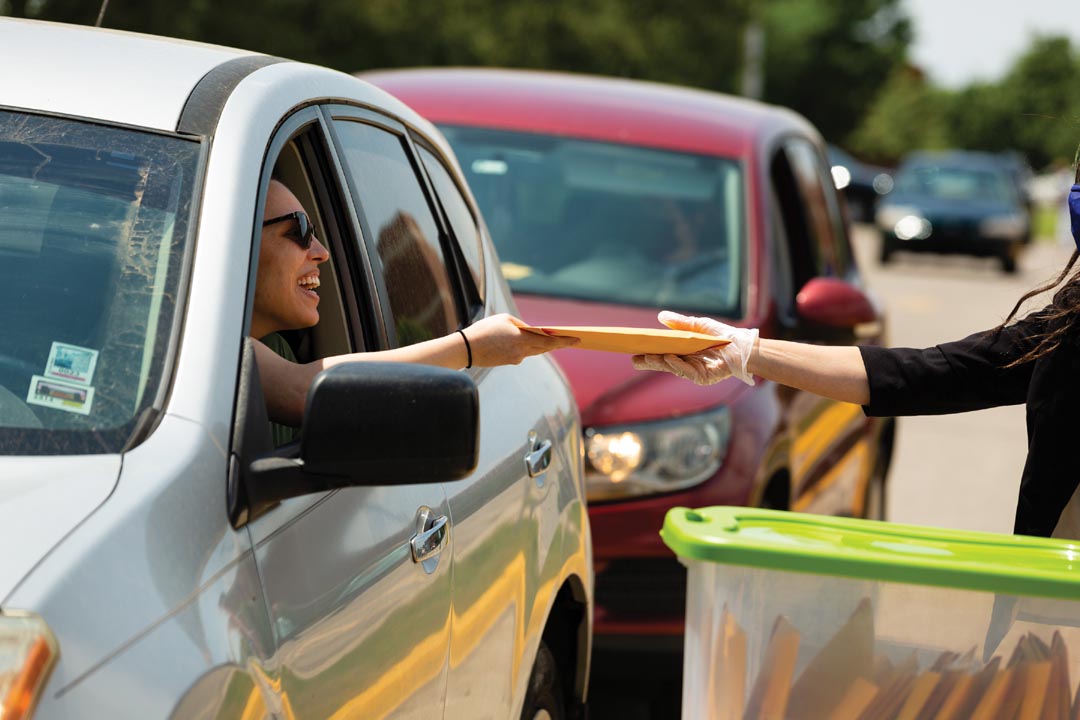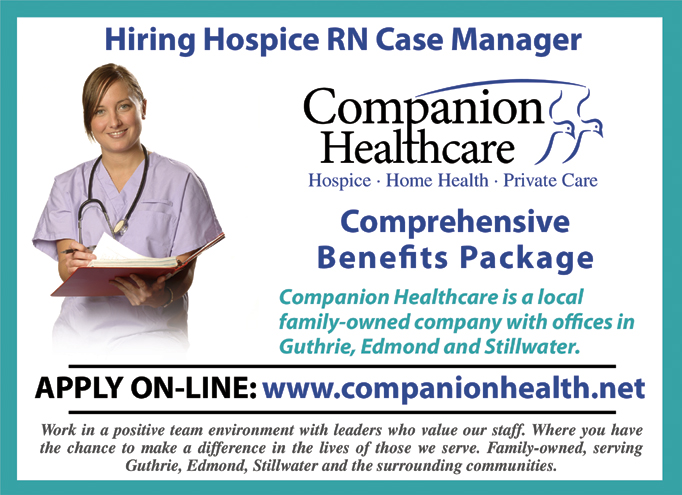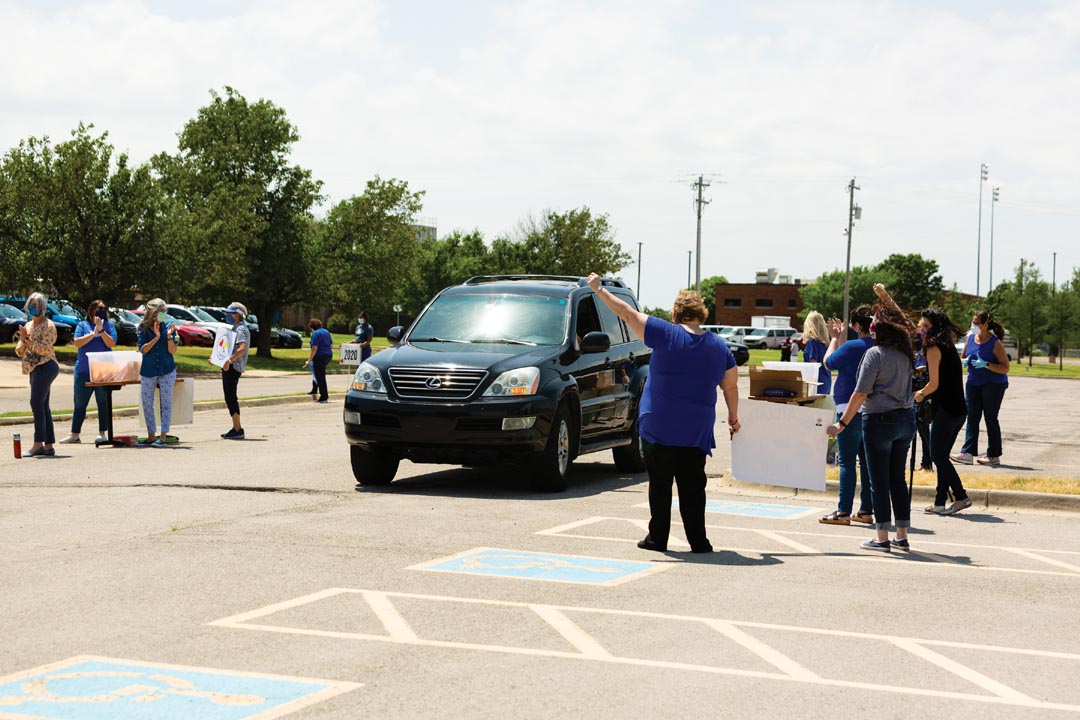 Oklahoma City University went to great lengths to recognize graduates during this time of the pandemic. OCU hosted a virtual graduation for all graduating students. They were also recognizing graduates through social media and the OCU website.
The Kramer School of Nursing at Oklahoma City University hosted a pinning ceremony for graduating nursing students from 2-4 p.m. on May 7, 2020 in the school's parking lot at N.W. 26th Street and Florida Avenue.
Normally, a ceremony is held in an auditorium, but this years' version was a drive-thru experience in order to practice social distancing. Students remained in their vehicles, waiting to receive their pins, programs and any cords they were awarded from facility members.
Pinning ceremonies are time-honoring nursing school tradition with roots dating back to the Crusades of the 12th century, when the Knights of the Order of the Hospital of St. John the Baptist awarded a Maltese cross to new monks who were training to tend to injured crusaders. Nursing pioneer Florence Nightingale reignited the tradition in the 1860s by presenting medals of excellence to her brightest graduating students.
The nursing program began as the St. Anthony Hospital School of Nursing in 1904 and it was moved to OCU in 1981. The school now offers the following programs: Bachelor of Science in Nursing on the main campus and at Duncan Reginal Hospital, RN-BSN, Master of Science in Nursing, Post-master's certificates in nursing education and nursing leadership, Post master's advanced practice certificates for family nurse practitioner and adult gerontology acute care nurse practitioner, BSN-DNP, DNP completion for advanced practice nurses and BSN-Ph.D.
The Kramer School of Nursing mission is to provide unique education and service opportunities that prepare professional nurses who practice with integrity, knowledge and compassion while positively impacting the health care needs of diverse communities. The school recently donated its supply of personal protective equipment o SSM Health St. Anthony and Integris in response to increased needs prompted by Covid-19.
The Kramer School of Nursing is fully accredited by the Accreditation Commission for Education in Nursing.
There were 135 graduating students this spring. There were two events that took place to allow students the opportunity to celebrate this milestone in their lives. On Thursday, May 7th, graduating student drove by Kramer School of Nursing to pick up a packet with their nursing pin, honor cords, ceremony program an a letter of congratulations for the Dean of Nursing, Dr. Salmeron. The packets were distributed by the program chairs, who wore masks and gloves. This gave the program chairs an opportunity to see their student again and hand them their nursing pin. The pinning of students with their nursing pins is a time-honored tradition.
On May 8th, students attended a virtual Pinning Ceremony. Although the ceremony was held in a webinar format, the order of events was similar to the tradition in person ceremony. Martha Burger, OCU President, spoke along with Dr. Salmeron and program chairs. Students were recognized and awards were presents. Students were also given the opportunity to have their pins placed on them by a loved one during the ceremony.
Oklahoma City University hosted a virtual graduation ceremony of May 9 while the campus was closed due to the pandemic. The ceremony included video tributes, photos from past student events, congratulatory salute from faculty members and music written and performed by OCU students. Plans are underway for an in-person celebration on campus later this year.
"In the midst of COVID, the RN-BSN students defied all odds. They worked unpredictable, tough schedules, organized their other life when the world was shutting down, and completed their coursework beyond expectation. This year, pinning represents so much more. It is a huge, symbolic accomplishment for the RN-BSN students. They did it and they did it well," said Denise Burton, MS, CNE, serving as the Chair of RN-BSN Program.
The World Health Assembly, the governing body of the World Health Organization, designated 2020 as the Year of the Nurse and the Midwife, boosting the relevance of this year's ceremony as many of the graduating nurses' move immediately to the front lines of the pandemic, advancing nurses and midwives' vital position in transforming healthcare around the world. It also is in honor of the 200th anniversary of Florence Nightingale's birth.