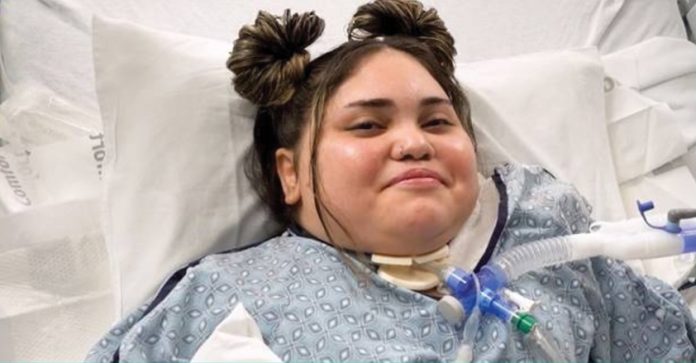 Let there be cake. When caregivers at INTEGRIS Health Children's learned of a young patient's desire to make one last cake in her short lifetime – they jumped into action. The hospital's head chef and cafeteria staff assembled all of the ingredients necessary to make the requested coffee cake. They brought the materials to the patient's bedside and helped the teen mix everything together. Once it was baked, they returned to the patient's room to allow her to enjoy her culinary creation.
It was a bittersweet gesture of unmeasurable kindness for a patient who touches the very heart and soul of all who meet her.
Noor "Nuny" Alhayadir was a normally developing child until the age of 15, when she woke up in the middle of the night experiencing numbness in her arm and neck. Quickly and unexplainably the numbness spread – until she was no longer able to move or even feel her arms and legs.
Now 17, Nuny is a quadriplegic with an uncertain prognosis. She has spent several stints in the hospital over the past two years, but it was feared that this current hospitalization could be her last.
"With the help of God's miracle, Nuny's strength and a great team of intensive care and nephrology doctors, nurses and others who have made her feel so comfortable here, Nuny is doing better than anticipated a few days ago," says Nuny's mother. "This is not Nuny's last fight. She will have many more obstacles and battles, but she wants to live everyday like it is her last."
Her condition has proven difficult to diagnose. While the end is imminent, Nuny remains undeterred. She continues to exude joy and light in the most difficult of circumstances.
"Her goal is to empower people," says INTEGRIS Children's Child Life Specialist Erica Liddell. "No matter what your diagnosis or what your limitations are, Nuny wants people to know that life is worth living and that you can do hard things."
Nuny's other wish, is to tell her story. She wants to be on television, have her own Netflix series and perhaps even write a book. Please help us make these dreams come true by sharing her story to anyone who will listen.