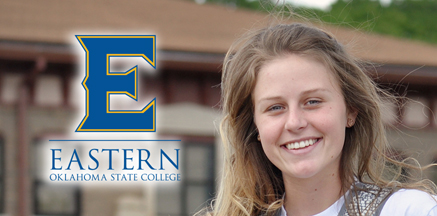 Eastern Oklahoma State College is seeking a Instructor of Nursing
Qualifications:
Master's Degree in Nursing; or baccalaureate degree in nursing plus evidence of continued progress toward a master's or higher degree in nursing with completion of a minimum of six semester hours per calendar year.
Licensed in the State of Oklahoma to practice as a Registered Nurse (or eligible for an Oklahoma license)
A minimum of two years full-time equivalent practice as a Registered Nurse in a clinical setting preceding the first date of employment as a faculty.
Excellent interpersonal and communication skills
Commitment to the mission of Eastern Oklahoma State College
Other related faculty duties as assigned
Preferred Qualifications:
Successful prior college-level teaching experience preferred; experience developing and instructing courses by technology-based delivery systems.
Responsibilities:
The successful candidate will teach and supervise students in clinical areas in the following courses: Introduction to Nursing, Nursing Procedures, Family Nursing, and Transition in Nursing. Responsibilities include teaching 15 credits each semester, developing curriculum, advising, departmental and institutional service, and pursuing continuing professional development.
Position may require teaching by interactive video and online, and at satellite campuses.
Candidates selected for interview will be required to make a teaching presentation as part of the interview process.  Teaching must demonstrate learner-centered philosophy and ability to engage and retain students.
Salary:  Salary will be based on education and experience
Benefits:     
Mutual of Omaha life insurance 2x annual salary rounded to the next thousand
EGID/Health Choice Medical, Dental, and $20,000 Basic Life Policy
Liability, Unemployment (gross maximum of $25,700) and Worker's Compensation Insurance
Teachers' Retirement Contribution – 100%
Social Security/FICA Contribution (6.2% – gross maximum of $160,200)
Medicare Contribution (1.45%)
Length of Assignment:  10 months per year
To Apply:
Submit a letter of application, Eastern employment application, transcript(s) and resume to:
Nicole Mote
Human Resources Director
[email protected]
Phone: 918-465-1777
Fax: 918-465-4421
Inquiries:
Gina Bullock, Nursing Division Chair/Director
[email protected]
Phone:  918-465-1796