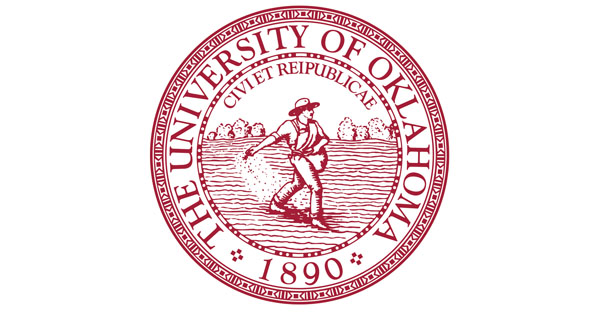 The University of Oklahoma is making it easier for adults with some college credit to finish what they started and complete their bachelor's degrees.
The university's new Degree Completion Program, offered through OU Online and the OU College of Professional and Continuing Studies, offers flexible and workforce-relevant online undergraduate degree programs designed to help adult learners achieve their educational and career goals. With a generous policy that allows students to transfer up to 90 hours of credit from their previous institution, the program shortens the time and financial commitment needed to earn a degree to as few as 12 months.
Designed for students ages 25 and older who have at least 60 hours of college credit, the degree completion program includes a Bachelor of Arts in Interdisciplinary Studies with four majors – business administration, healthcare management, criminal justice leadership and organizational leadership. Each major connects to career fields with strong demand in the workforce, specifically to Oklahoma's top 100 critical occupations, as identified by the Oklahoma Office of Workforce Development. Students may also choose a Bachelor of Arts in Integrative Studies, which can be customized with the help of an adviser to best meet the career goals of the student.
Because of the university's commitment to affordability and accessibility, the bachelor's programs do not require an application fee or deposit. Students are also eligible for traditional forms of student aid, such as FAFSA and scholarships.
"An undergraduate degree gives working adults the resources they need to achieve their educational and career goals," said Gregg Garn, OU vice president for online learning and interim dean of the College of Professional and Continuing Studies. "By eliminating barriers like accessibility and overall cost while providing support along the way, we can pave the way for students to not only earn a high-quality degree, but also transform their lives, their families and their communities."
According to Reach Higher – an adult degree completion initiative led by the Oklahoma State Regents for Higher Education – more than 69,000 Oklahomans have attended college for at least two years, but do not have a bachelor's degree. At OU alone, since 2002, more than 21,700 students have stopped taking courses before completing their degree, and over 11,700 of those former OU students had more than 75 credit hours when they stopped taking courses.
The U.S. Bureau of Labor Statistics projects a 9% growth in management occupations and a 32.5% growth in medical and health services manager positions by 2030. Offering degrees in these critical job categories and opening pathways for more students to reach their educational goals while preparing them for the workforce is a key tenet of the university's strategic plan.
"Contributing to the success of our students and the prosperity of our state is one of our most important responsibilities at the University of Oklahoma, and that is exactly what OU's new Degree Completion Program will do," said OU President Joseph Harroz Jr. "Offering this affordable and flexible degree pathway will be life-changing for countless students, helping them realize their dream of becoming a college graduate. Broadening the doors of opportunity to earn an OU education will also significantly support Oklahoma's workforce needs, positioning our state, our graduates and all Oklahomans for a better future."
Harroz and Garn provide more information regarding OU's online learning programs on the "Conversations With the President" podcast: ou.edu/president/podcast.
Offered through OU's nationally ranked College of Professional and Continuing Studies, the degrees are fast paced, accelerated programs designed to accommodate working adults. All courses are eight weeks long and can be completed in as little as 12 months. Applications are currently being accepted for the fall 2023 semester. To learn more and apply, visit https://ou.edu/online.