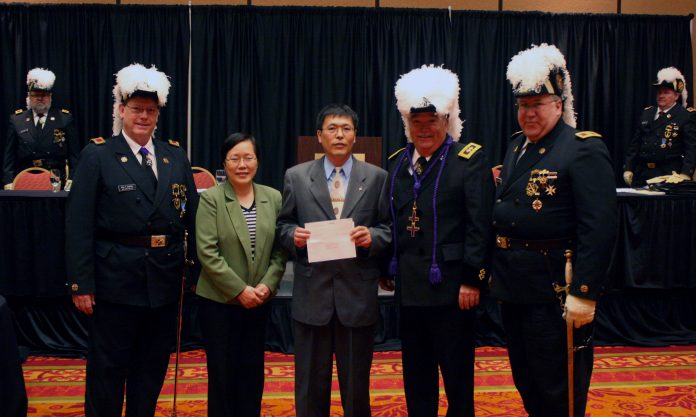 With the help of a new grant from the Knights Templar Eye Foundation, researchers at the University of Oklahoma Health Sciences Center hopes to zero in on a way to potentially prevent a common cause of childhood blindness.
Leber's Congenital Amaurosis is a devastating disease that causes blindness in children. In fact, it accounts for blindness in more than one in every five children attending schools for the blind. The disease affects two to three of every 100,000 infants born.
"While there are multiple factors involved in the pathology of this disease, it is the death of the light-sensing cone photoreceptors in the eye that eventually leads to loss of vision and blindness," said Hongwei, Ma, Ph.D., a researcher in the Department of Cell Biology, OU College of Medicine.
Because thyroid hormone signaling plays an important role in cell growth, division and death, Ma theorized that it might prove an effective target in work aimed at preventing Leber's Congenital Amaurosis.
Recently, Ma and his team showed that suppressing thyroid hormone production preserves cone photoreceptors in a laboratory model. With the new funding, they will take a closer look at the signaling at the cellular level triggered by thyroid hormone and look for ways to protect cone photoreceptors.
They hope their work may lead to new treatments or ways to prevent this blinding childhood disease.
The Knights Templar Eye Foundation grant totals $65,000.