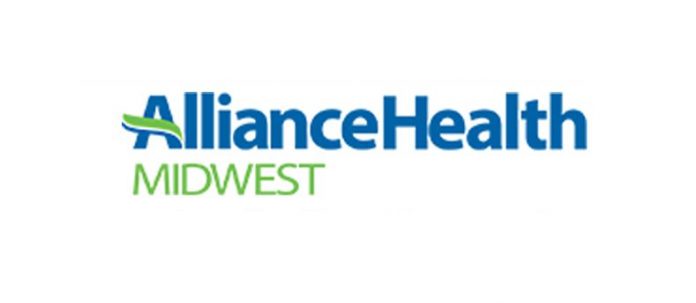 AllianceHealth MIDWEST Hospital's Behavioral Health Celebrates Expansion Renovations with Ribbon-Cutting
AllianceHealth MIDWEST will celebrate the opening of a newly renovated hospital space for Geriatric Behavioral Health (GBH) with a ribbon cutting and open house on Tuesday, June 7th.
In its dedication to enhancing patient safety and providing the highest quality psychiatric and medical care for patients 55 and older. This 17,605 square feet of hospital space was renovated in order to provide the most therapeutic environment possible. This unit is located on the 4th floor of the hospital and includes 32 geriatric patient rooms equipped with modern safety equipment and a large community rooms for group activities and education.
"As our aging population continues to grow, it is important that we support their quality of life and well-being," said James Hutchison, Administrator of Behavioral Health. "Life changes can be difficult and overwhelming for anyone, particularly the senior population. Our Behavioral Health program provides the tools to enable our patients to manage life's events in the most caring and secure environment possible."
Under the guidance of Dr. Shantharam Darbe, M.D. and staffed by a team of highly qualified healthcare professionals, our hospital-based program accepts patients who have psychiatric diagnosis along with chronic medical conditions.
"Elders within our care have the opportunity to experience effective treatment by our team of highly trained and skilled health professionals," said Hutchison. "Our goal is to provide the highest quality treatment possible to empower our patients to cope with their illness and continue to live a meaningful life."
To speak with a behavioral health professional 24 hours a day, seven days a week, call 405-312-1782.
AllianceHealth MIDWEST, located in Midwest City on the eastern edge of Oklahoma City, is a 255-bed acute care facility with nearly 300 primary care and specialty physicians on the medical staff who are highly trained and exceptionally skilled within their fields. For more information, visit AllianceHealthMIDWEST.com or follow AllianceHealth Oklahoma on Facebook and Twitter.
AllianceHealth MIDWEST is proud to be partially owned by physicians.