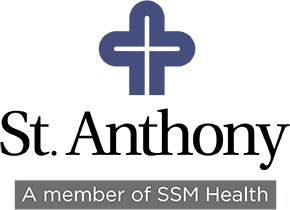 St. Anthony Hospital and Southwestern Medical Center are pleased to announce a formal affiliation agreement between the two organizations. The affiliation was finalized in a signing ceremony today in Lawton.
"SSM Health Care of Oklahoma and St. Anthony are pleased to partner with Southwestern Medical Center to develop a coordinated approach that will serve to enhance the high quality of care already provided by Southwestern, along with increasing access to specialty services," stated Joe Hodges, President/CEO, SSM Health Care of Oklahoma.
The two organizations will work together increasing access to clinical services such as cardiology and neurosurgery, and will also focus on improving the quality and value of care provided in Lawton.
According to Southwestern Medical Center interim CEO Dan Jones, "We are very excited to launch this affiliation with St. Anthony Hospital. We believe that this affiliation will allow us to provide our patients with a continuum of care previously not available in Lawton. A strong quaternary care partner, like St. Anthony, affords our community timely access to a higher level of care when needed and provides a smooth return to care in our community when care is provided in Oklahoma City."
SSM Health Care Oklahoma includes St. Anthony Hospital (Oklahoma City); Bone and Joint Hospital at St. Anthony (Oklahoma City); St. Anthony South (Oklahoma City) and St. Anthony Shawnee Hospital (Shawnee, Okla.). The SSM Oklahoma network also includes two St. Anthony Healthplex campuses, 17 affiliated hospitals, and St. Anthony Physicians Group with more than 200 physicians and providers.
Southwestern Medical Center, an affiliate of RCCH HealthCare Partners, is a 199-bed, full-service acute care hospital with a medical staff of more than 150, covering a wide range of medical specialties. SWMC has a 24-hour emergency department, 59-bed medical/surgical unit, and 8-bed intensive care unit. SWMC's free-standing Southwestern Behavioral Health Center offers inpatient and outpatient services for children, adolescents, and adults.