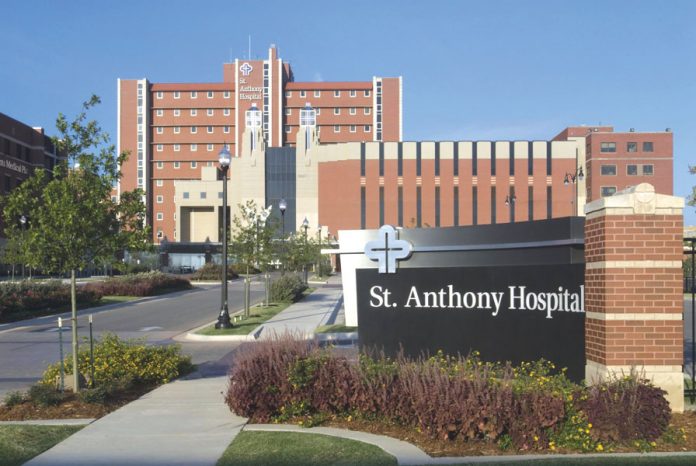 SSM Health St. Anthony Hospital in Oklahoma City has been recognized as a High Performing Hospital for 2019-20 by U.S. News & World Report.
The annual Procedures & Conditions ratings, now in their fifth year, are designed to assist patients and their doctors in making informed decisions about where to receive care for common conditions and elective procedures. These ratings extend the U.S. News mission of providing consumers with patient decision support beyond the Best Hospitals rankings, which are geared toward complex specialty care.
SSM Health St. Anthony Hospital earned a "High Performing" rating for heart failure, in recognition of care that was significantly better than the national average, as measured by factors such as patient outcomes. "High Performing" is the highest rating U.S. News awards for this type of care.
"We're proud to have received this honor from U.S. News & World Report, as it demonstrates the positive results achieved through our efforts to provide our patients an exceptional health care experience," said Tammy Powell, President, SSM Health St. Anthony Hospital. "Cardiac and vascular care is a critical need for many Oklahomans, and our staff works tirelessly to achieve the best possible outcomes for our patients."
For the 2019-20 ratings, U.S. News evaluated more than 4,500 medical centers nationwide in nine procedures and conditions. Fewer than a third of all hospitals received any high-performing rating and only 57 earned this rating in all nine Procedures & Conditions. The state and metro area rankings recognize hospitals that received high performing ratings across multiple areas of care.
"For 30 years, U.S. News has strived to make hospital quality more transparent to healthcare consumers nationwide," said Ben Harder, managing editor and chief of health analysis at U.S. News. "By providing the most comprehensive data available on nearly every hospital across the United States, we give patients, families and physicians information to support their search for the best care across a range of procedures, conditions and specialties."
The U.S. News Procedures & Conditions methodology is based entirely on objective measures of quality such as risk-adjusted outcome rates, volume, quality of nursing and other care-related indicators.
The Procedures & Conditions ratings were produced by U.S. News analysts.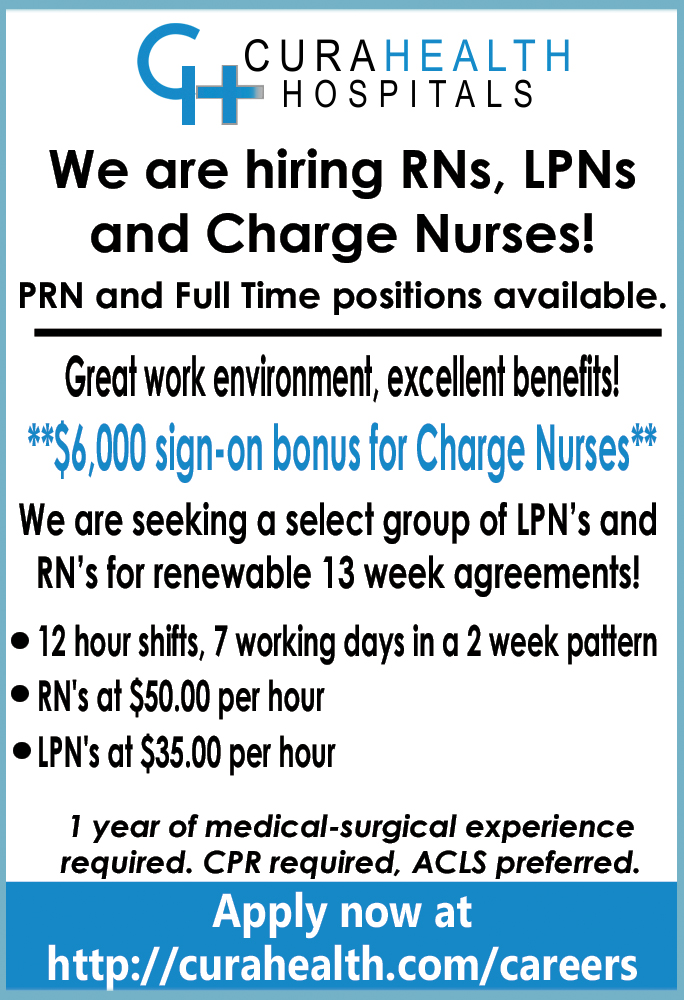 We are hiring RNs, LPNs and Charge Nurses!
PRN and Full Time positions available.
Great work environment, excellent benefits!
**$6,000 sign-on bonus for Charge Nurses**
We are seeking a select group of LPN's and RN's for renewable 13 week agreements!
12 hour shifts, 7 working days in a 2 week pattern
RN's at $50.00 per hour
LPN's at $35.00 per hour
1 year of medical-surgical experience required. CPR required, ACLS preferred.
Apply now at