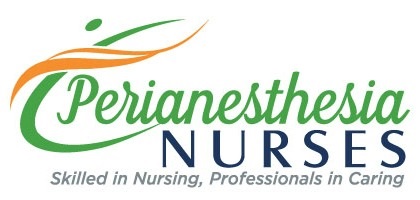 The nation's 60,000 perianesthesia nurses will highlight and celebrate their work during PeriAnesthesia Nurse Awareness Week (PANAW), which is observed throughout the United States the first full week of February.
Perianesthesia Nurses care for patients before and after procedures requiring anesthesia, sedation, and analgesia. Approximately 40 million surgical procedures take place in the U.S. each year.
The 2017 PANAW theme is, "PeriAnesthesia Nurses: Skilled in Nursing, Professionals in Caring," and the American Society of PeriAnesthesia Nurses (ASPAN), in conjunction with its forty chartered components, will recognize the extraordinary work its nurses perform throughout the year.
During PANAW, nurses throughout the country are encouraged to wear and display official PANAW items to celebrate and increase the public's awareness of their life-sustaining practice. PANAW items are available online at: www.panaw.com.
ASPAN represents the interests of nurses who practice in preanesthesia and postanesthesia care, outpatient surgery, and pain management settings. Its mission includes producing evidence-based research, promoting education, optimizing patient care, establishing national standards, and serving as an advocate for perianesthesia nurses. ASPAN is available online at www.aspan.org.