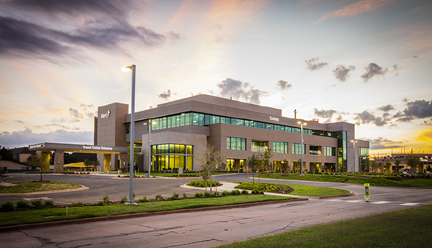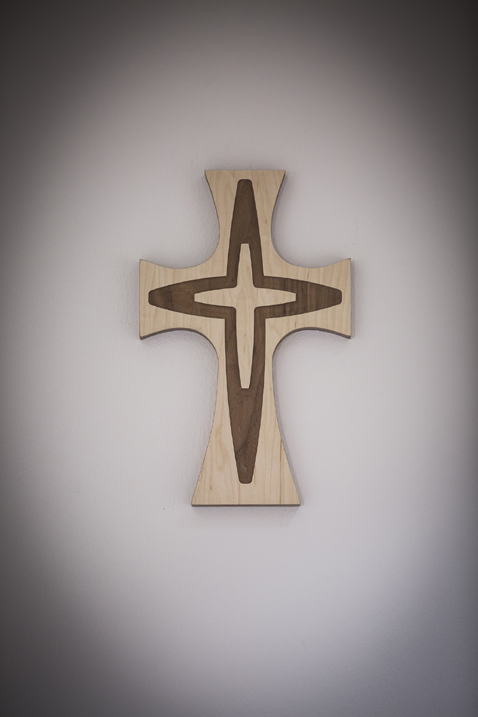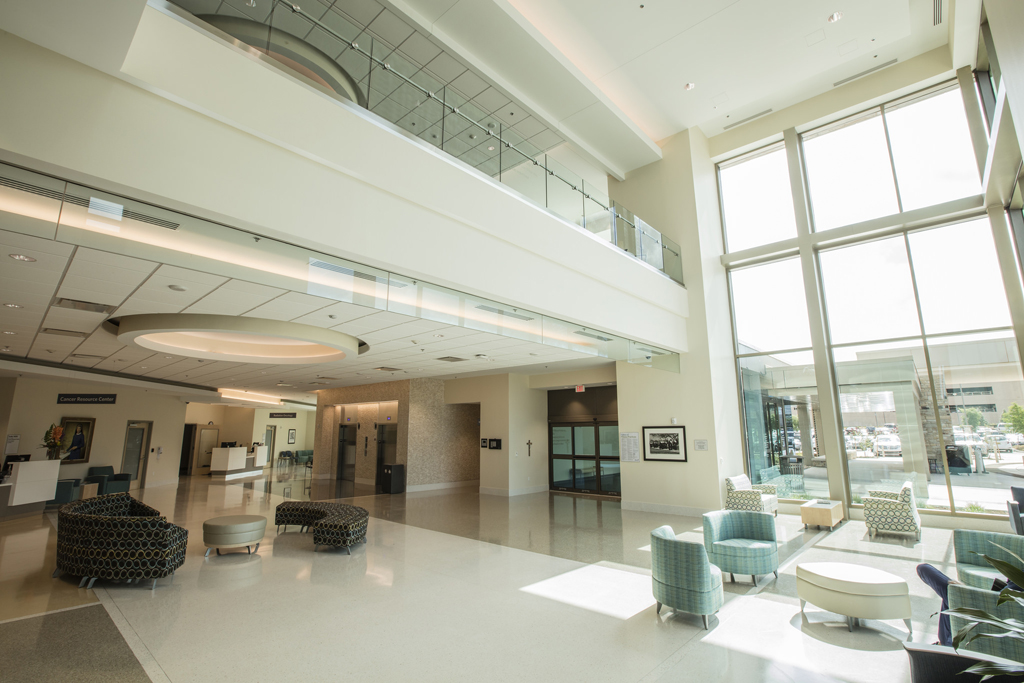 Coletta Building honors late Sister of Mercy
The first in the metro to combine all cancer and breast services under one roof, today Mercy opened the $80 million Coletta Building. Located on the campus of Mercy Hospital Oklahoma City, the facility was designed by patients, for patients, as architects took into consideration the input of hundreds of cancer survivors and those currently receiving cancer treatment.
"For the large part, patients often feel that cancer facilities are mazes they have to find their way through when they feel their absolute worst," said Jim Gebhart, president of Mercy Hospital Oklahoma City. "It can add a great deal of unnecessary anxiety to an already stressful situation. If there is any time in someone's life when they need the process to be simple, the people to be compassionate and the place to be as calming as possible, it's when they seek cancer care."
With a dozen of the state's leading cancer doctors at the helm, the Coletta Building features the latest in detection and treatment:
Whole breast ultrasound – An estimated two out of every five women have dense breast tissue, making it more difficult to detect cancer using mammography alone. The Coletta Building is the first in Oklahoma City to provide the newest and most advanced 3D ultrasound technology that can find small cancers mammography may miss.
Precise cancer treatments – The most advanced linear accelerator will apply customized, high-energy radiation to shrink and kill cancerous tumors. The result is effective treatment of a broad range of cancers in short sessions. Treatments that might take 10 minutes elsewhere can be completed in a few minutes and can greatly minimize the total number of treatments needed.
Advanced Research Hub – With a robust clinical trials program that allows patients easy and convenient access to new and unprecedented cancer treatments, such as a blood test that screens for breast cancer, our physicians are committed to ongoing research and innovation.
An advisory group made up of eight cancer survivors, cancer patients and family members who lost loved ones to cancer held regular meetings over the course of three years to weigh in on everything from services offered to the layout of the building.
"The advisory group also played a key role in identifying where the building should be located," said Gebhart. "While patients wanted to be close to the hospital in case of an emergency, they preferred to be in a separate building because some develop weaker immune systems while undergoing treatments."
In addition to feedback from patients and survivors, Mercy also pored through several hundred surveys ? completed by family members, physicians and co-workers – to compile a list of services that includes:
· On-site genetic counseling and cancer risk assessments make it faster and easier for loved ones to know if they carry genes that make them more susceptible to certain cancers.
· A secluded outdoor terrace and seating area so patients and their family members experiencing long hours of chemotherapy can get fresh air and sunlight.
· An oncology specialty pharmacy makes it more convenient for patients and family members to pick up or drop off prescriptions during treatment or appointments.
· Gourmet food services from an on-site café that includes delivery to patients undergoing infusions.
· Women's boutique with specialty clothing and consultation services offered by a certified fitter who assists patients with mastectomy garments or lymphedema sleeves.
· Sensory mammography suites, designed to soothe patients who experience discomfort or anxiety during a mammogram. Each suite features a personalized experience, including calming fragrance and sound while flat-screen wall monitors display relaxing videos.
· Massage therapy services, which have been suggested by a number of studies to promote symptom relief.
· Creative therapies, like music and art which the American Cancer Society says may help some manage emotional and psychological side effects that often result from cancer diagnosis or treatment.
· An in-house demonstration kitchen where cancer dieticians offer weekly cooking demonstrations and private consultations for patients and caregivers on how to prepare nutritious food centered on special dietary restrictions. Cancer dieticians will also work with patients to promote healthy eating habits after treatment is completed.
· A series of classes designed to transition survivors back into life after finishing treatment.
The 86,000-square-foot space (roughly the size of one and a half football fields) includes an additional 42,000-square-foot third floor for future growth.
The building will honor the final wish of Sister Mary Coletta Massoth, a visionary Sister of Mercy who died of colon cancer in 1983, at age 63, before completing her dream of opening a cancer center. A tenacious woman, Sister Coletta relocated Mercy Hospital from downtown Oklahoma City to its present day location in 1974. At that time, the area surrounding Memorial Road and MacArthur Boulevard was nothing more than a cow pasture, but Sister Coletta encouraged city leaders to develop roadways to serve rural patients who might be unable to travel downtown for health care.