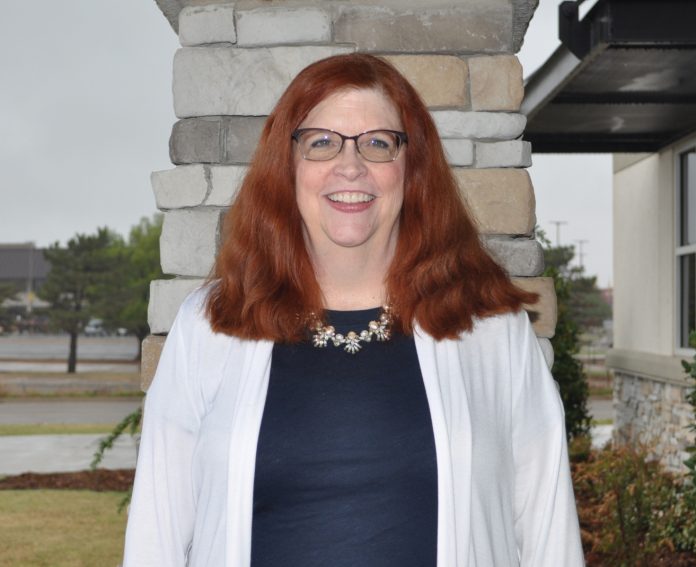 by Vicki Jenkens – Writer/Photographer
It wasn't long ago that Julie Brown, RN retired. She was a Hospice nurse for the last 20 years and an RN for a total of 41 years and now, she has retired. She has always had a special gift of taking care of others. Now, Julie has another adventure to look forward to. Her new title is Executive Director of Agape Road. Have you heard about it? Not likely, but you will! What is Agape Road? "This will be a home where Hospice patients can stay in the last few months of their lives; with 24-hour care and the patient's cost will be nothing. I've been thinking about this for the last 5 years and now, it is actually happening," Julie said with a smile. "It is a God thing and I know He is calling me to do this. Even though I have been a Hospice nurse for 20 years, being a caregiver for Hospice patients for free will be a different concept," she added.
It's been 3 months since Julie, founder of Agape Road and the executive board began the project and Julie is excited to see what this new adventure holds for her.
Why Agape Road? "I wanted to go into this because I see so many people in need of caregivers. It's hard to get through the dying process. I think some people are afraid of death and I want to take away the fear. In Agape Road, it will be a place where Hospice patients can come and be taken care of in their last days. The requirements for Agape Road will be that they be a Hospice patient, have 3 months or less to live and have a DNR. The caregivers will have 8-hour shifts on round-the-clock care." Julie said.
"There are 20 of us on the executive board. Right now, we are looking for a location that will have the accommodations that are needed. We are going to start with a 6 month pilot of 2-3 patients to see how we do. We are hoping to move up to10 patients as time goes on. We are modeling our home after one of the two in Tulsa, OK. There is also a home located in Bartlesville, OK. Agape Road will be the only one that will not charge for the patient. We hope to be moved in and running Agape Road by the end of 2018," Julie commented. "God is definitely leading me to take on this new adventure."
I ask Julie what makes a caregiver. "Caregivers have to want to care for others from inside their heart. They need to be driven, never giving up, and have genuine love and compassion. They should know that it can be a hard and thankless job, but it is all worth it."
What advice would you give to someone going into the medical field? "Learn to be a good listener, do the best you can," she answered.
Julie's first job as a nurse was at Central Kansas Medical Center in Great Bend, Kansas. She moved to Oklahoma City, OK at the age of 21. When she is not working on Agape Road, she likes to spend time watching sports, reading books and doing yard work.
"I am going into something new due to seeing so many people in need and not knowing how to get through the dying process; no one teaches us how to die. I want to help people understand. People are afraid of death and I want to take away their fear. It is a sacred process when a person takes their last breath. Agape Road is not a Hospice house, it is a place to take care of Hospice patients and I want to be that caregiver," Julie said.
What is the greatest reward that you get from being a caregiver? "It is the love that you get from the people that you help, the relationships that you make…it's priceless," Julie says with a positive, quick reply.
I asked Julie how others would describe her. "I want others to see Jesus in me. I want them to see the kindness and caring in my heart and let them know the love comes from God."
Agape Road? Yes, it will be interesting to see the end result of Julie's journey.