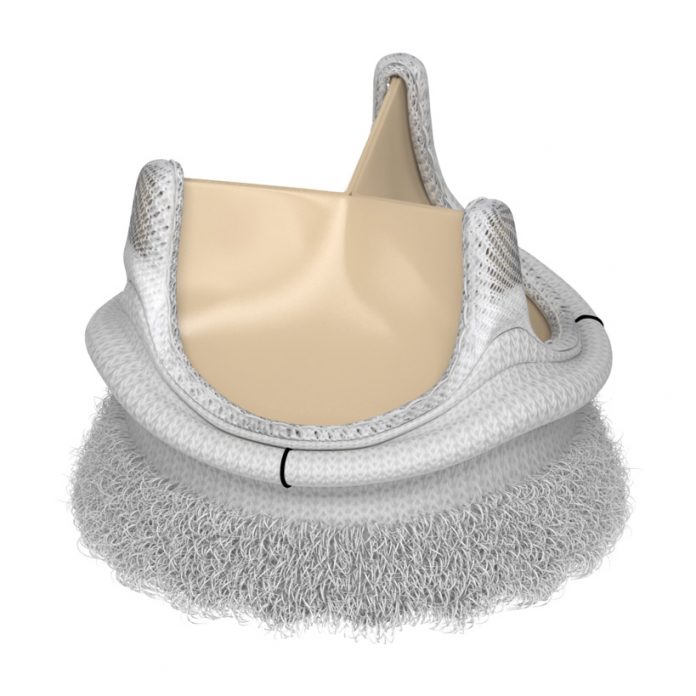 Edwards Lifesciences Corporation, the global leader in patient-focused innovations for structural heart disease and critical care monitoring, recently announced U.S. Food and Drug Administration approval of the advanced EDWARDS INTUITY Elite valve system, a rapid deployment device for surgical aortic valve replacement.
Craig Elkins, M.D., a cardiothoracic surgeon with INTEGRIS Heart Hospital, was the first to implant the device in the state of Oklahoma.
Incorporating innovations from transcatheter heart valves, the EDWARDS INTUITY Elite valve system is designed to facilitate minimally invasive surgery and streamline complex aortic valve replacements, thereby offering a leading-edge treatment option for patients with aortic valve disease.
"Many patients with aortic stenosis have more than one type of heart disease, most commonly coronary artery disease. The EDWARDS INTUITY Elite valve system enables surgeons to streamline the valve insertion procedures, which can be beneficial for patients undergoing these longer, more complex surgeries," said Elkins.
FDA approval of the EDWARDS INTUITY Elite valve system was supported by data from a clinical trial that treated 839 patients in 29 centers across the country. The data showed that, at one year, the EDWARDS INTUITY valve system is safe and effective and may provide patient benefits such as decreased mortality and morbidity, less time in an intensive care unit and reduced total hospital stay.
The device was approved for commercial sale in Europe in 2014. It received FDA approval for use in the U.S. in August of this year. To date, INTEGRIS Heart Hospital is the only facility in metro offering this device.