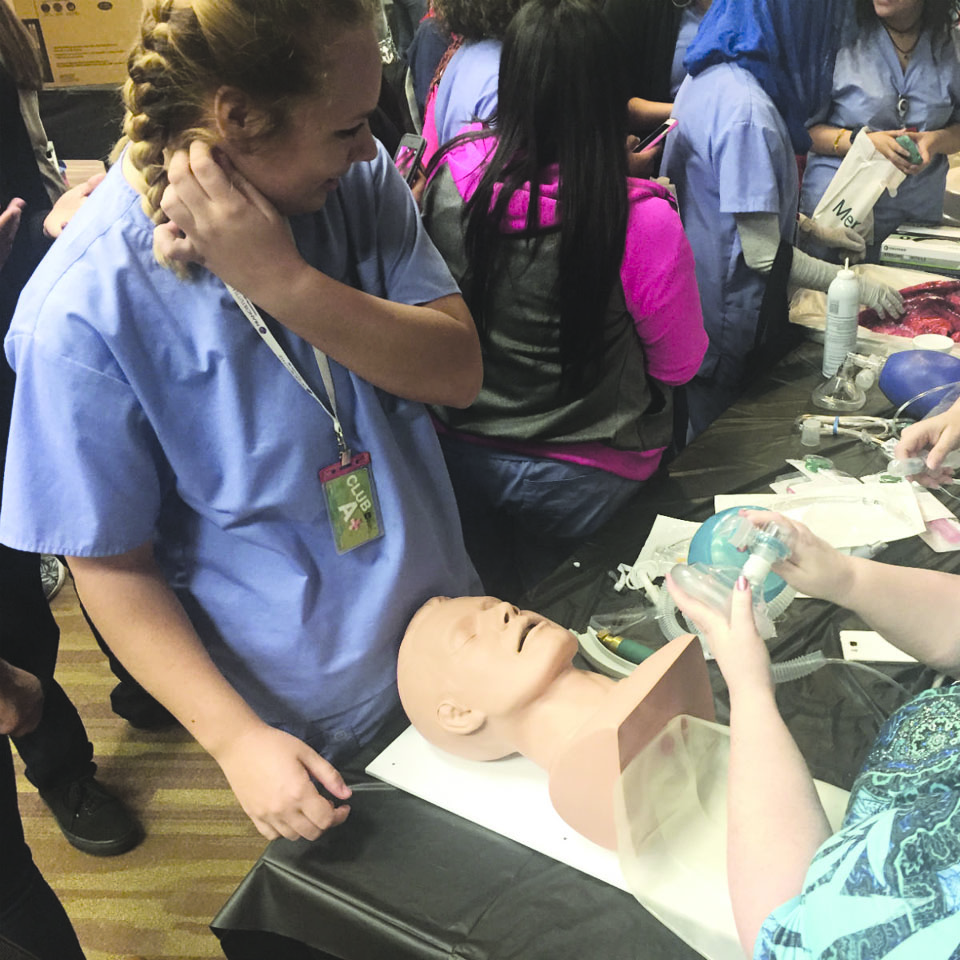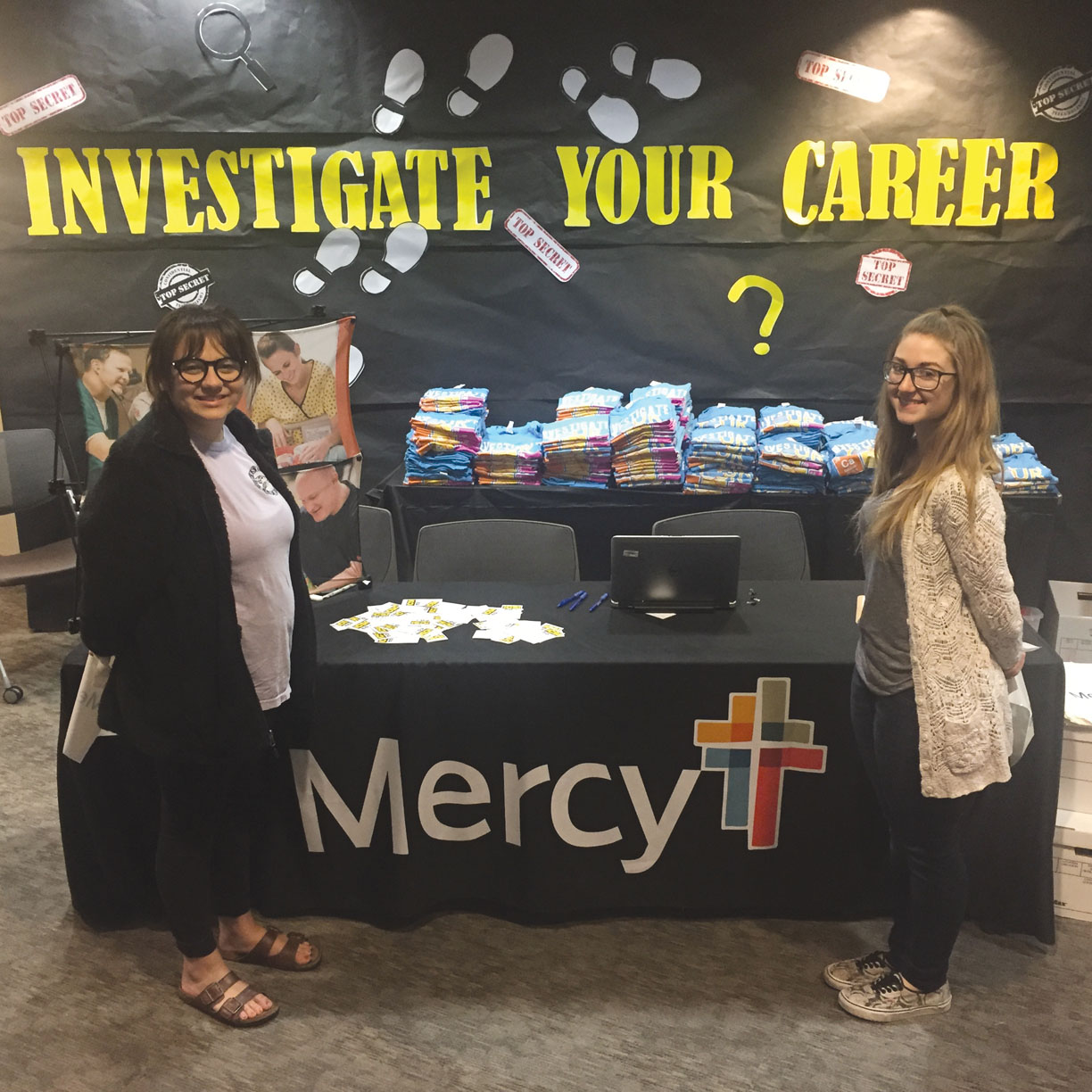 Assisting in a mock birth, stitching up after surgery and using a tourniquet to treat a trauma "patient" were just a few of the hands-on, interactive experiences students participated in during Mercy High School Career Exploration Day in Oklahoma City on Sept. 29.
Burl Butler, a health careers and medical terminology teacher at Putnam City High School, says he's been taking his students to the career day for a decade.
"My class size has actually increased from about 30 students to more than 80 because this career fair is so popular," said Butler, who notes that several of his students have ended up in the medical field. "One of my students went on to become an anesthesiologist, so it's just a neat experience to be able to see their interest grow through opportunities like this."
Megan Mitchell, a senior at Yukon High School, was one of more than 1,200 students from 12 metro-area schools who joined in on the fun and learning. She said she is interested in becoming a nurse, although she still hasn't decided on the exact specialty.
"I've always been interested in the medical field," said Mitchell. "Being able to have all of this in one place and just being able to browse around is really cool."
Students from Canadian Valley Technology Center, Chandler, Chisolm Trail Technology Center, Deer Creek, Eastern Oklahoma County Technology Center, Edmond, El Reno Learning Center, Francis Tuttle, John Marshall, Mount Saint Mary's and Putnam City North also attended. Mercy hopes that through the annual career day, students like Mitchell will have the chance to become exposed to the wider range of careers available to them.
"It's important that we show students in the community the diverse careers available in health care," said Rachelle Potter, a Mercy human resources recruiter. "It's a great opportunity for them to be able to learn about it in a fun environment."
Mercy co-workers from a number of different departments hosted booths with interactive displays throughout the day and were available for students to ask questions about particular career paths.