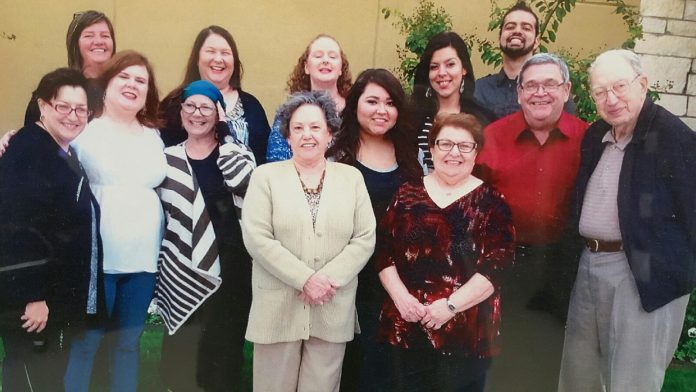 The Uniform Shoppe delivers comfort and function
The Uniform Shoppe offers fashionable, professional medical uniforms that are up-to-date in style with fabrics and colors, said Jodi Weise, co-owner of the Uniform Shoppe, located in Tulsa and Oklahoma City. She and her parents own both stores. Jodi lives in Tulsa while Elaine and Albert Weise live in Oklahoma City.
"They are great people. Everybody loves them," Weise said of her parents. Albert and Elaine Weise opened the Uniform Shoppe in Tulsa in 1962.
The Uniform Shoppe is located at 6221 East 61st Street, just west of Sheridan in Tulsa, and in Oklahoma City at 10503 North May Avenue, between Hefner Road and Britton Road.
The Uniform Shoppe represents quite a few manufacturers while offering quality at the best price possible. It also offers personalized services such as monogramming and logos. It will hand steam.
"If we need to outfit their whole group we can come to their office," Weise said. "We give personalized attention when they walk in our store. We try to make sure our staff is knowledgeable, not only in the styles, sizes, fabrics and colors but what the trends are and what the major hospitals, at least, are wearing."
Reversible scrubs are also available for surgery. The Uniform Shoppe also caters to a number of offices and keeps records of all customers they work with in order to know what their uniform program is at anytime.
"If they send one of their people into our store then we have records of what they wear so we can outfit them properly," Weise said. "If we don't happen to have their size or their color in stock we do special order it for them."
Nurses today want to look fashionable in ready-to-wear uniforms that are functional, Weise said. They combine fashion with function and fabric, Weise explained. Clients first consider comfort, she added.
"They want comfort and then they want style. Those are the two most important things. Really, price just comes down to the end when they're looking for something that's going to last and feel comfortable," Weise said. "When they feel good about themselves and they look good, they perform better on the job."
White is still worn during nursing school graduations. However, the only white that is prevalent today is on lab coats, she said. People are wearing solid colors such as black and Navy, Weise said.
"Those are colors that men and women both can wear in group situations. But most places are color coded," Weise said.
"Some offices like to color coordinate and wear the same color depending on the day of the week. The state of Oklahoma requires that nurses wear protective equipment. Uniforms are set apart by being made to stand the wear and tear of work with more stitches per inch," Weise said.
The difference in price depends on how the material is put together and how many stitches are used per inch of material, she said. There are more pockets on uniforms with double stitches to make fabric last when hands are constantly in and out of pockets.
"There's a lot of pockets because they have to carry a lot of things," Weise said. "But you take all of that and you role it into how do I make it look fashionable. That's why uniforms are unique and that's why uniforms are required vs. street clothes."
She said nurses are the ones who are taking care of families. They are there all through the night.
"When you ring for the nurse, they're the ones that come and help you with whatever you need," Weise said.
She said it is amazing that they keep a positive attitude and a smile on their face with all the challenges they face in a day.
"I think they are angels on this earth, the way they are compassionate," she said.