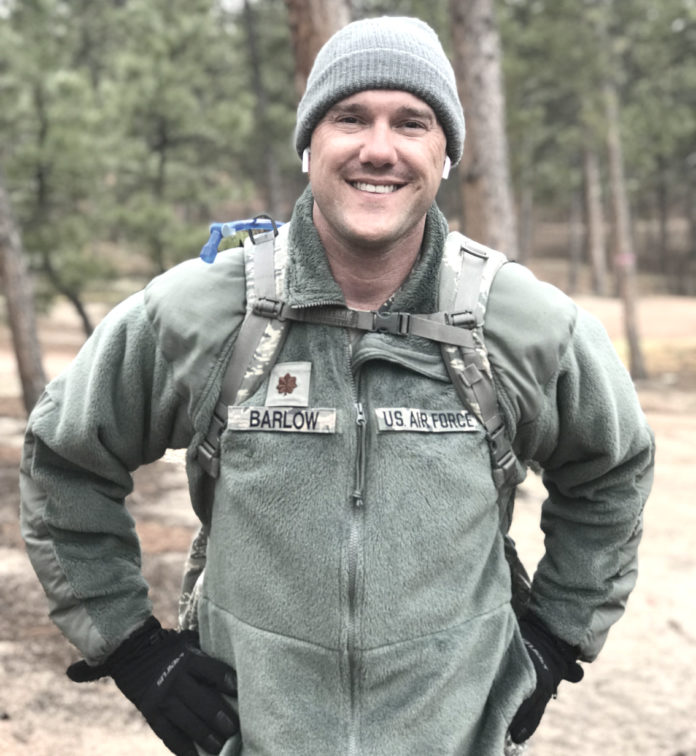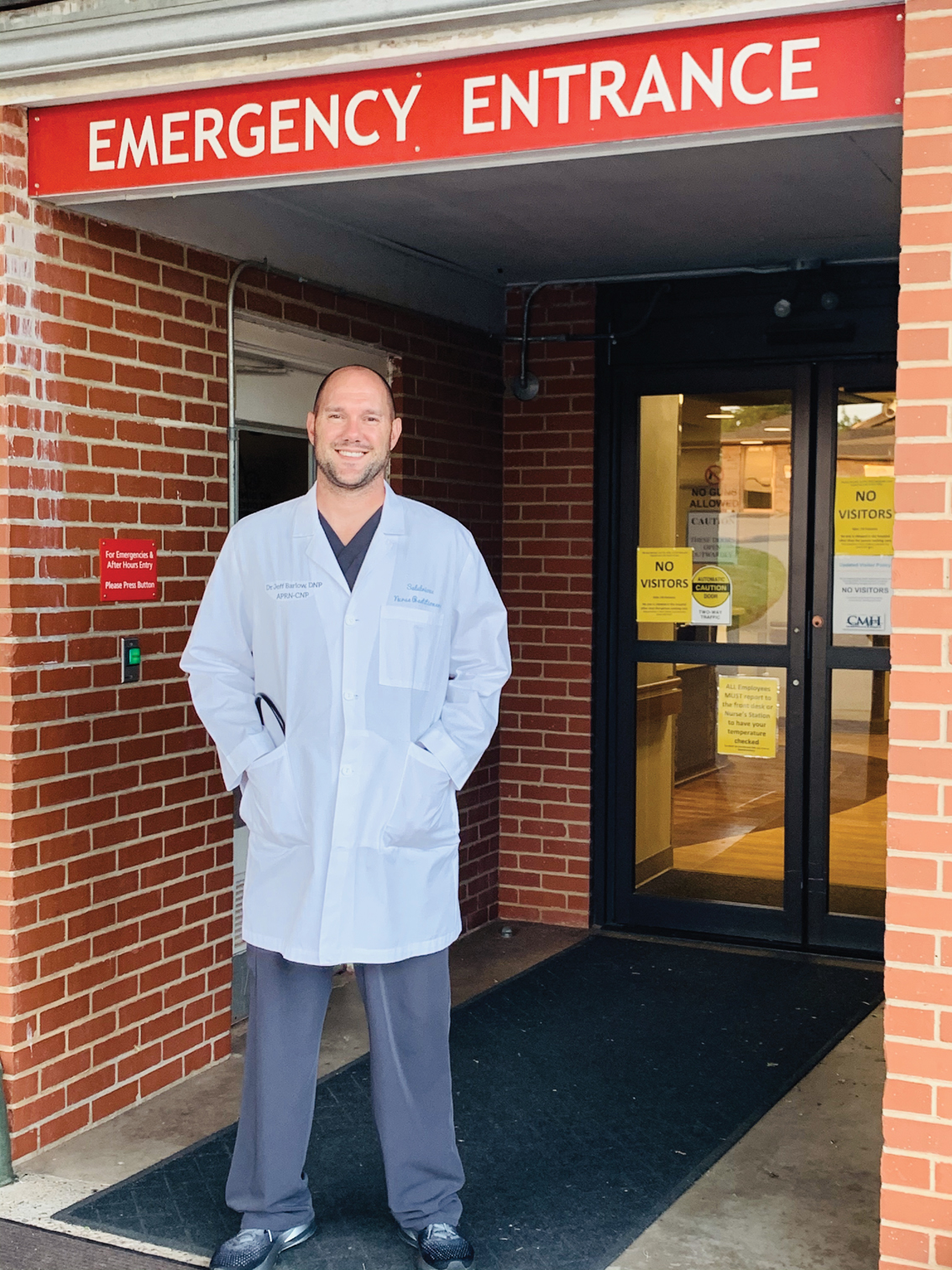 by Bobby Anderson, RN – staff writer
Whether it's noon in Cordell, Oklahoma or midnight in Madison, Wisconsin, Dr. Jeffery Barlow, DNP, APRN-CNP and his team of Nurse Practitioners at Salubrious Nurse Practitioners has you covered.
Salubrious NPs came about in 2014 by recognizing gaps in the healthcare delivery model in both community-based and hospital-based care by quickly filling that care deficit void with board-certified Nurse Practitioners as a cost-effective adjunct to care delivery without compromising patient care outcomes. (story continues below)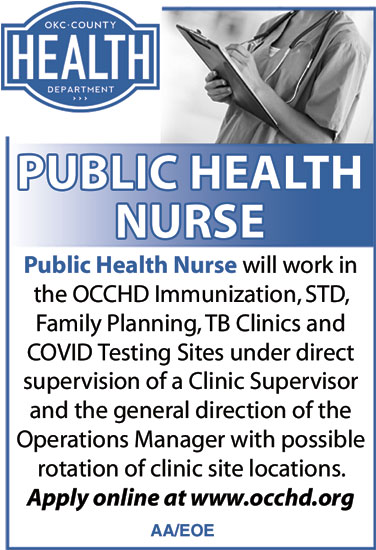 In Salubrious NPs infancy, they partnered with a large Oklahoma City urgent care group that was looking for a broad coverage option with autonomous NPs, which Salubrious NPs filled. Within the first year of augmenting care for the urgent cares, a windfall of business soon arrived. In 2015, Uber moved into the state of Oklahoma strong, however an OKC city council voted on a new city ordinance that required all drivers be medically cleared.
This left Uber scrambling for a medical clearance outlet and reached numerous rejections until they found Salubrious NPs on a whim referral.
A mutual partnership between Uber and Salubrious NPs was formed, which in turn led to the creation of Oklahoma's first TNC driver protocol creation based on the U.S. Department of Transportation standards, quickly seeing and clearing over 700 Uber drivers.
Eventually a state resolution was voted on and the citizens of Oklahoma voted to the dissolution of TNC drivers needing to be medically cleared, however this was just the beginning of Salubrious NPs continued growth. Salubrious NPs created a Virtual Visit App in 2016, SNAP Virtual Visits, which is a episodic virtual visit platform that led the charge for many Oklahoma-based organizations to create their own Virtual Visit platform modeling themselves off the blueprint that SNAP Virtual Visits helped create.
This was transformational as "Nobody was doing virtual visits here," Dr. Barlow recalled, "We created a platform from scratch and offer a 24/7/365 access to Nurse Practitioners which could handle 80% of issues typically seen in the urgent care setting."
The price point alone of $40/visit still remains the lowest on the market. The App steamrolled after that and the rest is history in the making. With a brief introduction in the hands of patients that could create a Virtual Visit, the next healthcare market Salubrious NPs entered was the hospital-based TeleHealth market.
Salubrious NPs entered into an agreement with a North Carolina TeleHealth Company which enabled both businesses to enter five new states together providing rural facility support for nocturnal coverage of Hospitalist-based services all covered by Salubrious NPs. As healthcare delivery and payment models continue to thin, Salubrious NPs have uniquely positioned themselves to provide a top-quality, affordable and flexible care model that only a Nurse Practitioner group could provide.
"Our group of NPs are unbelievably good," Dr. Barlow said recently from Cordell Memorial Hospital, which his group covers in 24-hour shift increments. "Salubrious NPs now offers care coverage in seven states by either a proprietary app (SNAP Virtual Visits), via telemedicine (TeleMedSNP), or on-site care in any given Family Practice, Occupational Medicine group, Urgent Care, ER, or Hospital setting in any big city or small town within those seven states."
The most recent collaboration is with TeamHealth to facilitate Hospitalist care at Integris Yukon where Salubrious NPs work in concert with TeamHealth physicians in expanding on-site Hospitalist coverage services. Salubrious NPs continues to become an NP provider group of choice for medical practices, groups, and health systems.
Dr. Barlow notes the majority of providers at Salubrious NPs have multiple specialty NP certifications along with Doctorate-level educations. The group itself consists of 32 nurse practitioners, well beyond what Dr. Barlow ever envisioned.
"Not even close," he laughed. "It started with me and another person and he quickly left the company in which I brought on another partner, Coty Bliss. The point of Salubrious NPs was to model our ownership approach and distribution that's very similar to the (Oklahoma) Heart Hospital." Under the model, each owner must be an active, practicing partner. The philosophy keeps the practitioners not only involved but embedded in the day-to-day activities.
Dr. Barlow notes most Nurse Practitioners come to Salubrious just to toe the water, maybe picking up some additional hours or a second-job. From there, they're often hooked. "I think the autonomy of it," Barlow said. "We're super small. Our structure is very transparent. When they're hired on we share with them our contracts with every place we operate under. Our overhead is very small. We're all working. It's been a fantastic ride, and of course, that piggybacked into telehospitalist work and that's been growing exponentially." As payor-provider models change, Salubrious NPs continues to offer an affordable staffing source. Dr. Barlow said the company charges facilities an hourly-rate which keeps Salubrious out of many medical billing headaches.
To get an idea of how much an impact Nurse Practitioners like Dr. Barlow have in the rural setting alone, just look at that one rural Washita County Hospital in Cordell, Oklahoma. Some 13,000 people reside in the county. And on this afternoon, Dr. Barlow is the only provider.
"It's a rendezvous spot honestly for true traumas and obviously it's a triage spot for other critical conditions like strokes and heart attacks," he said. "It's critical care, critical access."
Of those patients transferring out to a higher level of care, Dr. Barlow said some 75 percent leave by air.
"The hardest thing out here obviously is getting transportation," Barlow said, noting there's a 45-minute drive to the nearest larger city in Elk City. "But the problem is if we take the local ambulance out for two hours there's no one to service the county."
Five years from now, Dr. Barlow sees Virtual Visits exploding on the small business side.
"Everyone we approach with this and offer some form of medical coverage take it in a second," he said.
On-site visits will remain strong and telehospitalist work (which Dr. Barlow estimates has grown nearly 1,000 percent in the last year and a half) will continue to surge.
"That's going to be the Godzilla of the Nurse Practitioner skill-set just blowing up," he said.