Nursing students thrive at Oklahoma Wesleyan University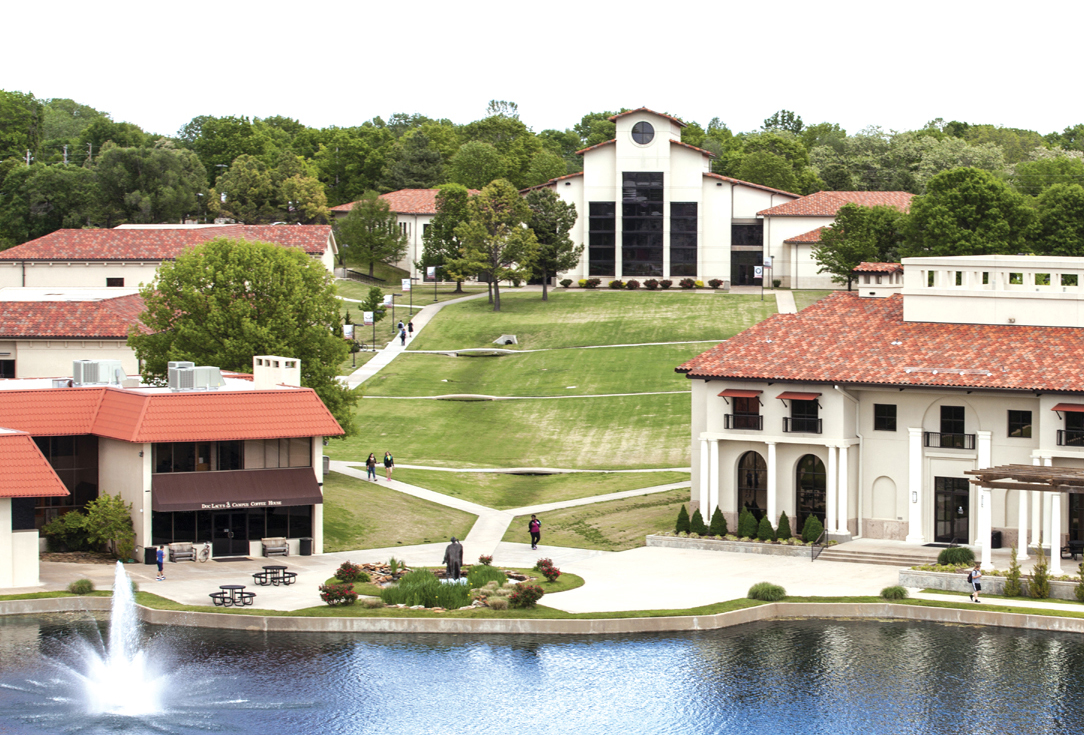 Students are meaningful at the School of Nursing at Oklahoma Wesleyan University.
"They are more than a number. They have a name and story that matters," said Dr. Rosa Ketchum, RN, a director in the School of Nursing at Oklahoma Wesleyan University.
"They have a name, a story, and because of the size of all of our programs — that name and student matters to the faculty."
Located in Bartlesville, Oklahoma Wesleyan University offers students three programs.
• OKWU had a total of 954 total degree seekers this past fall. 545 traditional on campus students and 409 in the graduate & professionals studies.
• OKWU has 42 students in the traditional pre-licensure BSN program (this includes traditional BSN admission and LPN-BSN students).
• There are 70 students in the Graduate and professional online program (this includes the RN-BSN and MSN).
The School of Nursing is always starting new cohorts in both their Masters and Bachelor programs.
"We do have an LPN to RN program," she added. "We also, with that have a night to weekend program."
Flexibility is key in fitting active lifestyles and schedules, she said.
"Especially considering the working adult or realizing that some people have to work and go to the school at the same time." (story continues below)
The Bachelor of Science in Nursing program is based on pediatrics, community health, medical surgical, critical care, and all learning experiences to prepare an RN for a nursing career. The university also offers an RN to BSN program which is for the already practicing RN focusing on community health, leadership and ethics, that are not part of an associate degree program.
"We have a graduate program that has two tracks. There's a nursing education track to help hospital nursing educators or academic nurse educators. And then the other track is administration, which is focused on nursing management. Hospital administration is what we're preparing those nurse leaders to do," Ketchum said.
Smaller cohorts cover all of the programs. The students are more than a number at the School of Nursing at Wesleyan University.
"I feel like because of the size of our school, and the mission of our school, and that being faith based — the faculty is in a place where they can really care for the students," Ketchum said. "They see them not just as a nursing student but as a person who is going to be a nursing professional, but also a person who has interest and value. I think because of our class size and the mission of the school, that's really important."
Oklahoma Wesleyan University has maintained hands-on clinical experiences among the nursing students during the COVID-19 pandemic, Ketchum continued.
Students have adapted to wearing masks and social distancing as a precaution. But virtual simulation experiences have increased to help the students meet their clinical learning objectives. Nursing care related to the pandemic has been a prominent theme of graduate students. Many of them have investigated ways to prevent burnout and fatigue due to the pandemic.
"I feel like nursing is a calling," Ketchum said. "It's not just a profession, it's not just a job, but it truly is a vocation. And so, whenever you get to meet students who feel that calling to serve nursing, to serve others in ways that are not easy, you get to meet really special people."
Ketchum began her nursing career as an associate degree nurse. She earned her Bachelor in the Science in Nursing degree at Oklahoma Wesleyan University in the RN to BSN program. Her Master of Science in Nursing degree was earned at Indiana Wesleyan University before receiving her doctorate at Grand Canyon University.
Being called to nursing is a special passion that not everybody has embedded in their careers. There is a selflessness by placing others first, she said.
"We serve them wherever they are, and I think that is really beautiful," she said. "People who are called to nursing are beautiful to me — they make you better."
Visit us here: https://www.okwu.edu.