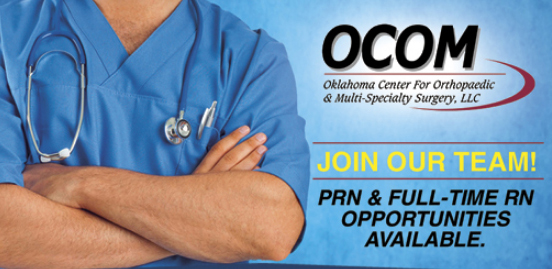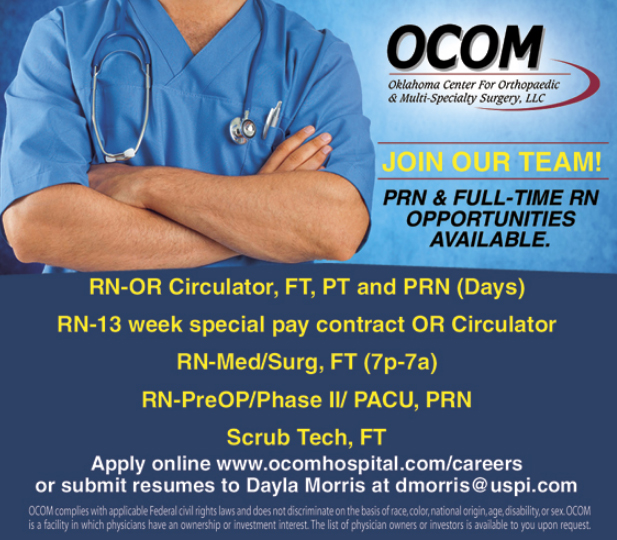 JOIN OUR TEAM!
PRN & FULL-TIME RN OPPORTUNITIES AVAILABLE.
RN-OR Circulator, FT, PT and PRN (Days)
RN-13 week special pay contract OR Circulator
RN-Med/Surg, FT (7p-7a)
RN-PreOP/Phase II/ PACU, PRN
Scrub Tech, FT
Apply online www.ocomhospital.com/careers or submit resumes to Dayla Morris at [email protected]
OCOM complies with applicable Federal civil rights laws and does not discriminate on the basis of race, color, national origin, age, disability, or sex. OCOM is a facility in which physicians have an ownership or investment interest. The list of physician owners or investors is available to you upon request.