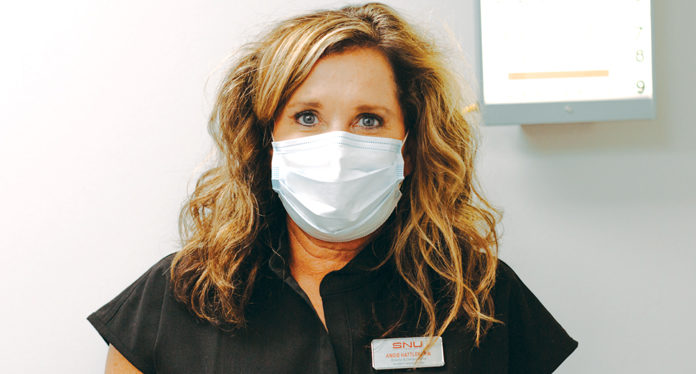 Vickie Jenkins, Staff Writer
In March of 2020, even as the global pandemic brought an unprecedented halt to SNU's on-campus activities and classes, the university's COVID-19 Task Force was hard at work. This team is made up of SNU's professionals, and a number of administrators and department leaders was formed to ensure that the university's response was swift and effective, while also planning ahead for the anticipated return of students for the fall semester. (story continues below)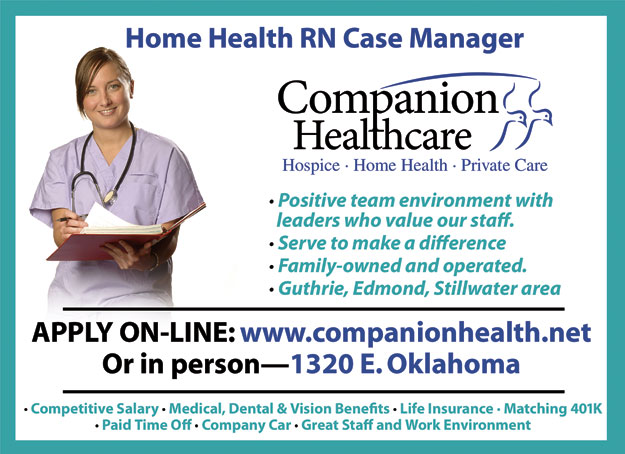 SNU's Student Health Center led by Angie Hattler, RN and facilitated by its consulting physician, Ami-Siems, MD, an integral part of the Task Force's focus on ensuring that each member of the campus family had the best possible environment for maintaining health and wellness. Angie said, "Our emphasis since the return of students has been to educate them on how to prevent the spread of Covid 19 and hopefully avoid exposure. We want them to understand that it's virtually important they let us know when they're experiencing any flu-like symptoms so we can do a rapid result, accurate test and help them get well as quickly a possible."
Not only is Angie Hattler SNU's Health Center Director/Campus Nurse, she also works at OptionOne Pharmacy doing infusions, along with having her own business, OKC Aesthetics LLC doing Botox injections.
Angie has always been a person to serve to those in need. "When my dad was diagnosed with Parkinson's Disease, I knew I wanted to become a nurse so if I ever needed a full time person in be with him, I would give him the best care," she said.
"My SNU job is amazing because I get to work with college age students that want to better themselves and are in the middle of transitioning to adulthood. When I work at my OptionOne job, I am an infusion nurse. I teach home health nurses how to give injections or I teach the families how to give the infusions so the patient does not need to stay in the hospital to get IV medications. My third job is something that I just started at the beginning of 2020 and it has been going great. I started a Botox injection company called OKC Aesthetics. It has been very rewarding to do something to make people feel better about themselves. With this crazy year of Covid, we all need something to help us not look so worried, tired and stressed," Angie said with a smile.
"When I was little, I wanted to be a teacher. I always loved helping and teaching. It is amazing how teaching and nursing are related. A lot of my job is making sure I communicate well, and the patient understands what they need to do to feel better or live a healthy life," Angie commented.
Growing up in Jonesboro, Arkansas, Angie moved to OKC to go to SNU for college and never moved back. She went to her undergrad at SNU and went to Nursing School at Oklahoma City Community College through the BADNAP program.
Asking Angie how the Coronavirus changed her life, she replied, "It has changed my life at home and at work. At home, my clothes and shoes come off at the door. I wash my hands constantly and masks are just a part of my body now. At work, SNU added many more hours to the day we are open, we have a Covid hotline for questions or concerns for after hours. SNU has invested in testing, masks and PPE. We hired a part-time nurse and a full time administrative assistant in the Student Health Center. The student development office has been working with us constantly to do the contact tracing. We have been working since March on protocols, updating policies, changing protocols with the new CDC guidelines and trying to make things work smoothly so we are as safe as possible.
At OptionOne we are all wearing masks, screening every patient before we arrive at the home, being very careful where we go to keep our patients safe. Most of our patients are already immunocompromised.
At OKC Aesthetics, we are wearing masks, having to do much more after hours and weekday appointments due to my responsibilities at the other jobs," Angie added.
Summing up Angie's life, she said, "I am a person with my glass half full and have been most of my life. I am positive, energetic, and love the Lord with everything! I am blessed more than I deserve," she said.