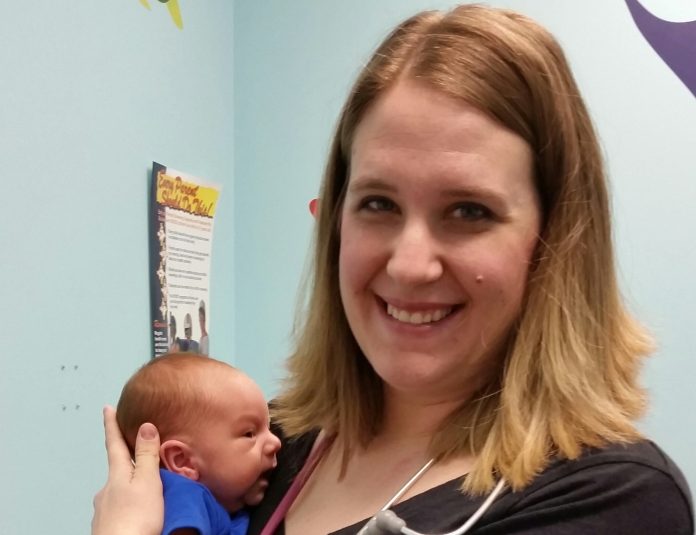 by Bobby Anderson, Staff Writer
There's a battle brewing up at the Oklahoma State Capitol pitting special interests against the state's advanced practice nurses.
Oklahoma nurse practitioners have asked the legislature to amend the Oklahoma Nurse Practice Act to free them from doctor supervision.
HB 2841, which has already received at least 20 co-author commitments, would allow them to practice without being involved in a supervision contract with a physician.
Nurse practitioners say the regulation provides little oversight and forces them to pay sometimes exorbitant fees to doctors who never set foot in their facility.
Patricia Farmer, DNP, APRN-CNP has her own practice in Claremore. She employs another nurse practitioner and also a physician just so she can operate.
"Currently, we are having to limit the number of new patients that we take partially due to the limitation that a supervising physician can only supervise two nurse practitioners," Farmer said. "To hire another NP, I have to find and compensate an additional physician to supervise that NP. Keep in mind, if something happens to a supervising physician (like) a devastating car accident, my entire practice could be shut down for 2-8 weeks on a moment's notice."
Nurse practitioners say the bill is currently being held up in the Appropriations and Budget subcommittee on Health, chaired by Rep. Doug Cox, a physician.
NP's are hopeful but realize there is a high likelihood the bill will never advance out of committee and allow the full legislature to vote on it.
The irony is that Cox's subcommittee on Wednesday advanced a bill that would remove nearly 110,000 people from Oklahoma's Medicaid rolls.
Oklahoma currently ranks in the lowest five percent in healthcare in the nation. Twenty-one states have already allowed full practice authority for NP's.
Leah D. Melton APRN, CNP, BC-ADM owns the Central Oklahoma Diabetes Center in Oklahoma City.
"The supervising physician agreement becomes a paid relationship between the NP and physician," Melton explained. "It can be quite lucrative for the MDs and DOs, translating into up to $30,000 per year per NP he/she is supervising."
That's a huge chunk from NP's who are increasingly becoming the first line of healthcare for tens of thousands of Oklahomans.
Brandi Kammerer, APRN, CNP ran into the hurdle when she tried to move from northwest Oklahoma back to her hometown. She planned on opening a clinic but ran into sticker shock.
"There are multiple small towns with absolutely no physicians. I was hoping to fill this gap," says Kammerer who practices at Southside Family Care in Oklahoma City. "I planned to focus on healthy living, getting kids vaccinated, etc. But I would not find a supervising physician, and I could not afford to pay $1,000 per month to a physician located in the city.
"This is unfortunate for the Oklahomans in this rural area who have to drive at least 30 minutes to the nearest health care clinic."
Current Oklahoma regulations require physicians to have a supervisory function only in regards to prescription writing, not patient care.
Elizabeth Carlton, APRN-CPN practices in Oklahoma City near Moore.
"(The legislature) should have a say as to what happens and it shouldn't be shut down by one person," Carlton said. "There's no reason this bill shouldn't be heard. It doesn't cost the taxpayers anything. It would expand access (to care)."
Nurse practitioners say they need people to contact their local representative as soon as possible to avoid the bill dying during the next two weeks.
The group has also taken to social media urging people to help NP's avoid getting #CoxBlocked at the capitol.