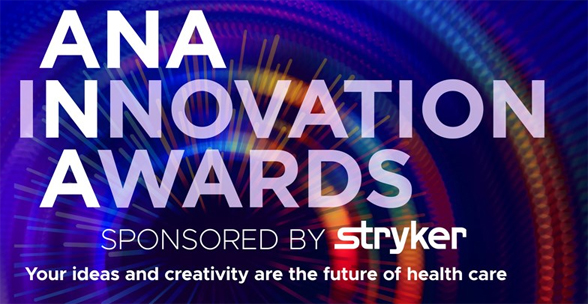 Today, the American Nurses Association (ANA) and the American Nurses Foundation (the Foundation) announced the winners of the 2023 ANA Innovation Awards sponsored by Stryker, a leading global medical technology company. The ANA Innovation Awards highlight, recognize, and celebrate exemplary nurse innovators who improve patient safety and health outcomes.
Winners of the Nurse-led Team Award: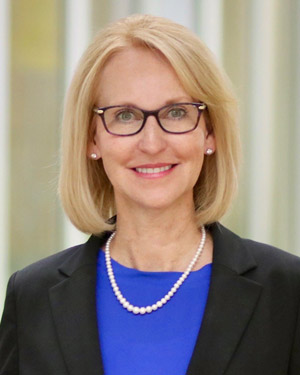 Roxanne McMurray, DNP, APRN, CRNA and the McMurray Team: Steve Fischer, Co-Founder and President, Pete Anderson, Co-Founder and Financial Director, Brian McMurray, Co-Founder and Sales and Marketing Distribution Director, Ryan Artale, Partner and Product Development and Quality, and Jana Stender, Marketing and Communications Consultant
Roxanne McMurray, a nurse anesthetist, leads the team that developed the Distal Pharyngeal Airway (DPA), called the McMurray Enhanced Airway, which is a breathing tool that stents open throat tissue to maintain adequate ventilation for surgery or other medical procedures. McMurray and her team saw a gap in available and effective airway management tools for populations who suffered from breathing complications, which led to the creation of DPA. This tool is the first-of-its-kind and designed to keep patients breathing who are susceptible to upper airway obstruction during sedation or unconsciousness, which is a common occurrence with potentially serious outcomes.
Studies have shown that the average health care patient is more likely to be older, overweight, and more susceptible to sleep apnea. These are all risk factors for breathing complications and given that these groups are more likely to undergo outpatient surgeries that require deep sedation, there was a significant need for a solution. The DPA was created to address this problem in a way that is both comfortable and safe for patients and health care providers.
Winner of the Individual Nurse Award: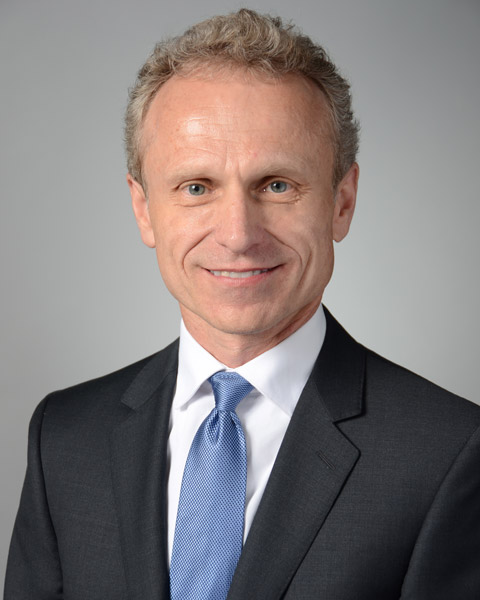 Kevin Lee Smith, DNP, FNP, FAANP
Kevin Lee Smith, a nurse practitioner, is the creative mind behind The Good Clinic, a Minnesota-based, modern primary care model that provides patients age 12 or older with wholistic wellness plans tailored to each individual's health goals and lifestyle while offering convenience, value, and accessibility. This pioneering health care model is strategically led by nurse practitioners who utilize their unique relationship with patients, referred to as "clients", to fully understand their health background and to thoughtfully collaborate on personalized health care recommendations such as wellness programs and family practice services.
The Good Clinic offers same-day, next-day, and virtual care appointments and accepts most insurance. Clients have described The Good Clinic as "spa-like" and "not your typical doctor's office". Every Good Clinic includes a retail component featuring essential oils, nutritional supplements, and books on healthy diet and lifestyle.
"The 2023 ANA Innovation Award winners have built clinical solutions for complex health care challenges. Roxanne and Kevin advanced care and the resources being delivered, while simultaneously improving health quality for their patients and communities," said ANA Vice President of Nursing Innovation, Oriana Beaudet, DNP, RN, PHN. "The winners addressed emerging care needs, through a new nurse-led business model that's improving access to health services, and the second is a medical device being used by emergency medical services and surgical teams. Advancing nurse-led solutions that create sustainable cost-effective solutions across health care is good business, driven by purpose and mission. Nurses advance health through their work as clinicians, scientists, entrepreneurs, researchers, product designers, policy leaders, in advanced practice, as community organizers, and by providing direct care across our country in hospitals, long term care, hospice, ambulatory settings, schools, and numerous public health settings. It's time the innovative work of nurses is recognized."
"Nurse-led innovation is critical to the advancement of health care, and that is why we are proud to partner with ANA and the Foundation as a sponsor of the ANA Innovation Awards," said Stryker's Vice President and General Manager, Jessica Mathieson. "This year's award winners epitomize nursing excellence, and we are excited to see how they continue to positively impact the profession and help improve patient outcomes."
The 2023 individual nurse and nurse-led team award recipients, will receive monetary prizes of $25,000 and $50,000, respectively. These funds support translational research, development, prototyping, production, testing, and the implementation of these innovations. The award winners will have one year to further develop their innovation and will share their outcomes and findings in 2024.
Watch the ANA Innovation Awards ceremony and meet the 2023 winners in the new webinar, "Are You a Nurse Influencer? Utilize Innovation to Drive Your Professional Influence" (Free for ANA Members). You can also learn more about how ANA is supporting nurse-led innovation by visiting the ANA Innovation website, where you will find a list of resources, upcoming events, and nurse-led innovation stories.