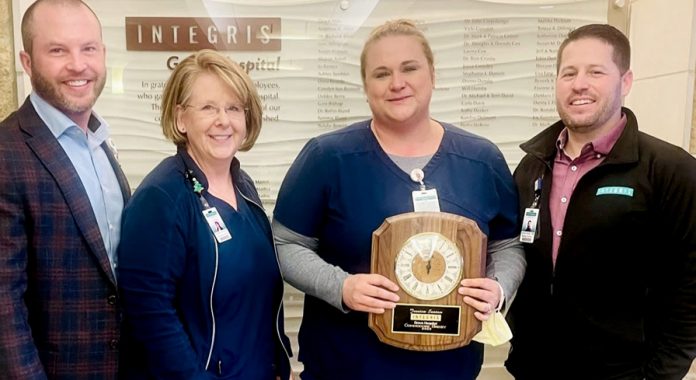 Congratulations to Jessica Seaton, RN, this year's recipient of the coveted Commodore Brixey Award. This award honors a caregiver who performs above and beyond their normal duties and maintains the highest level of professionalism and demonstration of Christian values.
Jessica's nomination read, in part, "She puts her staff and patients before herself by going above and beyond for others. Whether it's with patients, family members or fellow caregivers, she is always kind, caring and selfless."
Thank you, Jessica, for always going the extra mile!