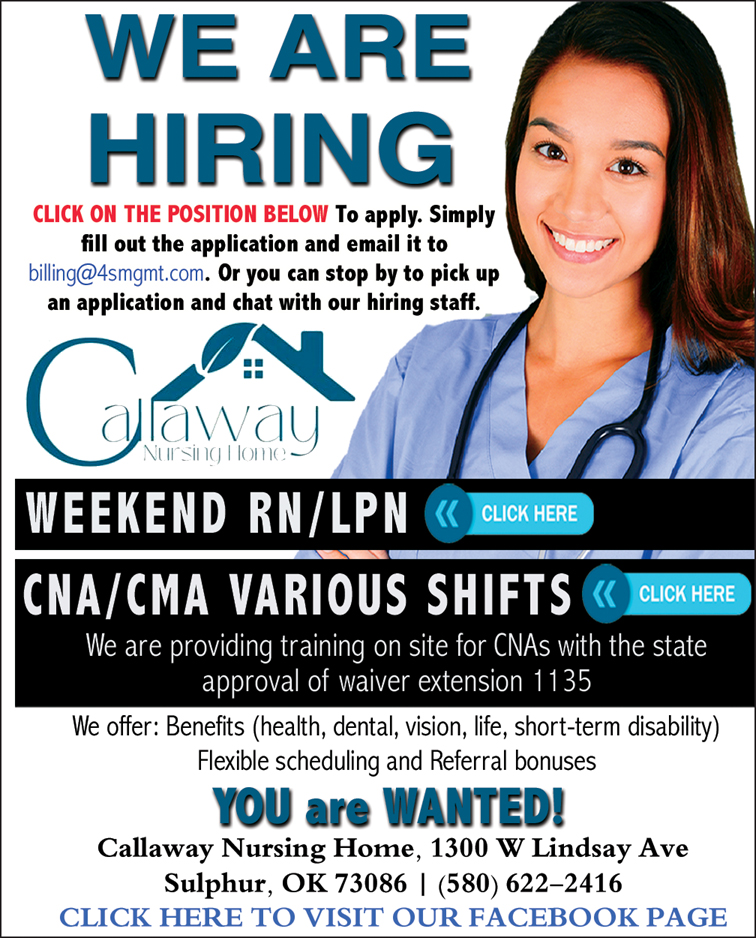 WE ARE HIRING
CLICK ON THE POSITION BELOW To apply. Simply fill out the application and email it to
[email protected]. Or you can stop by to pick up an application and chat with our hiring staff.
We are providing training on site for CNAs with the state approval of waiver extension 1135
We offer: Benefits (health, dental, vision, life, short-term disability) Flexible scheduling and Referral bonuses.
YOU are WANTED!
Callaway Nursing Home, 1300 W Lindsay Ave
Sulphur, OK 73086 | (580) 622-2416
CLICK HERE TO VISIT OUR FACEBOOK PAGE
https://www.facebook.com/profile.php?id=100063754495065