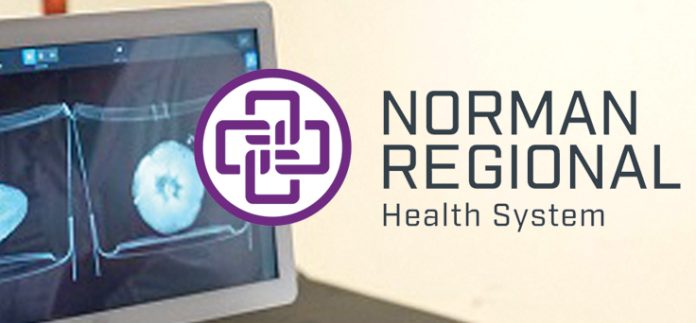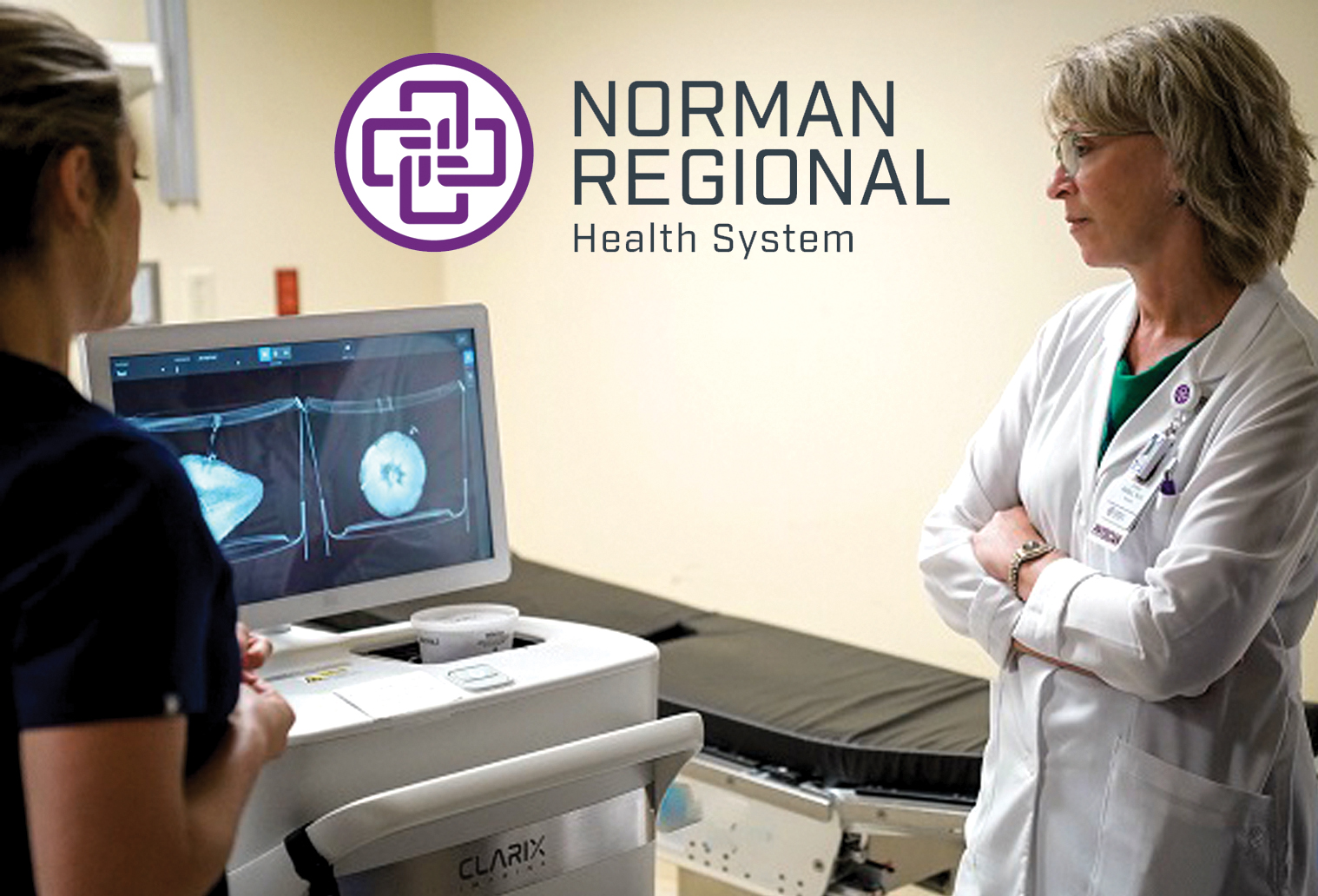 Norman Regional's newly established comprehensive breast care clinic known as The Oklahoma Breast Center has now opened its doors. The Oklahoma Breast Center is led by surgical oncologist, Denise Rable, MD, FACS, who also serves as the director of breast services.
The Oklahoma Breast Center has surgery clinics in both Norman and Oklahoma City, with the Norman site also providing FDA-approved state-of-the-art imaging services accredited by the American College of Radiology. Dr. Rable states that this team is committed to providing top-quality breast services to all of central Oklahoma, bridging treatment gaps for patients statewide. (story continues below)
Hailing from Tulsa, Dr. Rable's time in Norman started with undergraduate studies at the University of Oklahoma. She then proceeded to the University of Oklahoma Health Sciences Center in Oklahoma where she completed her general surgery residency and a fellowship in breast surgical oncology. Having spent a significant portion of her life in Norman, including her educational pursuits at OU and then the first decade of her surgical career, Rable's connection to the area is both personal and professional.
Dr. Rable's decision to partner with Norman Regional was cemented by their commitment to support a shared vision of a comprehensive breast program for all Oklahomans. "Norman Regional already has a beautiful facility on the HeathPlex campus and there is more construction underway which will include state-of-the-art operating rooms. This additional space will allow us to continue to expand our breast care program," said Dr. Rable.
In addition, to support from Norman Regional leadership, the Norman Regional Health Foundation has also played a significant role in contributing to The Oklahoma Breast Center. Through the "Equipped for Tomorrow" campaign, the center will feature the cutting-edge Clarix imaging system. This system is a game-changer, offering surgeons a 3D, real-time view of surgical margins, essential for reducing re-excision and recurrence rates.
Dr. Rable emphasizes a patient-centric approach, ensuring that individuals have access to the latest treatments, including breast reconstruction. "Our primary role is to be advocates," she stated. "In the difficult journey of a cancer diagnosis, we're here to guide, support and empower our patients."
The Oklahoma Breast Center prioritizes quality treatment but also recognizes the importance of accessibility and personalized care. From virtual consultations and genetic counseling to breast reconstructions, the center is equipped to offer comprehensive services and support. Nurse practitioner Jeneice Miller, APRN-CNP, AGN-BC, an expert in genetic testing, is another pillar of this center, also assisting in follow-up care and guiding patients through survivorship.