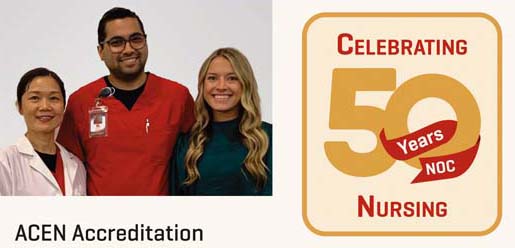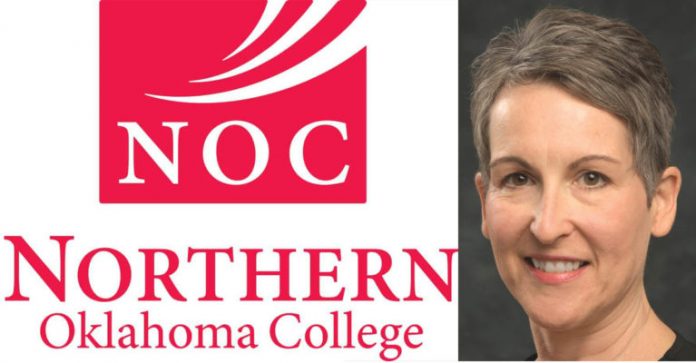 Northern Oklahoma College nursing turns half a century this year and the success keeps coming.
Northern Oklahoma College, the State's first public community college is a multi-campus, land-grant institution that provides high quality, accessible, and affordable educational opportunities and services which create life-changing experiences and develop students as effective learners and leaders within their communities in a connected, ever-changing world.
Northern offers a two-year Associate of Applied Science Degree for the RN. A two-year RN's focus is providing care at the bedside regardless of whether the bedside is located in the hospital, clinic, doctor's office, hospice, nursing home or community.
The program also focuses on how to manage care for groups of patients.
To celebrate the 50-year milestone, a two-day event at NOC Tonkawa's Renfro Center was held where faculty, staff, and nursing alums gathered to share their experiences.
The event included time with NOC President Dr. Clark Harris, attendance at a campus jazz concert, and campus tours culminating in a dinner for the attendees.
NOC is also participating in The Daisy Award, an award that recognizes extraordinary faculty. Students, faculty, staff, and alums may nominate anyone deemed worthy of the prestigious award.
NOC instructor Kim Brewer earned the award in 2022, the first year for the program at NOC.
Fifty years of success include more than a few accolades including:
Top 10 Nursing Program in the state, according to Nursing Hub
RN Associate Degree Program (Traditional Pathway or LPN to RN Pathway)
Partnerships with RN-BSN Programs
Academic Practice Partnerships with Paid Clinical Internships in Final Semester
High NCLEX Pass Rates
High Employment Rates and Employer Satisfaction
The associate degree nursing program at Northern Oklahoma College is accredited by the Accreditation Commission for Education in Nursing (ACEN).
NOC offers programs at the Tonkawa, Enid, and Stillwater campuses.
Under the direction of Dr. Nikole Hicks, NOC Nursing Division Chair, the program is rigorous and innovative.
Academic Practice Partnership opportunities are available for select students in Tonkawa, Enid, Stillwater, and Tulsa with paid clinical internships in the final semester of the nursing program.
Graduates of NOC's nursing program earn an Associate degree in Applied Science and are eligible to apply for licensure as a registered nurse. There is an entry pathway for current LPNs to enter the program with advanced standing.
NOC partners with several RN-BSN programs to provide graduates with opportunities for advanced education. Additional majors include the Associate in Science Pre-Baccalaureate/Pre-Professional Program.
Nursing students are also a part of the Student Nurses Association and Alpha Delta Nu National Associate Degree Nursing Honor Society.
NOC also received grant funding that will improve technology in the nursing practice and simulation labs to provide state-of-the-art equipment to prepare practice-ready graduates.
For more information, please contact the nursing program at [email protected] or 580.628.6679 or at NOC's web site at: https://www.noc.edu.