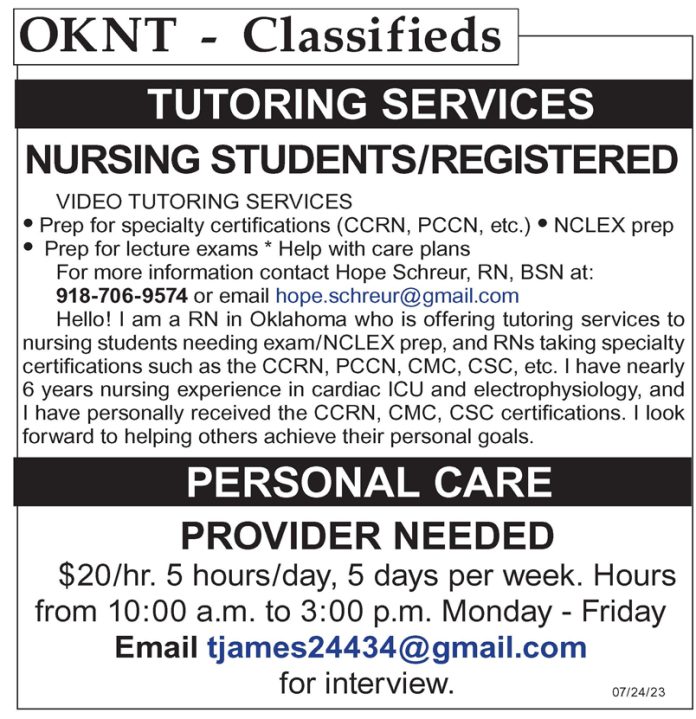 TUTORING SERVICES
NURSING STUDENTS/REGISTERED
VIDEO TUTORING SERVICES
* Prep for specialty certifications (CCRN, PCCN, etc.) * NCLEX prep
* Prep for lecture exams * Help with care plans
For more information contact Hope Schreur, RN, BSN at:
918-706-9574 or email [email protected]
Hello! I am a RN in Oklahoma who is offering tutoring services to nursing students needing exam/NCLEX prep, and RNs taking specialty certifications such as the CCRN, PCCN, CMC, CSC, etc. I have nearly 6 years nursing experience in cardiac ICU and electrophysiology, and I have personally received the CCRN, CMC, CSC certifications. I look forward to helping others achieve their personal goals.
PERSONAL CARE
PROVIDER NEEDED
$20/hr. 5 hours/day, 5 days per week. Hours from 10:00 a.m. to 3:00 p.m. Monday – Friday Email [email protected]
for interview.