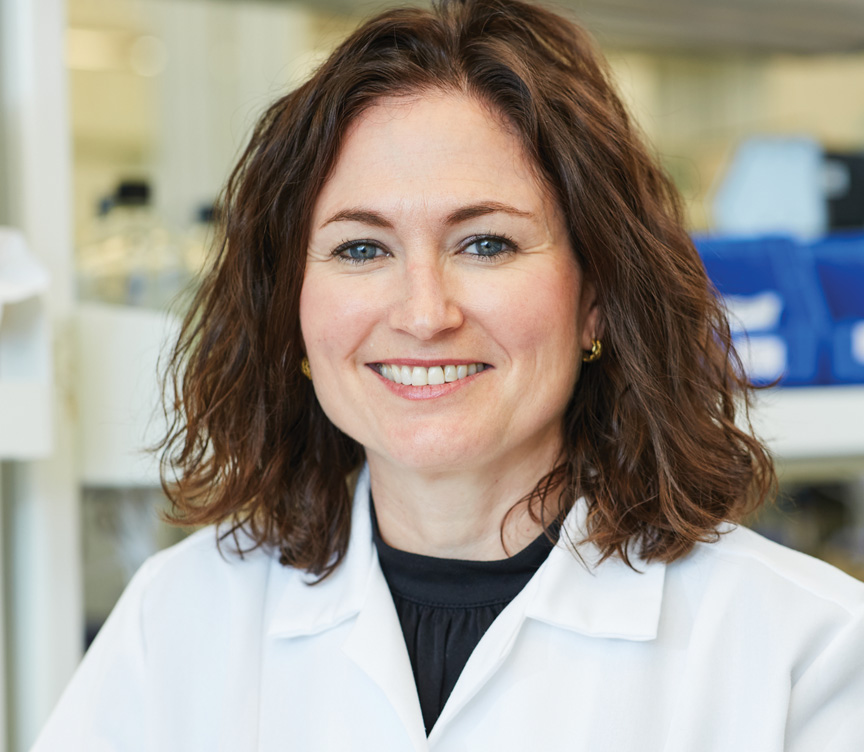 Each of the millions of data points gathered by scientists at the Oklahoma Medical Research Foundation annually is more meaningful to discoveries than ever before, thanks in part to the pioneering work of one mother nearly 60 years ago.
In 1965, chemist and mother of two Margaret Dayhoff, Ph.D., published a book containing all 65 then-known protein sequences in human biology. Proteins are the product of DNA molecules combining in a series of amino acids that keep the body running smoothly. The order – or sequence – of those amino acids determines a protein's function.
Dayhoff applied innovative computer technologies to assemble the book and set in motion the birth of bioinformatics, which uses computer technology to collect, store, analyze and share biological data. The work earned Dayhoff the moniker the "Mother of Bioinformatics." Current databases evolved from her concepts hold hundreds of thousands of protein sequences.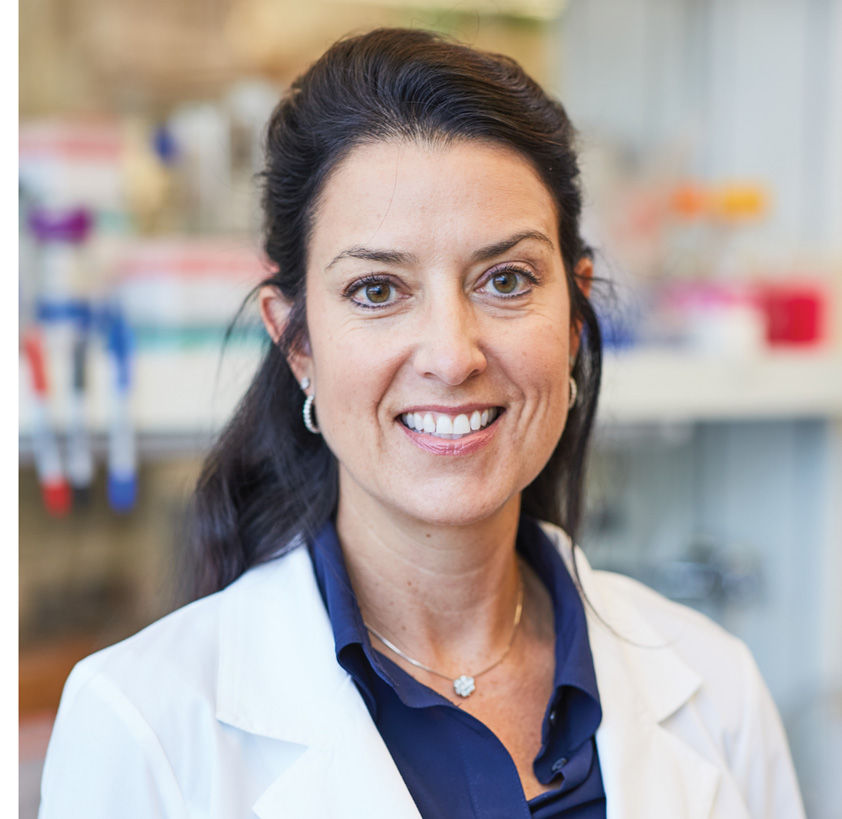 "It's like the Google of science," said OMRF genetics researcher Courtney Montgomery, Ph.D. "We collect data, then we make connections and share it with the scientific community so others can find more." (story continues below)
In April, Montgomery was named founding director of OMRF's Center for Biomedical Data Sciences. Her experience with bioinformatics dates to the '90s, and today, she applies that data science to the study of sarcoidosis, an inflammatory disease in which the immune system overreacts, causing clusters of inflamed tissue to form in different organs.
As a pioneering woman in her field, Montgomery said she felt an "automatic kindred connection" with Dayhoff.
Dayhoff began computing small data sets on punch-card machines before digital computers were commonly available.
"We've had to broaden the scope since those days, but the fundamental mathematical concepts are the same," said Montgomery.
Where data was once isolated to a single lab, Dayhoff's innovations with early computer algorithms made it possible to create a "data ecosystem" with a goal of understanding how each finding fits into the larger world, said Montgomery.
"Recognizing 'mothers' of scientific fields provides honesty to the history of science," said Courtney Griffin, Ph.D., OMRF's vice president of research. "It also serves as an important source of inspiration for aspiring female scientists, who need to know that the path before them is not impossible or untrodden."
Montgomery and Griffin have something in common with Dayhoff beyond science – both are mothers outside the lab.
"We juggle many projects at a time in data sciences," Montgomery said, "but mothers are used to managing personalities, relationships, practices, activities and more, so we have the skillset already."
Griffin's experience of motherhood has also provided training for her scientific career, she said. "It's taught me to be organized, efficient, and resilient in my own efforts and to be a cheerleader for others throughout the ups and downs of research."