After a nationwide search, the Oklahoma Hospital Association (OHA) board of directors has selected Rich Rasmussen as its new president, effective June 1. Rasmussen replaces Patti Davis, who will retire as the organization's leader in June after four decades in the hospital industry. Rasmussen is only the fifth executive to lead the organization in its 104-year history.
Rasmussen has served in executive leadership roles in the health care industry for more than 30 years. Most recently, he was president and CEO of the Montana Hospital Association. There he successfully led the association's efforts to reauthorize Medicaid expansion, double the size of the state's Medicaid supplemental payment program, and modify the state's medical liability and telehealth laws. (story continues below)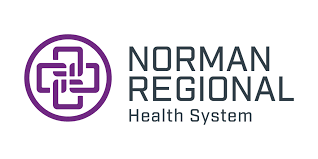 VIEW HERE:https://oknursingtimes.com/jobs/job/become-a-healer-we-are-hiring-registered-nurse-rn-4n-medsurg-tele-registered-nurse-rn-critical-short-term-staff-assignment-registered-nurse-rn-i-night-shift/ 
"The board is confident that Rich is a tremendous choice to lead the organization. He brings an extensive record of accomplishment in Montana and Florida, and a vision and deep understanding of health policy. His leadership experience will bring new skills and approaches to the association's mission of meeting the health care needs of Oklahomans," said Tammy Powell, OHA board chair and president, SSM Health St. Anthony Hospital – Oklahoma City. "We want to build on the success of Patti's exceptional and invaluable leadership over the past five years."
Rasmussen served in leadership roles at the Florida Hospital Association including vice president for member relations, vice president for legislative affairs, and vice president of strategic communications. In his membership relations role, he also served as chief administrative officer for the FHA Research and Education Foundation and chief strategy officer for FHA Services Corporation.
Early in his career, Rasmussen was a press assistant with the U.S. Senate Budget Committee and later, director of government relations at Orlando Health. He holds a bachelor's degree in communications from Florida Southern College.
"I'm honored to be selected to continue OHA's strong legacy of improving the health and health care of all Oklahomans," said Rasmussen. "The OHA membership is deeply committed to strengthening its support for their patients, caregivers and the communities they serve and I look forward to leading the organization and building on our collective commitment to preserve access to high quality and affordable health care in Oklahoma."
"It has been the honor of my lifetime to serve the members of the Oklahoma Hospital Association over the past five years. Together, we accomplished amazing things. Rich is well respected among state hospital association executives and his wide variety of experience in association management and health care policy will serve the mission of the OHA well," said Davis.
Rasmussen and his wife, Judy, have five adult children.