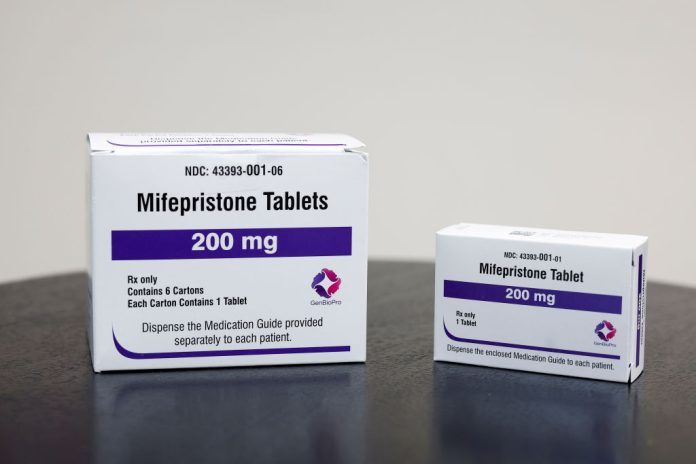 The American Nurses Association (ANA) is appalled by a recent ruling out of Texas that would invalidate the U.S. Food and Drug Administration's (FDA) approval of the abortion drug mifepristone. On April 7, 2023, a federal judge in Texas issued a ruling in the Alliance for Hippocratic Medicine v. U.S. Food and Drug Administration, that could result in further restrictions on patients' ability to access abortions, even in states where it is legal. This recent ruling is yet another threat to individuals' basic reproductive health and human rights in the courtroom. ANA is concerned that this precedent could put other lifesaving or established drugs at risk for review by the court system. ANA holds that FDA decisions should supersede state-level decisions. (story continues below)
Become A Healer – We Are Hiring: NORMAN REGIONAL HEALTH SYSTEM
"ANA opposes any action that threatens a patient's basic right to make their own decisions about their reproductive health care," said ANA President Jennifer Mensik Kennedy, PhD, MBA, RN, NEA-BC, FAAN. "There are so many concerning downstream effects that we cannot afford to ignore. From eroding patients' personal choices, setting dangerous legal precedents, undermining evidence-based decisions, and impeding access to lifesaving treatments and medications. This is all at stake if the Texas ruling stands."
The FDA approved mifepristone over 23 years ago. The ruling in Texas, if it stands, will set an unprecedented situation where the judiciary is able to overturn FDA decisions that are made using an established process based on scientific fact. These evidence-based decisions by the FDA are made with patient safety and efficacy in mind. The Texas ruling also follows the 6-3 decision of the U.S. Supreme Court in Dobbs v. Jackson Women's Health from June of 2022. ANA continues to oppose this decision, which overturned the longstanding and significant precedent of Roe v. Wade and potentially paves the way for laws that will come between patients and health care professionals. This includes nurses who are guided by ethical obligations to safeguard the right to privacy for individuals, families, and communities, allowing for decision-making that is based on full information without coercion.
"As the largest group of health care professionals in the U.S.," said Mensik-Kennedy, "nurses are instrumental in assisting their patients with weighing the benefits, burdens, and available options, including the choice of no treatment, when discussing sexual health issues and pregnancy. No nurse should ever be subject to any punitive or judicial processes for upholding their ethical obligations to their patients and profession."
In March 2022, ANA affirmed that abortion is a reproductive health alternative that nurses can discuss when counseling patients. ANA will continue its decades-long advocacy work for reproductive justice and sexual health that supports a patient's decision and rights in a just society.
The American Nurses Association (ANA) is the premier organization representing the interests of the nation's more than 4 million registered nurses. ANA advances the profession by fostering high standards of nursing practice, promoting a safe and ethical work environment, bolstering the health and wellness of nurses, and advocating on health care issues that affect nurses and the public. ANA is at the forefront of improving the quality of health care for all.