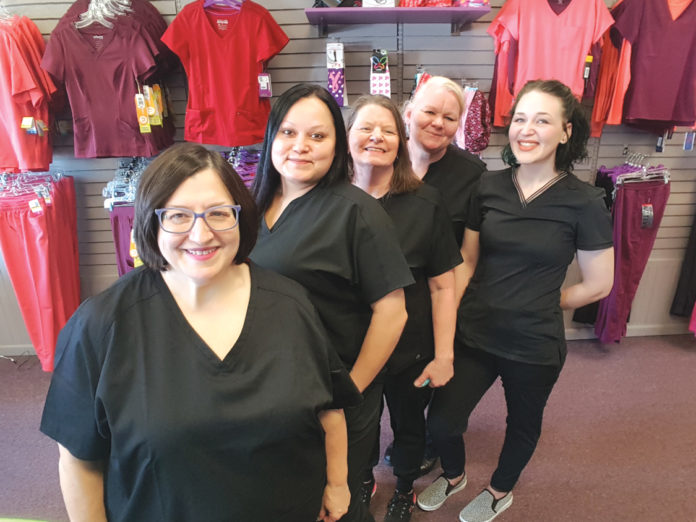 (AS PUBLISHED IN THE 2021 EDUCATION GUIDE TO NURSING)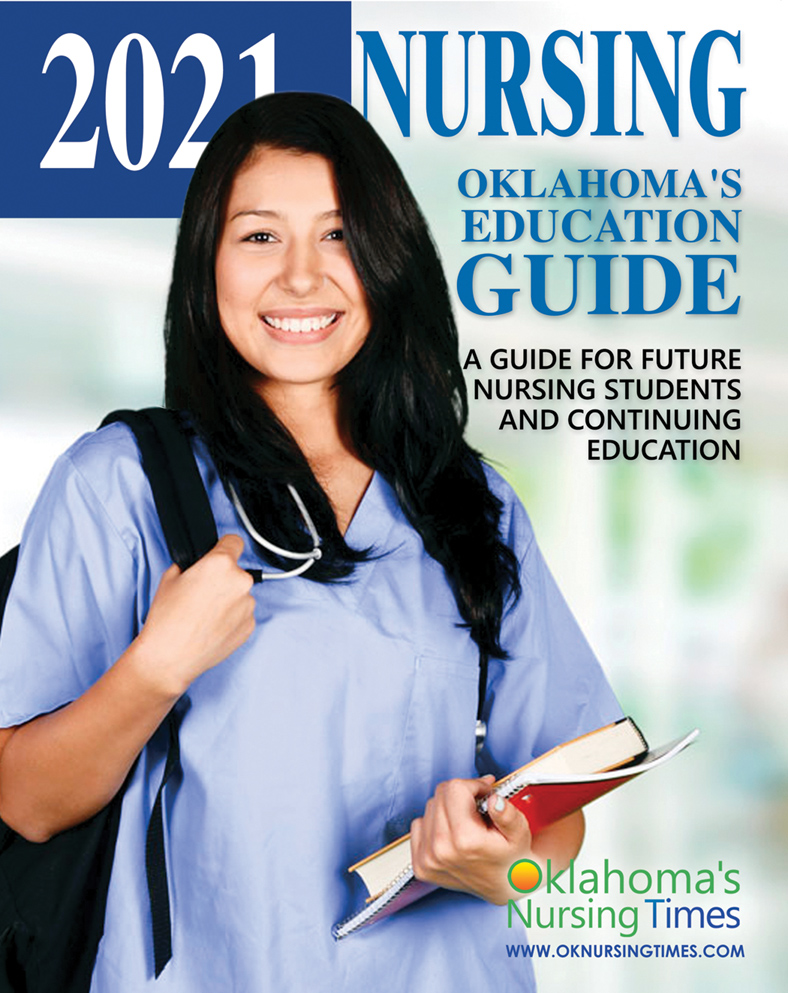 by James Coburn, Staff Writer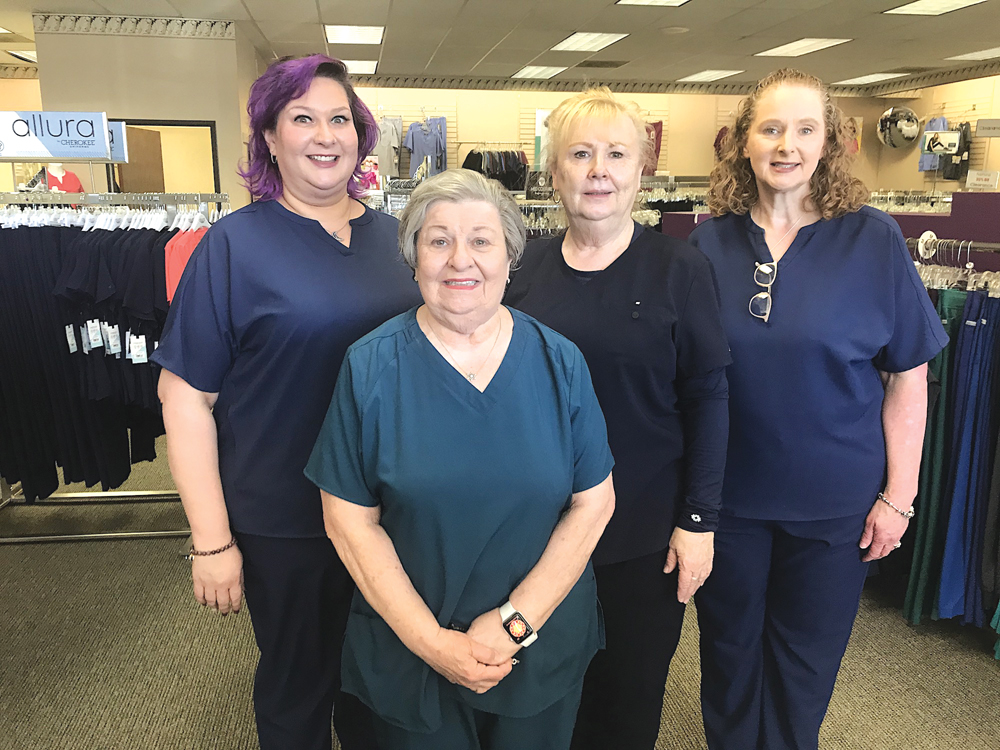 A fashion haven of comfort and style continues to flourish at the Uniform Shoppe in Oklahoma City and Tulsa, said Sherri Stallings, manager of the Uniform Shopp in Oklahoma City.
The Uniform Shoppe is located in the Park Plaza Shopping Center at 6044 S. Sheridan Road, just west of Sheridan in Tulsa; and in Oklahoma City at 10503 North May Avenue, between Hefner Road and Britton Road.
Customer service at the Uniform Shoppe has been an enduring presence for the nursing industry ever since Elaine Weise and her late husband, Albert, purchased the Uniform Shoppe in 1965. By doing so, they established a new location in Oklahoma City. Her sister and brother-in-law started the business in 1962 in Tulsa. This was when the color white was standard for nurses to wear at the time.
One thing is certain. The Uniform Shoppe has always provided its customers what they want.
"Our customers mean a lot to us and we take care of them," Elaine Weise said. "We sell fine merchandise at competitive prices."
She and her staff have made several friends through the years. The original store was located at 10th Street and Walker. Weise said she has enjoyed interacting with new and loyal customers through the years. It's part of her life and she can't think of doing anything else.
Weise has noticed a contrast in fashion has developed between what customers purchase in Oklahoma City and Tulsa. The differing tastes has been developing for a few years.
A jogger pant is more in demand at the Oklahoma City store, Stallings said. It's all about how durable and soft the fabric is, she said of the streamlined product.
"Mostly all of your uniforms are going to be the new fabrics. And also, it's all about the color. Our top color here in Oklahoma City is black, navy, and grey," she said.
Jody Weise, co-owner of the Uniform Shoppe in Tulsa said it's unusual that what is popular in one city doesn't sell in the other city when they are 100 miles apart.
"I don't think it is a brand thing. I think it is a style thing," Jodi said. "I think it may really come down to the enthusiasm of our salespeople," Jody said.
"When they really love something and they really believe in it, I think that's what makes it go," Jody explained. "But part of it is, we will bring in beautiful groupings in both cities. And sometimes, it will just sit in one city and we'll sale a few pieces. But the other city wipes it out."
The demographic doesn't seem to be different in the two cities. And Jody can't say that one city sells more expensive items than the other.
The staff is equally excited about fashion options.
Both cities sell similar colors. A lot of hospitals chose certain colors of garments for their nurses, she said.
"Sometimes it doesn't matter what it looks like. If it's the right color, it's going to sell," Jody said.
Jody said both cities seem to cater to a jogger pant or a straight leg pant with flex panels on the sides. It's easy to move around with extra pockets.
Another brand, Landau, has a popular grouping in Oklahoma City. In Tulsa, the product was moved around in display, but it didn't sell well, she said.
"Landau came out with another new grouping. It looked different. It had a lot of the same properties. It would stretch and easy-care fabric and colors, and both cities just blow it out the door," Jody said.
But in the groupings, certain styles sell better in Oklahoma City, but Jody said they stay in the store in Tulsa.
"It's the weirdest thing," she said.
Groupings that cannot be found online are doing well in the stores.
"People are finding something that is uniquely styled, priced right and durable," Jody said. Shop the categories online at https://theuniformshoppe.com or visit us at us in OKC at 10503 N May Ave. Mon – Sat 9:30am – 6pm or Tulsa at 6044 S Sheridan Rd. Mon – Fri 10am – 6pm and Saturday 10am – 4pm.