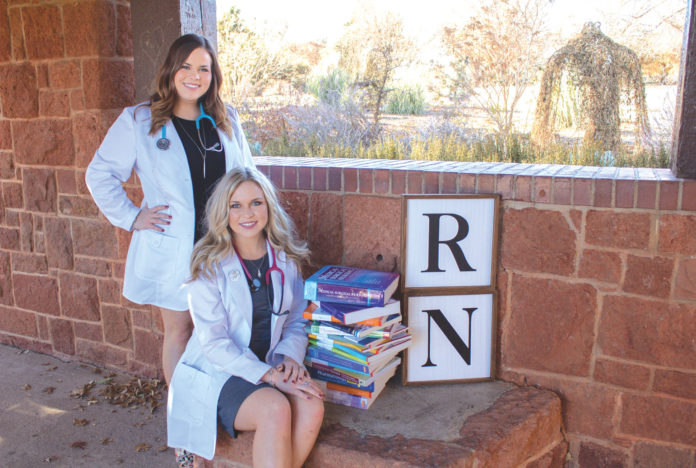 by Vickie Jenkins, Staff Writer
If you grew up in Oklahoma City, OK, you are probably aware that on the south side of town you will find, INTEGRIS Southwest Medical Center. It has changed a lot over the last fifty years, yet, never losing sight of their mission: to serve South Oklahoma City for the good of the community.-Integris Southwest Medical Center-
Healthcare professionals continue to put their lives on the line every day in the COVID-19 pandemic. Here at Integris Southwest, working in ICU, you will find two very special nurses; Lauren and Lacie Brown. At first, you might think you are seeing double until you take another look and realize they are twins.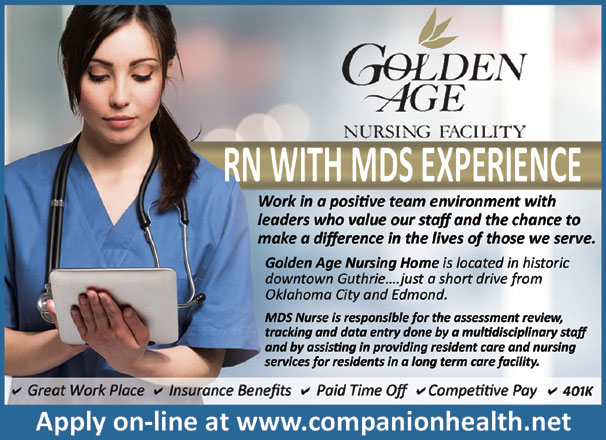 Lauren and Lacie have had a close friendship their entire life. "From the time we were little, we have done everything together. Same likes, dislikes, sports, and we even had the same friends growing up and we still do. We do everything together and we enjoy being twins," Lauren said with a smile.
Growing up in Oklahoma, they graduated from Westmoore High School in 2017 with college credits. Now, at twenty-one years old, they are still sticking close to each other. "We continued college at Oklahoma City Community College, where we got our associates in nursing. We're now working towards getting our BSN," Lauren commented. "We graduated nursing school in December 2019 and started working here."
Lauren and Lacie grew up with family members in the medical field. "Our mom is a home health nurse, along with our older brother. When we were little, we both knew we wanted to be nurses because we had a great mom to look up to. Lacie and I were encouraged by our mom and our brother while we were going to nursing school. They kept us going."
"Nursing is a job that requires a lot of compassion, patience and hard work. Working in the ICU has shown us how important the work is and how important it is to never let our guard down when caring for another person's life. I think we can both agree that the biggest reward that we receive is when a patient gets well enough to leave the unit and eventually go home. There are some tough times too though," said Lauren. That is when the patient can't fight anymore and the family has to say their goodbyes. That is pretty hard to handle."
When asked what advice Lauren and Lacie would give to someone going into the medical field, Lacie said, "Being a nurse can be such a fearful thought in knowing that we are responsible for a person's health. Many of the nurses that we work with have given us the advice that a healthy amount of fear is good to have when caring for patients. I think it makes us more aware of what we are doing each time we take care of patients."
"It was very helpful for Lacie and me to have family members in the medical field. We could relate to what each of us were going through; encouraging each other along the way and staying strong for each other."
"When we graduated, it was actually before COVID-19 started. We were just starting our nursing career and it has changed in so many ways. Right after graduating, we went into quarantine and then, straight into the national pandemic. It added extra obstacles for us to overcome in being prepared to be a nurse," Lauren said. "Like everyone else, the pandemic took us by surprise. Neither one of us knew what to expect. We were blessed with an amazing director who guides us and makes sure we have the correct PPE to wear when taking care of the patients. We work with wonderful nurses and that is very encouraging to both of us," Lacie added.
"At the very beginning of the pandemic, the family members were not allowed to see their loved ones, so we made arrangements for them to Facetime. Tears would run down the patient's cheeks when their family member would speak, and the patient's hand would grip mine a little harder, hanging on to their every word. They were allowing family members to visit the end-of-life patients, but that was limited. This pandemic has been rough on everyone," Lacie said.
Lauren and Lacie Brown were recently featured on KFOR, as two of the frontline workers.
They are indeed a double blessing as they continue to work in the ICU at Integris Southwest Medical Center.