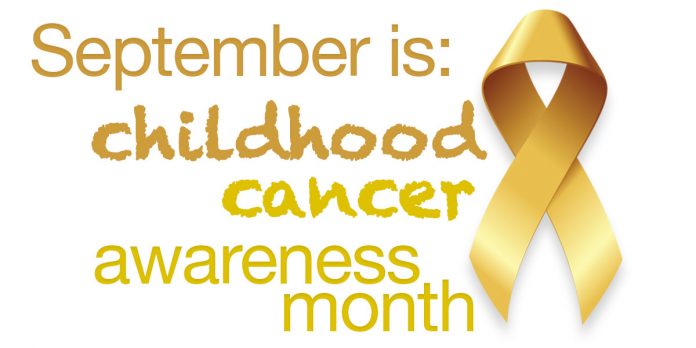 By Jose M Olivero
Social Security Public Affairs Specialist in Oklahoma City
Cancer can affect any one of us, at any time. Sadly, thousands of people under the age of 20 are diagnosed with cancer every year, and it remains the leading cause of disease-related death for children. In September, we honor the strength and courage of children who are battling the many forms of cancer, as well as the young Americans who have lost their lives to these terrible diseases.
Social Security provides benefits for children who suffer from many disabling diseases, including some forms of cancer. These benefits could help with the additional costs of caring for an ill child. The Supplemental Security Income (SSI) program pays benefits to disabled children who have limited income and resources.
If you wish to apply for benefits for your child, you'll need to complete both an application for SSI and a Child Disability Report. The report collects information about your child's disabling condition, and about how it affects his or her ability to function.
Here are the steps to apply.
• Review the Child Disability Starter Kit. This kit answers common questions about applying for SSI benefits for children, and includes a worksheet that will help you gather the information you need. You can view the starter kit at www.ssa.gov/disability/disability_starter_kits_child_eng.htm.
• The SSI program is a "needs-based" program for people who have low family income and resources. SSI has strict limits on the amount of income and assets you can have and still be eligible for SSI. Contact Social Security right away to find out if the income and resources of the parents and the child are within the allowed limits, and to start the SSI application process.
• Fill out the online Child Disability Report. At the end of the report, we'll ask you to sign a form that gives the child's doctor(s) permission to give us information about his or her disability. We need this information to make a decision on your child's claim. You can access the Child Disability Report at secure.ssa.gov/apps6z/i3820/main.html.
Social Security also has an obligation to provide benefits quickly to applicants whose medical conditions are so serious that they obviously meet our strict disability standards.
Social Security's Compassionate Allowances program enables us to identify diseases and other medical conditions quickly that invariably qualify under the Listing of Impairments based on minimal objective medical information. The Compassionate Allowances list allows Social Security to identify the most seriously disabled people for allowances based on objective medical information that we can obtain quickly. Compassionate Allowances is not a separate program from the Supplemental Security Income program. You can learn more about Compassionate Allowances at www.socialsecurity.gov/compassionateallowances.
No matter what month it is, Social Security is here to provide benefits to those with severe disabilities. If you or anyone in your family needs assistance, visit http://www.socialsecurity.gov/disability.