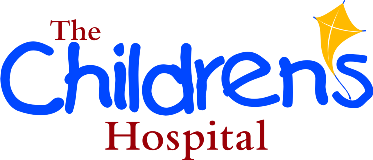 The Children's Hospital at OU Medicine has announced the acquisition of Kids 1st, a pediatric-focused after-hours clinic with two locations in the Oklahoma City metro area. OU Children's Physicians will oversee the day-to-day operations of the clinics.
Kids 1st will continue to offer services in north Oklahoma City at 12516 N. May Ave., and in Edmond at 2820 N. Kelly Ave., Suite 100. Clinic hours are 5 to 10 p.m., Monday through Friday and 10 a.m. to 6 p.m., Saturday and Sunday.
"We are excited to be able to expand our services for the children of the Oklahoma City and Edmond metro areas," said Morris Gessouroun, MD, chair of pediatrics at The Children's Hospital. "For children needing timely medical care the Kids 1st Urgent Care locations allow convenient access to high quality children's healthcare during weekends and evening hours. Parents will have that added level of assurance knowing the full resources of the pediatric specialists, staff and facilities of The Children's Hospital and OU Children's Physicians are available to back up that care whenever a child needs additional services."
Services provided by Kids 1st, include:
· On-site lab: complete blood count, chemistries, rapid strep, urinalysis, rapid influenza test, rapid RSV test, monospot test
· Routine X-ray services (chest and extremities)
· Treatment of minor wounds and burns
· Evaluation for broken bones – splinting and stabilization only
· Asthma therapy
· Treatment of common childhood illnesses – colds, flu, strep, etc.
· Sports injury initial evaluation and treatment
"Kids 1st clinics are designed as a convenient supplement to a child's pediatrician when a families' schedule or the urgency of a child's illness necessitates care after regular business hours," explained Jon Hayes, president of The Children's Hospital. "The after-hours clinics are staffed by pediatricians committed to providing the highest quality of care during non-traditional office hours."
Families who are used to utilizing Kids 1st clinics will continue to be able to contact them at (405) 751-KIDS. Most major insurance plans are accepted. For more information, go to: www.kidsfirstok.com.
At The Children's Hospital, pediatric staff blends years of training with education, research and technology to improve the lives of children throughout the region. The obstetric emergency room at The Children's Hospital is a regional referral center for the state, and the neonatal intensive care unit provides the highest level of newborn care in Oklahoma. Children's is also home to the only 24/7 pediatric emergency room in Oklahoma City. With a family-centered approach to healing, Children's offers resources from pet therapy to child life specialists who help families cope with hospitalization and illness. From advanced surgical services to general pediatrics, oncology care and more, The Children's Hospital provides cutting-edge research and treatments through hospital-based and outpatient services. To learn more, visit oumedicine.com/childrens.