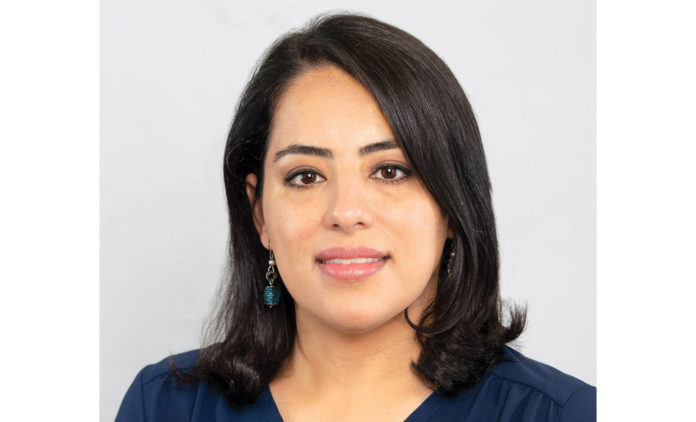 In rural areas of America, older Black adults face an increasingly higher death rate and more health problems than older white adults, while that gap is narrowing in urban areas, according to a new study published by a researcher in the University of Oklahoma Hudson College of Public Health. (story continues below)

Nasim B. Ferdows, Ph.D., an assistant professor in the Department of Health Administration and Policy, analyzed nearly 50 years of health outcomes data across the United States. Her findings underscore worsening health disparities among a rural minority population that often has fewer resources to create good health. The study was especially insightful for understanding the well-being of older Black men who live in rural America – today, their rate of death is like that of white men in the 1980s.
"The racial gap is widening in rural America," Ferdows said. "This type of study, which shows historical trends of different groups based on geography, is important because it tells us where we need to guide our resources."
The study specifically looked at white and Black adults over age 65. The increase in death rates for Black adults was especially notable beginning in the 1980s. Approximately 70% of the rural-urban gap in death rates is associated with unintentional injuries, cardiovascular disease, chronic obstructive pulmonary disease, and lung cancer. People who live in rural areas have higher rates of smoking, high blood pressure and obesity, as well as less physical activity, which contribute to the gap in health disparities.
However, rural residents also have less access to healthcare services because of a shortage of physicians and the closure of numerous hospitals. In states like Oklahoma, which is largely rural, the lack of access is especially problematic.
"People in rural areas do not have access to the care they need," Ferdows said. "We have a shortage of primary care physicians in rural areas, so Black adults, who already face a higher risk of conditions like heart disease, are not receiving regular care."
Trends in death rates and health disparities are important to understand according to race, sex and geographic area, Ferdows said. Minorities in rural areas have especially been understudied, she said. In her next study, she plans to analyze health data for Native Americans living in rural areas. "Studies like this help us to understand that more of our policies and resources need to be focused on minorities living in rural areas," she said. "We don't only need to focus on older adults, but on health throughout the lifespan because we start aging from the moment we are born."
Ferdows is a health economist and gerontologist who arrived at the OU College of Public Health this summer. She began this study while at the University of Southern California, Los Angeles, and worked with co-authors at Northern Arizona University, Brown University in Rhode Island, and Istanbul Technical University in Turkey. The study was published in JAMA Network Open, an international general medical journal.