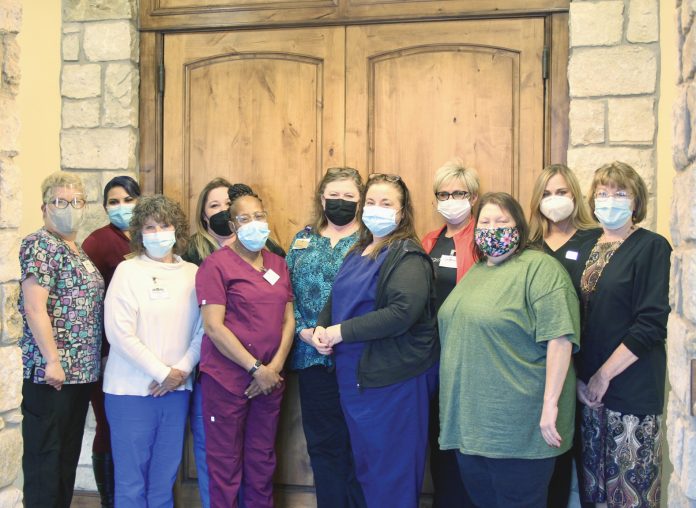 The Covid-19 pandemic has changed the long-term care community forever. Tamara Meadows, RN, the Divisional Director of Clinical Operations for Oklahoma with Stonegate Senior Living, stated that it brought infection control in long-term care to the 21st century.
"It highlighted the importance of our infection control program, while also highlighting the need for additional staff to assist with all the different infection control activities," commented Meadows. (story continues below)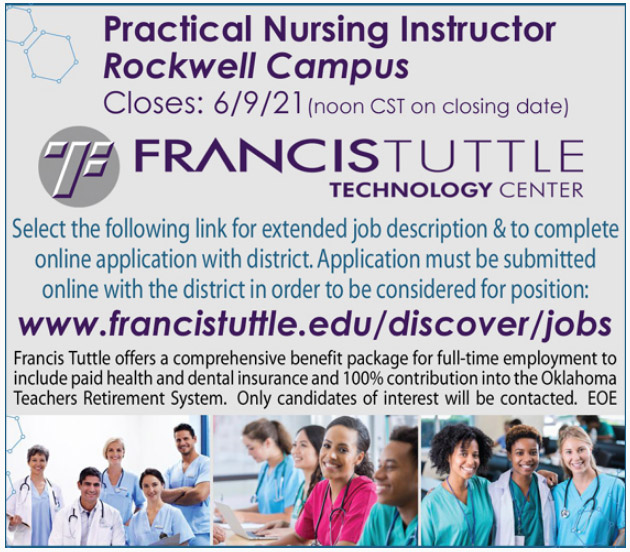 Towards the middle of last year Stonegate's Chief Clinical Officer, Dianne Sullivan-Slazyk, RN determined along with the owners of Stonegate, that a new permanent role of an infection control preventionist in each facility was needed.
Already on staff at Stonegate, was the Director of Quality, Rhonda Abercrombie, RN who had extensive epidemiology experience with the CDC. So, it was a natural fit for Rhonda to lead the infection control department, which includes two Regional ICP nurses in the state of Oklahoma, along with 4 in Texas and Colorado.
The Regional ICPs have oversight of each ICP nurse in each of Stonegate's 11 skilled facilities throughout the state of Oklahoma. Their job duties vary from routine Covid testing, sometimes as often as twice a week on all residents and employees, to the routine infection control surveillance with tracking and trending of infections.
The ICPs will play a big part of staying in compliance with the newest guidance from CMS on educating residents and staff on vaccinations.
Although they have had a very good turn out with vaccination rates of residents, Director Abercrombie states, they would love to see an increase in the amount of staff vaccinations.
"We have partnered with our consulting pharmacy, PharMerica, to do our own vaccine clinics, which are open to staff, residents, and families," said Abercrombie.
Asked, if these ICP nurses are temporary, Abercrombie states, "The owners of Stonegate have committed to these being permanent positions, which we are very proud!"
For more information about Stonegate Senior Living communities visit:
https://stonegatesl.com or call 972-899-4401.