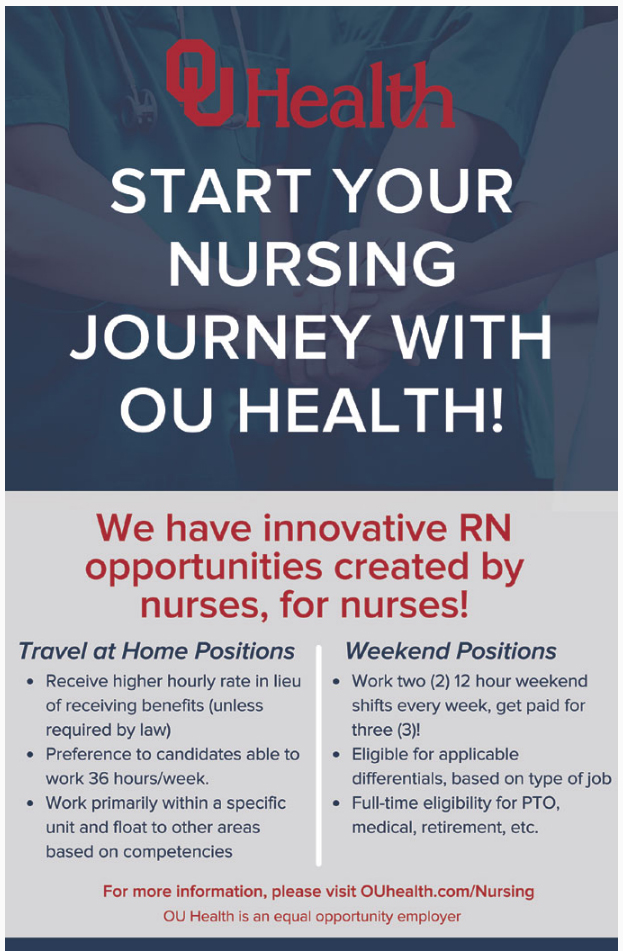 START YOUR NURSING JOURNEY WITH OU HEALTH!
We have innovative RN opportunities created by nurses, for nurses!
Travel at Home Positions
· Receive higher hourly rate in lieu of receiving benefits (unless required by law)
· Preference to candidates able to work 36 hours/week.
· Work primarily within a specific unit and float to other areas based on competencies
Weekend Positions
· Work two (2) 12 hour weekend shifts every week, get paid for three (3)!
· Eligible for applicable differentials, based on type of job
· Full-time eligibility for PTO, medical, retirement, etc.
For more information, please visit OUhealth.com/Nursing
OU Health is an equal opportunity employer