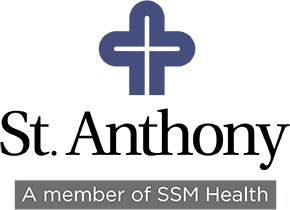 In an effort to keep health care local and convenient for patients, as well as to support local physicians and communities, over the last several years St. Anthony Hospital has partnered with many rural hospitals and medical centers to implement tele-health services. The tele-hospitalist service is one of the tele-health services St. Anthony offers, allowing St. Anthony hospitalists in Oklahoma City to connect with inpatients in rural hospitals. Beaver County Memorial Hospital, Cordell Memorial Hospital, Fairview Regional Medical Center, Harper County Community Hospital, Purcell Municipal Hospital and Quartz Mountain Medical Center, all participate in this specific program.
How does it work? With the assistance of a nurse at the patient's side, a nurse can utilize a stethoscope, a high-definition camera, and an otoscope, to enable the physician at the distant location to examine the patient with great clarity.
Due to the current demand for hospitalists being greater than the actual supply, St. Anthony is able to better support the rural hospitals by providing this tele-hospitalist service. "I am extremely excited about this program. Oklahoma has a severe shortage of physicians in our rural towns. The physicians that work there deal with incredible demands on their time and resources. Having the ability through this technology to help provide inpatient coverage for these overburdened local physicians, allow more patients to get care in their excellent local hospitals," said Robert Rader, M.D., hospitalist, chief of staff of St. Anthony, and regional medical director of informatics and clinical integration services.
The St. Anthony telemedicine program is another service provided by St. Anthony that connects patients to St. Anthony specialists including Dermatology, Psychiatry, Speech Therapy and Endocrinology. This program started in 2010 and the number of rural locations has grown to 8.
"I have been overwhelmed by the support and collaboration I have experienced with our local physician partners, and continue to be impressed by their passion for excellent care of their patients," said Dr. Rader.