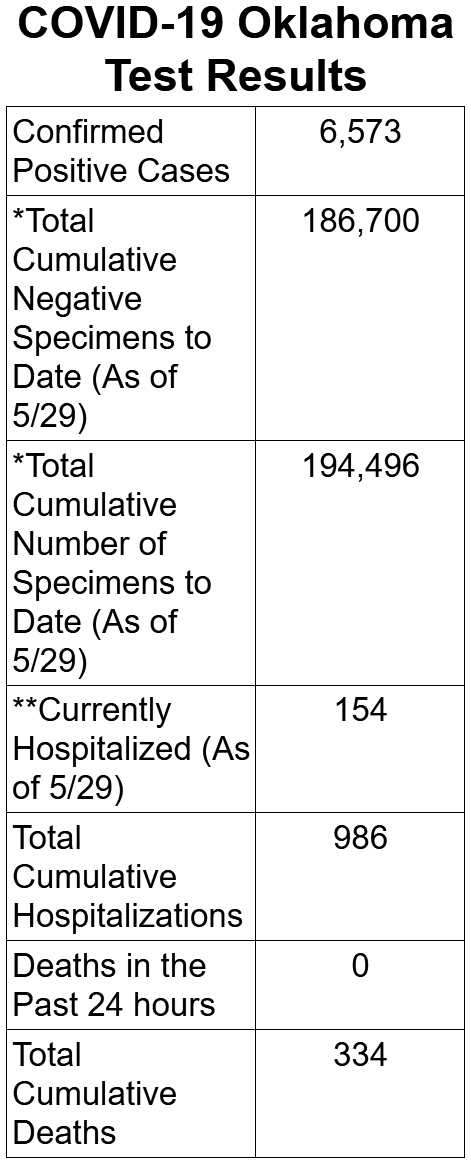 * As of this advisory, there are 6,573 confirmed positive cases of COVID-19 in Oklahoma.
* There are no additional deaths.
* There are 334 total deaths in the state.
* The OSDH announced today that its COVID-19 data tracker, located at coronavirus.health.ok.gov, will continue reporting active and recovered COVID-19 cases by county only, as permitted by State law, and the agency will no longer be able to publish COVID-19 data by city, zip code, or by long-term care and nursing home facility due to the State's Catastrophic Emergency Declaration expiring on May 31, 2020. For more information on this change, please click here.
* COVID-19 testing sites are open in multiple cities in Oklahoma as a result of a cross-county, city and state health system partnership. Visit this page for updated dates and locations.
* For more information, visit coronavirus.health.ok.gov.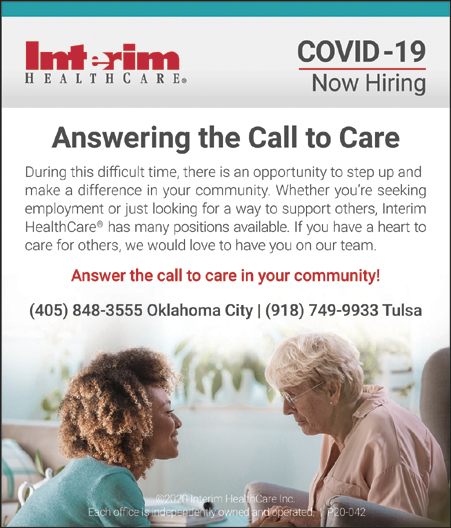 Interim HealthCare®
COVID -19
Now Hiring
Answering the Call to Care
During this difficult time, there is an opportunity to step up and
make a difference in your community. Whether you're seeking
employment or just looking for a way to support others, Interim
HealthCare® has many positions available. If you have a heart to
care for others, we would love to have you on our team.
Answer the call to care in your community!
(405) 848-3555 Oklahoma City | (918) 749-9933 Tulsa
©2020 Interim HealthCare Inc.
Each office is independently owned and operated. | P20-042