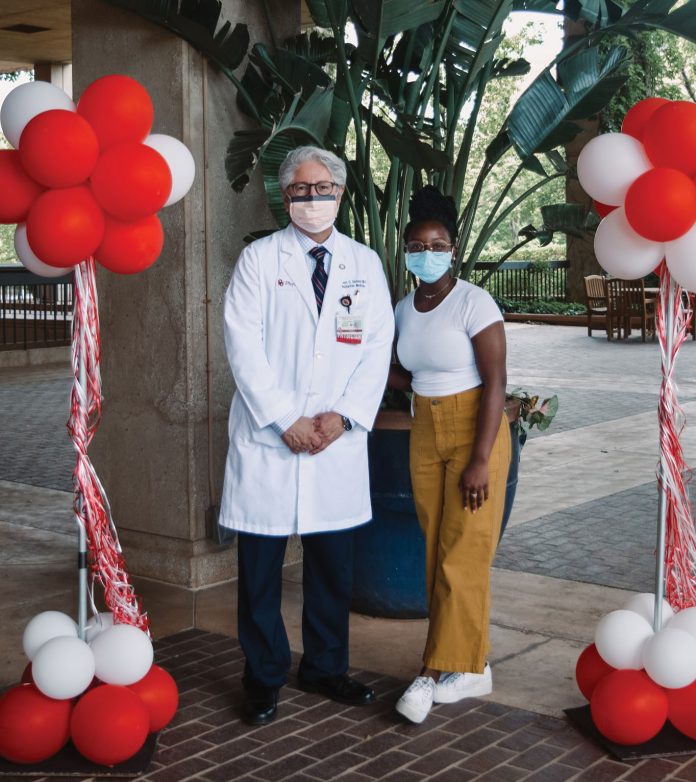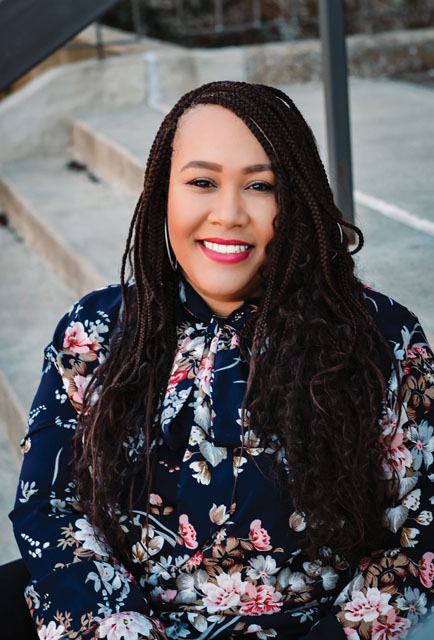 Across the United States, there is a lack of diversity in medical schools and in the physician workforce. To break down some of the barriers that underrepresented minorities face, the OU College of Medicine recently completed its first medical school readiness program, an intensive five-month course that prepares college students to apply to medical school. (Story continues below)
The program, called OU Med REV UP!, concluded in May and was comprised of 148 students from across Oklahoma who are interested in medical school. There were 42 students who are African American/Black; 32 who are Hispanic; 17 who are Native American; and 45 who designated other ethnicity/race. The group included 95 females, 49 males, and two students who identify as gender non-conforming. Nine of the students identified as LGBTQ+. They represented 20 counties and 17 universities.
"This has been a really special opportunity," said Natasha Mickel, Ph.D., Director of Multicultural Engagement for the OU College of Medicine. "Many minorities want to make it to medical school, but they don't have the resources. This program helps them get to the point where they can apply to medical school."
In particular, the program prepared them to take the Medical College Admission Test (MCAT), which is a significant factor in medical school admission. MCAT prep courses are available, and statistics show that they improve scores, but they cost thousands of dollars, Mickel said. Many underrepresented minorities can't afford the price tag, and their MCAT scores often aren't high enough to land them an interview for medical school.
The OU College of Medicine partnered with Kaplan, a leading MCAT prep company, to negotiate a price per student, Mickel said. The students took part in the program for free, meeting twice a week for three hours each time, to prepare for the exam and take practice tests. This spring, many of the participants took the MCAT, which has four major sections and takes over seven hours to complete.
In addition to the MCAT prep, participants received extensive one-on-one mentoring. Nearly 100 current OU College of Medicine students mentored each participant on steps to take as they prepare to apply to medical school. During twice-monthly guided mentoring sessions, faculty members and residents talked to students about topics that ranged from creating a medical school portfolio to problem-solving skills to time management. Mickel led the mentoring sessions and guided students throughout the process.
By state law, at least 75% of each new OU College of Medicine class must be comprised of Oklahoma residents, heightening the need to train students who represent the diversity of the state. Underrepresented minorities who train at the OU College of Medicine are more likely to return to their communities to practice medicine, providing an important link to healthcare. In addition, studies show that health outcomes improve overall when the healthcare workforce is more diverse, Mickel said.
Nasya Cooper of Jenks, who is a biology major at Langston University, took part in the program as preparation for her goal of taking the MCAT in 2023, just before she graduates from college in 2024. Not only did the free program ease what would have been a very expensive process, but it provided materials and strategies that Cooper will continue to use over the next few years.
Cooper's parents work in healthcare and have inspired her to enter the field as a means of improving the lives of others. "I want to be a physician because we need more physicians in the medical field, but more importantly, we need more Black physicians," she said. "Race-related health disparities attracted me to become a physician. The maternal and infant mortality rate within the Black community compared to other communities is incredibly alarming, and that is why I want to be an OB-GYN physician. As I matriculate through medical school and residency, I will do my best to embody the advocacy aspect of a physician because it is what every patient deserves."
OU Med REV UP! was funded by a grant from the U.S. Health Resources & Services Administration (HRSA), which awarded $4.7 million to the OU College of Medicine in 2019, followed by a $2.8 million supplement in 2020. The grant's aim is to recruit, retain and admit students from rural, tribal and medically underserved areas. OU Med REV UP! will be offered again for the 2021-2022 academic year. For more information, visit the Office of Diversity, Inclusion and Community Engagement at medicine.ouhsc.edu.