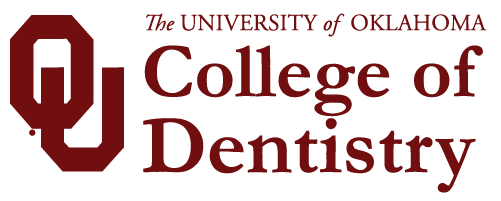 Graduating dental students from the University of Oklahoma College of Dentistry will be holding free dental screenings to the public starting Feb. 26. Graduating dental students, working under the supervision of trained dentists, are preparing to take their national board exams and are in need of patients. Screening appointments are required to determine qualified patients.
"Those who sign up for a screening will receive free oral examinations," said Nanay Shadid, D.D.S., Chair of the Department of Restorative Sciences. "We are looking for patients for our board licensure exams and any patients who meet our criteria will receive FREE dental care."
Screenings will be held on March 12 and 30 at the OU College of Dentistry, located at 1201 N. Stonewall Ave. For more information, call 405-271-7744 weekdays between the hours of 8 a.m. and 5 p.m.