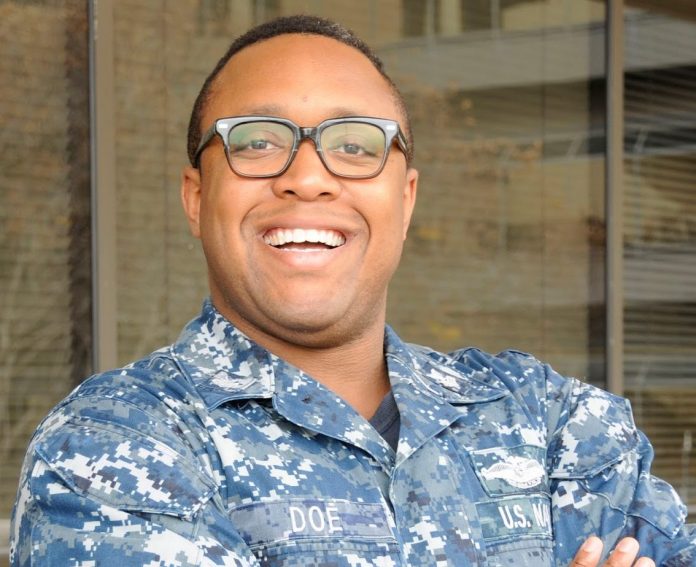 story and photo by Lt. Cmdr. Katy Gray, Navy Office of Community Outreach
A 2005 Midwest City High School graduate and Oklahoma City native is serving in the U.S. Navy at Naval Medical Center San Diego.
Petty Officer 1st Class Jonathan Doe Jr. serves as a hospital corpsman at the San Diego based hospital. According to Navy officials, the hospital's priority is to provide the safest, highest quality patient-centered medical care for veterans, service members and their families.
"I am the leading petty officer for my department and I love having the opportunity to help out junior sailors," said Doe.
The sailors who are part of Navy medicine are the most highly trained, educated and specialized force in history, said Navy officials. The role of Navy medicine in preserving the healthy and fighting readiness of that force has never been greater or more critical.
"Serving our Nation's warriors and their families is an honor, and our staff is dedicated to providing the existing best care possible," said Capt. Joel Roos. Naval Medical Center San Diego Commanding Officer. "Our continuous training coupled with unparalleled innovation allow us to deliver exceptional care."
Doe said he feels honored to be able to serve at a hospital that is continually raising the bar in health care.
"There is great morale at this command," said Doe. "We're always willing to help and teach each other new skills."
Those who serve in Navy medicine understand that they play a key role in meeting the missions of the armed forces, according to Navy officials.
"Serving in the Navy to me is being able to do something bigger for our country," added Doe.