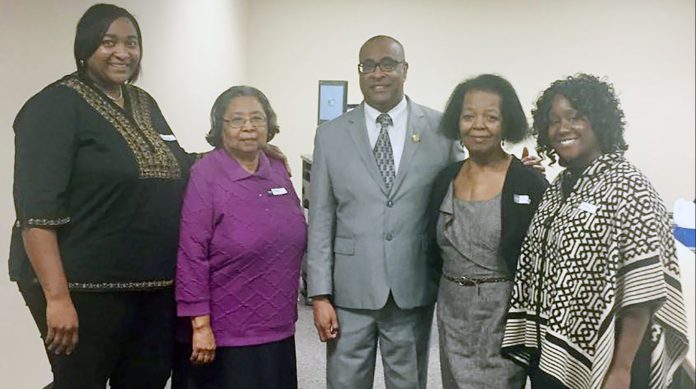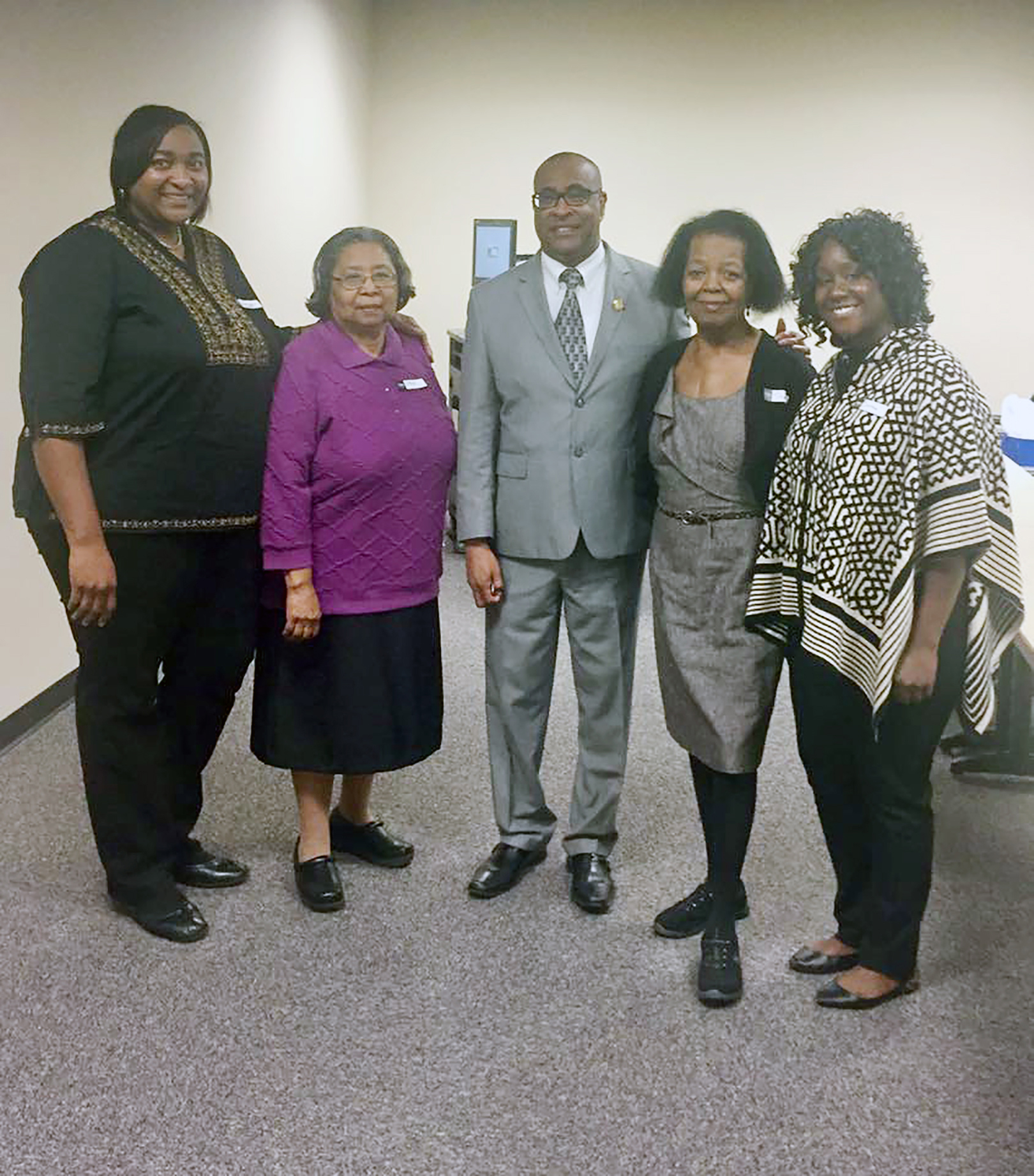 by Traci Chapman, Staff Writer
Oklahoma City University's Kramer School of Nursing is a widely diverse program, calling to students from all races and backgrounds and focusing on graduating students who are committed to providing the quality healthcare to everyone.
A part of the school's success in that endeavor is an organization that shares that goal – OKCU's Black Nurses Association.
Designed to provide not only a forum for black nurses to mentor and encourage each other's success, the local Black Nurses Association – like its national counterpart – also prioritizes its commitment to challenging the status quo of healthcare disparities seen by low income communities, including people of color, said Gay Pasley, RN.
"We plan to expand on the efforts of founders Irene Phillips, RN, MSN; Simone Guthrie RN, MSN; and Sheila Harbert, LPN, to provide scholarships, research, mentorships and to influence health policy in Oklahoma City, while eliminating health disparities in low income and populations of color."
From the start, OKCBNA's membership has been as varied as the nursing profession itself – members work in fields ranging from hospice, labor and delivery and medical surgical to those who manage their own practices and range in age from early 20s to retirees, Pasley said.
"The nurses affiliated with OKCBNA come from nursing programs across the United States; most of us are from Oklahoma and have attended nursing schools in Oklahoma," Pasley said. "There is not a specialty that is not represented in OKCBNA."
As different as the organization's membership is, however, there is a very core commitment among each and every person involved, Pasley said – the drive and commitment to caring for those who need it.
"We feel that nursing is a higher calling and have chosen to walk in its path," she said.
That was very much on the minds of Philips, Guthrie and Harbert when, in 2014, they worked to establish OKCU's Black Nurses Association. From the start, the group worked to mentor others who were coming up through the nursing ranks, as well as help promote better health in the black community – in particular, hypertension, which is higher among African-Americans than almost any place in the world, according to the American Heart Association. Members took part in health fairs and interacted with the community to make a difference in how they looked at medical treatment. In turn, they hoped to spur interest in the OKCUBNA organization and in embracing nursing as a career.
That mission has been ever-evolving and growing – but in recent months, the mission has become even more clearly defined, after a speech ignited a fire among OKCUBNA members, Pasley said.
It came about when Dorothea Houston, BSN, attended the Advanced Nursing Practice Conference in Washington, D.C. There, she met Eric J. Williams – NBNA's 14th president and himself a trailblazer as the first male president of the national association. The meeting sparked an excitement in Houston she brought back to the university and her fellow members and launched an idea – for Williams to travel to Oklahoma City University and speak here.
Houston's enthusiasm was contagious, as the idea was embraced by OKCU administrators like Kramer School of Nursing Dean Dr. Lois Salmeron, Associate Kramer Dean Dr. Linda Cook and Chris Black, OKCU's director of communications.
It would lead to an event that changed the local organization – and some of those attending it – forever, Pasley said.
"Kramer School of Nursing sponsored the well-attended event, and Dr. Williams presented the history of the National Black Nurses Association and challenged the audience to create a better future for nursing," she said. "The National Black Nurses Association provided four sponsorships for nursing students, and Kramer School of Nursing matched this sponsorship for four of its students."
One of those in that audience was Pasley, who said she not only joined both the local and national BNA organizations after hearing Williams speak – she began transforming a 25-year nursing career by beginning her pursuit of a master of science in nursing degree.
"I plan to become a nurse educator to help address the national shortage of nurses and nurse educators," Pasley said.
The long-time nurse wasn't the only person affected by Williams' speech. The event sparked a wildfire of excitement among local BNA chapter members, who decided they wanted not only to expand their membership, but to become part of the national organization. The first task the group set was to recruit 15 new members.
Asked by the OKCNBA board to serve as the chapter's recruitment chair, Pasley was a big part of that effort. In less than two months, the group exceeded that 15-number new member goal – the minimum required for a nationally-affiliated chapter. But, that was only the start, Pasley said.
"My personal goal is 30 nurses by the time we submit our membership packet to nationals," she said. "This will allow us to have two delegates vote at the National Convention."
The effort has just begun, however. A primary way for those who believe in BNA and work to make its mission a reality is through education – not only for the community, but in spreading word to black nurses throughout the area about the importance and benefits of being part of the association. As the group works toward becoming part of the national Black Nurses Association, they believe it's essential to always continue reaching out to potential members, Pasley said.
"We would like to engage with other nurses in the community and want to share our mission," she said. "Please bring your gifts and help us eliminate health disparities for persons of color and low income populations in our community."
That's where a Feb. 17 Oklahoma City Black Nurses Association meet and greet comes into play, Pasley said. Set to begin at 1 p.m. at Kramer School of Nursing, the event is designed to spread the word about the local organization, discuss upcoming events and talk about continuing OKCUBNA's forward movement, she said. The Saturday meet and greet is open to all nurses – and it's an opportunity for black nurses to become part of something beyond anything the association's local founders might have believed possible.
"This move to becoming members of the national organization is historic," Pasley said. "It moves us from the local to the national arena, and it creates exposure and greater opportunities for scholarship and mentorship as well as training in grant writing and health policy, etc."
For more information about OKCU's Black Nurses Association, go online to https://www.okcu.edu/nursing/about-us/organizations/black-nurses or see its Facebook page, https://www.facebook.com/OKCBNA/.