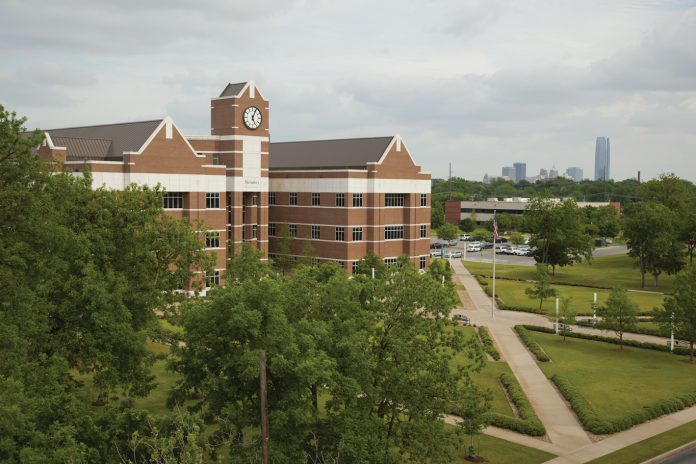 The Meinders School of Business at Oklahoma City University is starting a graduate certificate program in healthcare management, with classes set to begin in the fall.
The business school has partnered with the Oklahoma State Medical Association (OSMA) to design a program tailored to those working in the medical field.
"As governmental and insurance-based regulations become more complex, quality of care is no longer judged by medical knowledge alone," said Dr. Kevin Taubman, OSMA president. "Physicians need to be forearmed with new elements of knowledge that will help them stay current in this complex environment to protect their patients and practice. With the newly formed Masters Certificate in Healthcare Practice Management, the Oklahoma State Medical Association in collaboration with the OKCU Meinders School of Business work to fill these voids for the physicians of Oklahoma."
The enrollment deadline is July 31 with classes set to begin Aug. 21.
The Master Certificate in Healthcare Practice Management is a one-year program in an online format. Students will earn 15 credit hours toward an MBA upon completion.
The program is designed to help students meet competency benchmarks established by the National Center of Healthcare Leadership and the Healthcare Leadership Alliance. The five courses include effective leadership and communication, strategic management of organizations, financial strategies and decision making, marketing and patient satisfaction, and medical law and regulation.
The Meinders School of Business, considered one of the top 5 percent of all business schools in the world through Association to Advance Collegiate Schools of Business accreditation, used the framework of some of its MBA courses and focused them on the healthcare industry in designing the program.
"The input provided by members of the OSMA Board and House of Delegates has been invaluable in designing the curriculum to bring leadership and management education, together with financial, marketing, and healthcare law coursework and instruction to the medical community," said Steven Agee, dean of the Meinders School of Business.
Admission requirements include a bachelor's degree and at least two years of work experience in healthcare. For more information, visit the Meinders School of Business website at okcu.edu/business.
A discounted rate for the certificate program will be offered to OSMA members. For questions concerning the discount, please contact Melissa Johnson at johnson@okmed.org.