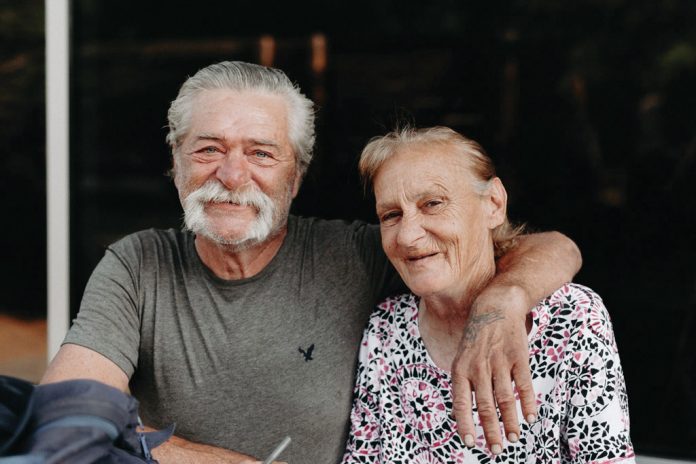 City Care, an Oklahoma City based nonprofit organization, will host its second annual Odyssey Project event to raise funds for low-income and homeless housing on Saturday, October 13, 2018 at 7:00 p.m. at Kerr Park.
City Care aims to stop the cycle of poverty in Oklahoma City by providing food and shelter for the homeless, supportive housing for low-income families and homeless, and tutoring and mentoring for under-resourced youth through its Whiz Kids program. Event organizers hope to raise awareness about homelessness and poverty as well as raise funds for City Care's affordable housing initiatives.
"The Odyssey Project event will be a beautiful evening with food, wine, live music, and camaraderie, but with a very meaningful purpose," said event chair Jill DeLozier. "We will share real stories through film about Oklahoma City's homeless, and we hope that will motivate attendees, and therefore our community, to start creating real change when it comes to domestic violence, addiction, and mental illness."
City Care's COO Rachel Freeman has been working on planning the event for several months and has been overseeing a new documentary film by Dave Morris that will be premiered at the event.
"Our idea with The Odyssey Project was to engage the public in a new way. We invited our friend Crystal Malone to share her story and what life was like before, during and after experiencing homelessness," said Freeman. "I hope event guests will leave educated, inspired, and willing to share their time and resources with our most vulnerable Oklahoma City residents."
Odyssey Project event attendees will receive complimentary parking at a nearby parking garage, heavy hors d'oeuvres, and beer and wine with ticketed entry. Live music performers at the Odyssey Project event will be The Jeremy Thomas Quartet. Proceeds from The Odyssey Project event will support City Care's work with those facing homelessness, addiction and poverty, providing meals, case management, tutoring, and affordable housing.
The event is open to anyone age 21 or over, and tickets may be purchased online at www.citycareokc.org/events. General admission is $125 per person, and sponsorships are still available. Kerr Park is located at 102 Robert S. Kerr Ave. in Oklahoma City.
The Odyssey Project is sponsored by Sponsored by Love Meyer Foundation, Linda and Steve Slawson, Downtown Oklahoma City Partnership, The Oklahoman, Blue Seven, Silvia and Steve Payne, Carole and Jeremy Tear, Quail Creek Bank, Lauri and Chris Dunning, Sara and Andy Burnett, BancFirst, Amy and Josh Newberry, Citizen's Bank of Edmond, COOP Ale Works, and Oklahoma City Parks and Recreation Department.
More information can be found online at www.citycareokc.org/events or by calling the City Care offices at 405.652.1112. Complimentary media passes are available on a limited basis. Please contact event chair Jill DeLozier at 405.235.3500 for access. Kerr Park is located at 102 Robert S. Kerr Ave. in downtown Oklahoma City.