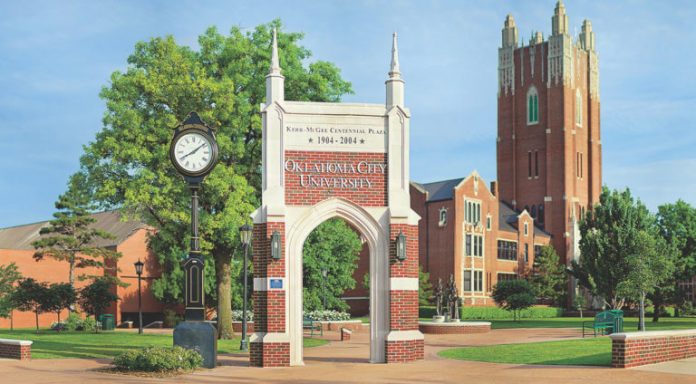 As a preeminent nursing program, Oklahoma City University's Kramer School of Nursing continues to innovate its offerings to produce some of the most highly skilled nurses in our region. The school fosters a learning environment where students are challenged to think critically and holistically, encouraging them to use their passion and knowledge to advance the profession of nursing. With students consistently exceeding the national licensure pass rates for the traditional Bachelor of Science degree and certification pass rates for the Doctor of Nursing practice family nurse practitioner, and high job placement rates after graduation, it's not a surprise to see that OCU's Kramer School of Nursing was included in the Nursing Schools Almanac's 2020 rankings of the best U.S. nursing schools. (story continues below)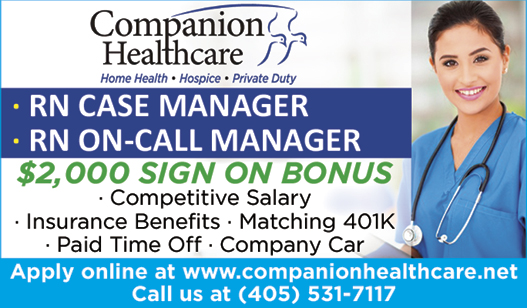 The fall of 2020 brought additional career advancement opportunities for OCU's Kramer School of Nursing students. LPNs now have the option of an LPN-BSN degree track. Nurses who want to pursue their master's degree, but need flexibility, can choose the MSN-HyFlex program. Nurses who work within the context of population-focused care have the option of getting an MSN in the Community Based Public Health (CBPH) track, which is also offered as a DNP Completion track. In addition to the programs, OCU's KSN enrolled their first cohort in the BSN-DNP, Psychiatric Mental Health Nurse Practitioner track, the first BSN-DNP PMHNP program in the state.
The Meinders Simulations Center offers a seven-bed high-fidelity laboratory mirroring the hospital environment, allowing students to practice with realistic patient care scenarios.
Crystal Westmoreland, PhD, MSN, RN, Chair of Traditional BSN Education at Kramer, states, "I love the collaboration between faculty, staff and students. The mentorship program allows faculty and staff to really get to know students as individuals, helping them through life's obstacles as they pursue their degree. As with all of our programs, Kramer doesn't have wait lists and offers students a variety of full-time and part-time options."
KSN offers an outstanding RN-BSN program in which RNs can complete their BSN in just two semesters, with no prerequisites required. "We have small, individualized classes taught by a group of amazing faculty, who love working with practicing nurses" said Pam Tucker, MSN, RN, Chair of the RN-BSN program. "The RN-BSN program continues to be an excellent career advancement path for nurses." The program features the best of both worlds with nursing courses meeting face-to-face half day per week and the remaining elective/general education courses offered online. The program is currently offered at OCU, Mercy Hospital-OKC, and Norman Regional Hospital. No nursing exams, care plans or clinical hours are required. RN-BSN students are awarded a discounted tuition rate from the standard OCU tuition.
ADVANCING PRACTICE
Vanessa Wright, PhD, MSN, RN, Associate Professor and MSN Program Coordinator notes the MSN program is now offering Hy-Flex program delivery options where students may choose to attend face-to-face, synchronously using video conferencing, asynchronously fully online, or some combination of the three based on their life schedule and preferred learning modality. The MSN currently offers tracks specializing in Education and Leadership, and Community Based Public Health.
Elizabeth Diener, PhD, RN, PNP, CNE Chair of Graduate Education discusses the Doctor of Philosophy degree. "The PhD degree prepares expert nurses in the roles of nursing education, research, and leadership to serve the community, state, and nation," she said. Students meet on campus for 2-3 days at the beginning of each semester and then complete courses online over the remainder of the semester.
The Doctor of Nursing Practice Completion program is for nurses with careers in all types of health care settings who already hold a master's degree in nursing, advanced practice, or a related field. The program is 30-32 credit hours, post-masters. Focus areas include clinical, community based public health, and executive leadership in organizational or educational settings. Post master's certificates are also available for advanced practice nurses who seek additional certification in an advanced practice role.
Gina Crawford, DNP, APRN-CNP, FNP, CNE, Assistant Dean and Chair of Advanced Practice Programs points out, "Kramer School of Nursing was the first to offer a post-bachelors Doctorate of Nursing Practice program in the state of Oklahoma. It's been very fulfilling to see this program grow and see the success of our alumni who are now working in a variety of clinical settings and some who own their own clinics." Kramer School of Nursing is the first in Oklahoma to offer the BSN-DNP Psychiatric Mental Health Nurse Practitioner option.
OCU'S KSN is offering a virtual information session for the Community-Based Public Health programs monthly from 5:30-7 pm. Prospective students can join an informative webinar and then participate in a breakout session to meet with program advisors and faculty for information specific to the program of their interest. For more information, visit:
www.okcu.edu/nursing.