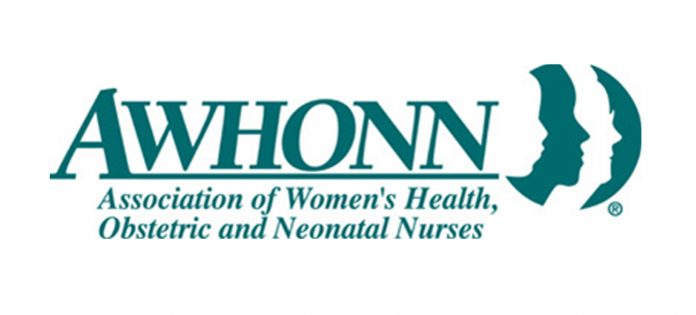 Postpartum Hemorrhage Risk Assessment Tool to Be Adopted in Epic Electronic Health Record for Anticipating Excessive Bleeding, Most Frequent Cause of Maternal Death During Childbirth
Women in the United States die from complications related to pregnancy or childbirth more than women in any other developed country. Hemorrhage (or excessive bleeding) is the leading cause of maternal mortality.
The Association of Women's Health, Obstetric and Neonatal Nurses (AWHONN) is working to address hemorrhage through the development of a Postpartum Hemorrhage (PPH) Risk Assessment tool. The tool allows clinicians to identify patients with risk factors during hospital admission, pre-birth, and post-birth.
Later this year, the PPH Risk Assessment tool will be provided to more than 200 hospitals that currently use the Epic Stork system for documenting patient care.
Already in use in select hospitals in Georgia, New Jersey and the District of Columbia, the tool identifies three levels of risk for hemorrhage: low, medium, and high. The factors indicating greatest risk and requiring the most diligent monitoring include but are not limited to: induction of labor, multiple gestation, previous cesarean, morbid obesity, active bleeding, placenta previa, history of hemorrhage, low hematocrit, and low platelets. Recognizing patients at greater risk for blood loss can help with monitoring patients and preparing for possible interventions. The plan of care for each patient is based on her risk factors and can be updated as her condition changes.
"AWHONN's Postpartum Hemorrhage Risk Assessment tool will allow nurses and other clinicians to identify patients at risk for hemorrhage, prepare for a hemorrhage event, and ultimately prevent deaths associated with childbirth," said AWHONN CEO, Lynn Erdman, MN, RN, FAAN. "AWHONN is pleased to partner with Epic to make decision-making related to obstetric hemorrhage as seamless as possible."
The U.S. has experienced significant increases in obstetric hemorrhage. Between 1999 and 2009, the number of women hospitalized during childbirth who also received blood transfusions increased by 183%. The increase in rates of postpartum hemorrhage is associated with a parallel rise in the increasing rate of cesarean birth.
For more information about AWHONN's PPH Project, visit www.pphproject.org.